Providers urge more action to combat Latino mental health crisis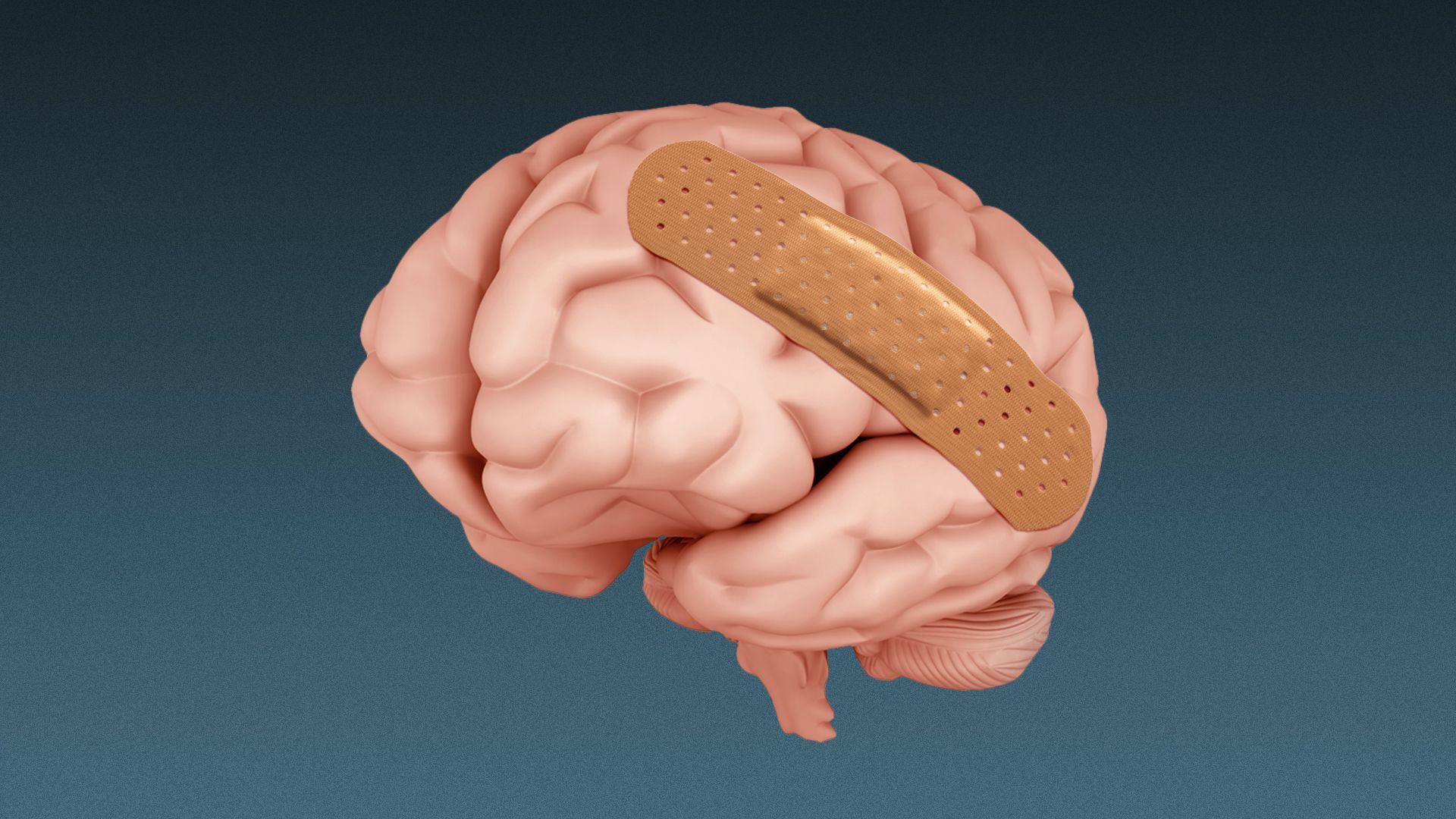 The mental health crisis among Latinos is not letting up, and experts tell Axios it's time for political leaders and others to step up and promote seeking help in a more culturally relevant way.
The big picture: The pandemic exacerbated mental health needs in the U.S., especially among Latinos, whose rates of depression, anxiety and suicide grew.
But there aren't enough mental health providers. The shortage is especially acute when it comes to providers who are Latino or who can at least speak Spanish or one of the Indigenous languages from Latin America.
By the numbers: Overall, the suicide rate for Hispanics increased by 6.8% from 2018 to 2021, according to the latest available data from the Centers for Disease Control and Prevention.
One segment of the population — Latino youths who are members of LGBTQ+ communities — is struggling with high rates of depression, anxiety and suicidal thoughts, which advocates say has been worsened by the slew of anti-trans and anti-LGBTQ+ legislation around the country.
About 68% of Latino youths who identify as LGBTQ+ said they experienced anxiety and 58% said they experienced depression in the last year, according to a survey by the Trevor Project released this week.
What they're saying: "I think it's important to rethink how we provide mental health care. The way it's traditionally done is we want people to come to our office … but clearly that's not working," says David Becerra, an associate professor at the School of Social Work at Arizona State University.
Becerra says it's not just about hiring more Spanish-speaking providers but also recruiting those who speak and understand Indigenous languages and cultures to help the growing number of Indigenous migrants from Central America and Mexico.
Instead of the traditional daytime office hours, providers should reach out to patients on social media or Whatsapp, and they should have more flexible hours, Becerra adds.
Roger Rivera, a Florida-based nurse practitioner who mostly treats Latino patients, says it's incumbent on government and political leaders to advocate for mental health services.
"I could advocate and advocate and advocate, but it has to come from even higher than that," Rivera adds.
Latinos still face cultural stigma in seeking care.
Blanca Nereida Valencia, a school administrator in Austin, says that growing up in Brownsville, Texas, she heard from family that only "crazy people" went to therapy. Then both her parents died of cancer three years apart, in 2012 and 2015.
"I went into therapy thinking I am broken, so I have to go to therapy, and it worked out for me, but I'm so sad my thinking was, 'I'm broken so I need somebody to fix me,'" says Valencia.
Valencia's first therapist was a white woman who helped her immensely, but she sometimes felt the therapist couldn't understand her culture, she says. After her therapist died, she found a Latina provider whom she still sees.
Valencia, who is 35, says therapy changed her life and helps her in her work with students who are struggling. She's now on the board of Contigo Wellness, an organization that helps make mental health services more accessible to marginalized communities.
If you or someone you know is having thoughts of suicide, call or text 988 to reach the National Suicide Prevention Lifeline. Ayuda disponible en español.
Subscribe to Axios Latino to get vital news about Latinos and Latin America, delivered to your inbox on Tuesdays and Thursdays.
Go deeper