Apple earnings top expectations despite sluggish consumer demand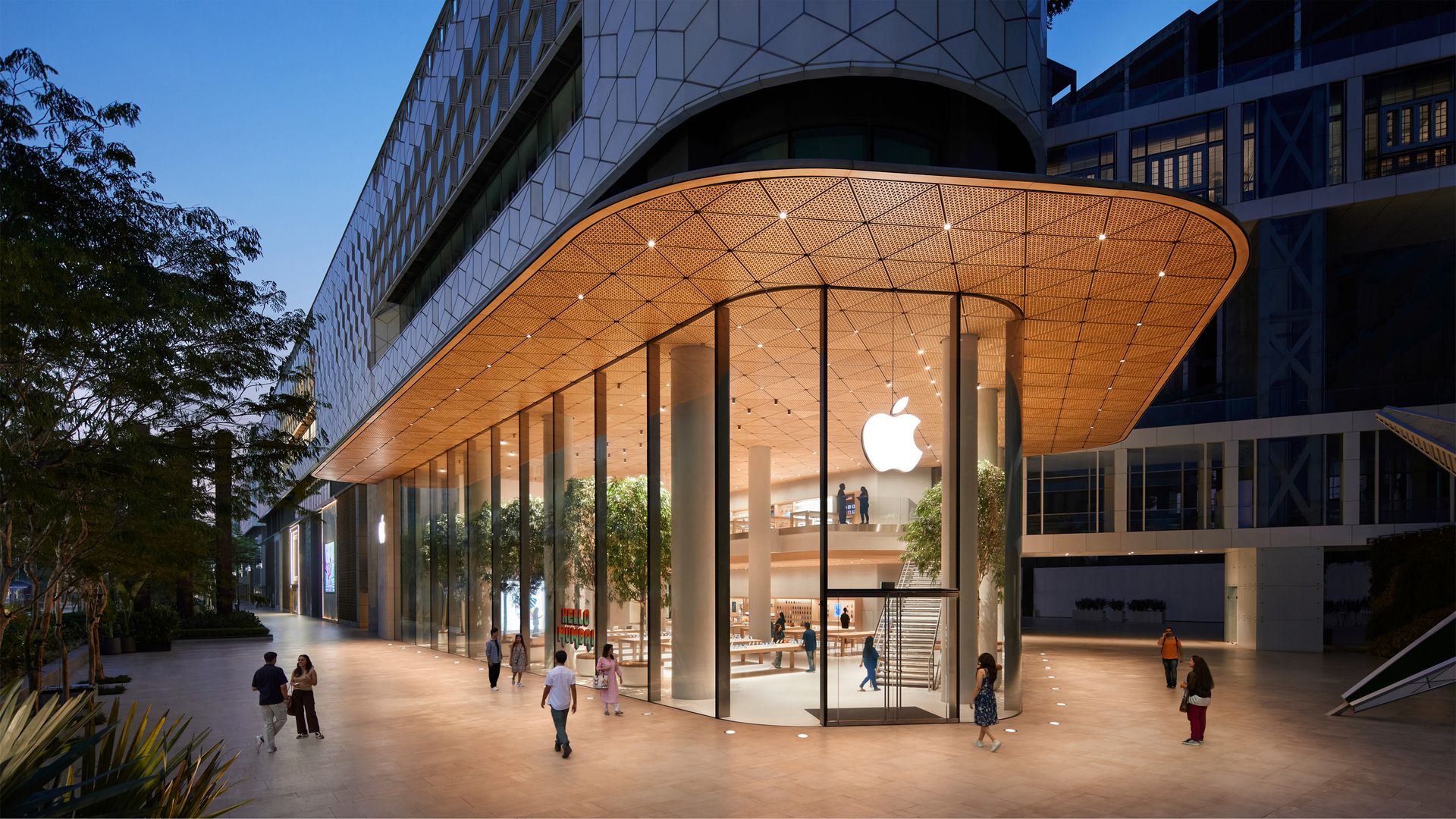 Apple on Thursday reported quarterly sales and earnings that were ahead of analysts' expectations as the company managed to grow its services business to weather a tough economy that saw Mac sales drop significantly.
Why it matters: The consumer tech market has been struggling with the combination of weak demand and a glut of inventory.
By the numbers:
Revenue: $94.8 billion, down 3% from a year ago and ahead of analysts' expectations of around $93 billion.
Per-share earnings: $1.52, unchanged from a year earlier and above expectations of about $1.43.
iPhone revenue: $51.3 billion vs. $50.6 billion a year ago.
iPad revenue: $6.7 billion vs. $7.6 billion a year ago.
Mac revenue: $7.2 billion vs. $10.4 billion a year ago.
Services revenue: $20.9 billion vs. $19.8 billion in the prior year.
Wearables, accessories and home revenue: $8.76 billion vs. $8.8 billion a year earlier.
What they're saying: "We are pleased to report an all-time record services and a March quarter record for iPhone despite the challenging macroeconomic environment, and to have our installed base of active devices reach an all-time high," CEO Tim Cook said in a statement.
Between the lines: Apple said it saw particular strength in emerging markets, setting quarterly records in countries including Mexico, Indonesia, the Philippines, Saudi Arabia and Turkey, as well as March quarter records in Brazil, Malaysia and India.
The company also said its board has authorized a further $90 billion in stock buybacks.
Of note: Cook tells CNBC the company isn't currently expecting the type of across-the-board layoffs that have been announced by most other large tech companies.
"I view that as a last resort and, so, mass layoffs is not something that we're talking about at this moment," Cook said.
What's next: CFO Luca Maestri told analysts that Apple expects revenue in the current quarter to show a similar slight year-over-year decline as the company saw in the March quarter, assuming the overall economy doesn't worsen.
Go deeper