North Carolina bill would carve UNC hospitals out of antitrust laws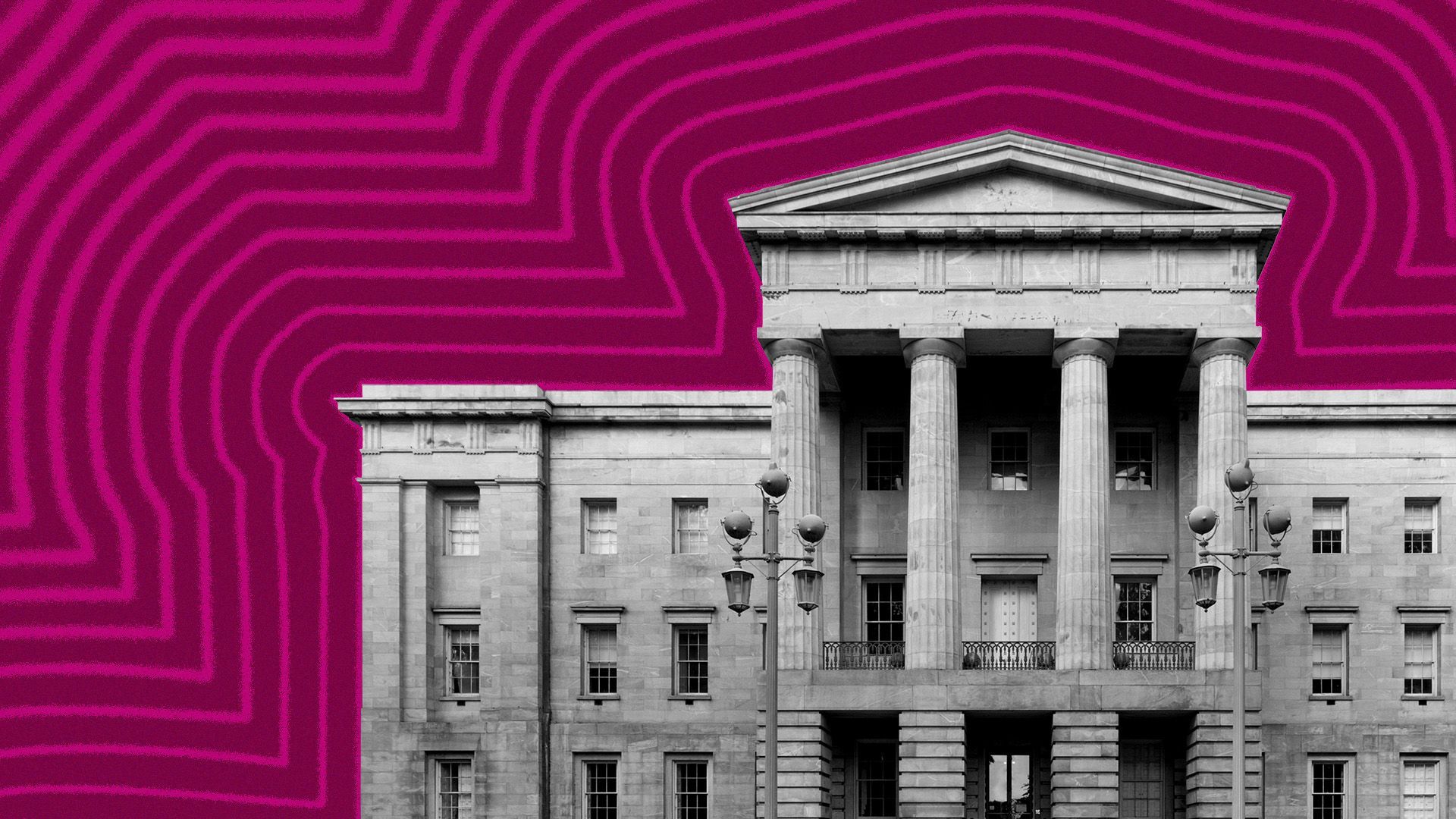 North Carolina's state Senate passed a bill this week that would exempt the UNC Health Care system from federal and state antitrust laws.
Why it matters: The bill could increase health care consolidation in the state by making it easier for the University of North Carolina-affiliated hospital system to acquire other health care organizations.
Hospital consolidation increases health care costs and does not improve care quality, research shows.
The bill passed 48-0, with two senators out on excused absences. It now moves to the state's House of Representatives.
The details: Aside from exempting UNC Health from antitrust policies, the policy would also change the system's leadership structure and allow it to shift employees from state health insurance and retirement plans to a new benefits package.
The state employees association and the state's treasurer oppose the bill, but the Senate held almost no debate on the policy, WRAL News reported Monday.
The intrigue: In the U.S. Congress, federal lawmakers are taking the opposite stance on hospital competition.
The House Energy and Commerce Committee held a hearing last week on improving transparency and competition in health care, and particularly among hospitals.
Lawmakers also introduced a bipartisan bill last week to expand antitrust enforcement of non-profit hospitals.
The Biden administration has looked to crack down on anticompetitive practices since taking office, too.
Worth noting: The Senate bill's main sponsors, Republican Sens. Ralph Hise and Joyce Krawiec, have both been vocal proponents of increasing hospital competition in the state by repealing certificate-of-need laws.
Neither senator could be reached for comment before publication.
Hise told local news outlets that the bill would help UNC Health prop up struggling rural hospitals.
What they're saying: "I just have some concerns because the antitrust laws of the last 20 years have basically kept some systems from getting together and basically monopolizing the health care industry in given areas," Senate Minority Leader Dan Blue (D) said, as reported by NC Health News.
He still voted to advance the bill.
A spokesperson for UNC Health said the system doesn't have plans to merge or buy anyone, according to WRAL.
Go deeper