Durbin: Highest U.S. court shouldn't have "lowest ethical standards"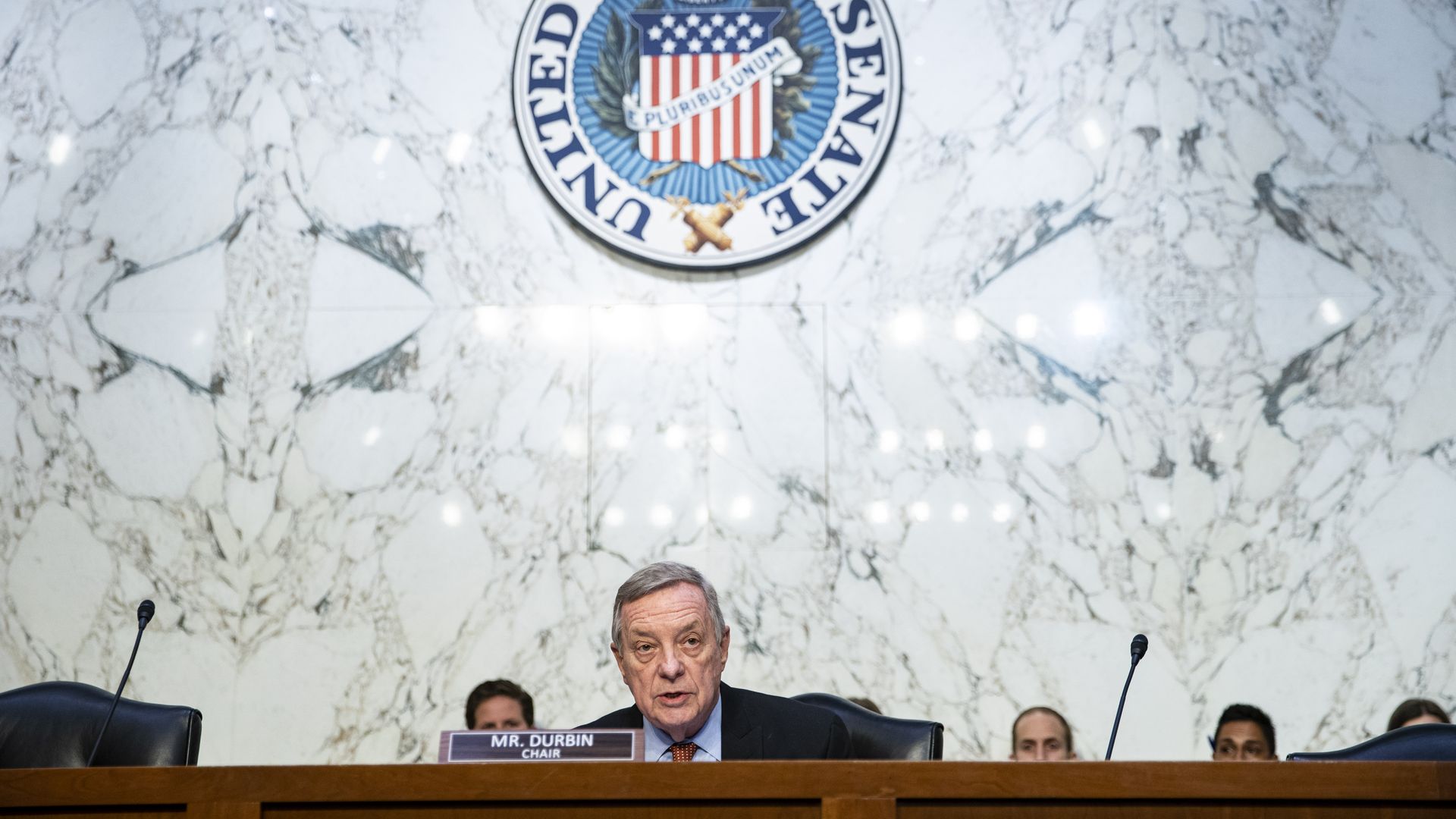 Sen. Dick Durbin (D-Ill.) called Tuesday for ethics reforms at the Supreme Court, including a code of conduct with "clear and enforceable rules."
Driving the news: "This is untenable, ethics cannot simply be left to the discretion of the nation's highest court," Durbin, the chair of the Senate Judiciary Committee, said during a committee hearing.
"The highest court in the land shouldn't have the lowest ethical standards," he continued.
"That reality is driving a crisis in public confidence in the Supreme Court. The status quo must change."
The big picture: The hearing comes as calls from Senate Democrats for reform at the Supreme Court are mounting, following a recent ProPublica report detailing lavish gifts Justice Clarence Thomas received for more than two decades from billionaire Republican donor Harlan Crow.
Durbin previously issued an invitation to Chief Justice John Roberts or "another Justice who you designate" to testify at the hearing.
Roberts declined the invitation and no other Supreme Court Justice made an appearance.
Over a dozen Senate Democrats have supported a proposal to compel the high court to create or adopt an ethics code for justices by attaching language to next year's funding bill.
The Supreme Court is the only court in the federal judiciary that does not have a formal code of ethics for its nine members.
Some Democrats have called for Thomas to resign in the wake of the revelations.
Go deeper... Senate Dems to hold Supreme Court ethics hearing after Thomas report
Go deeper