Biden admin deploying 1,500 troops to U.S.-Mexico border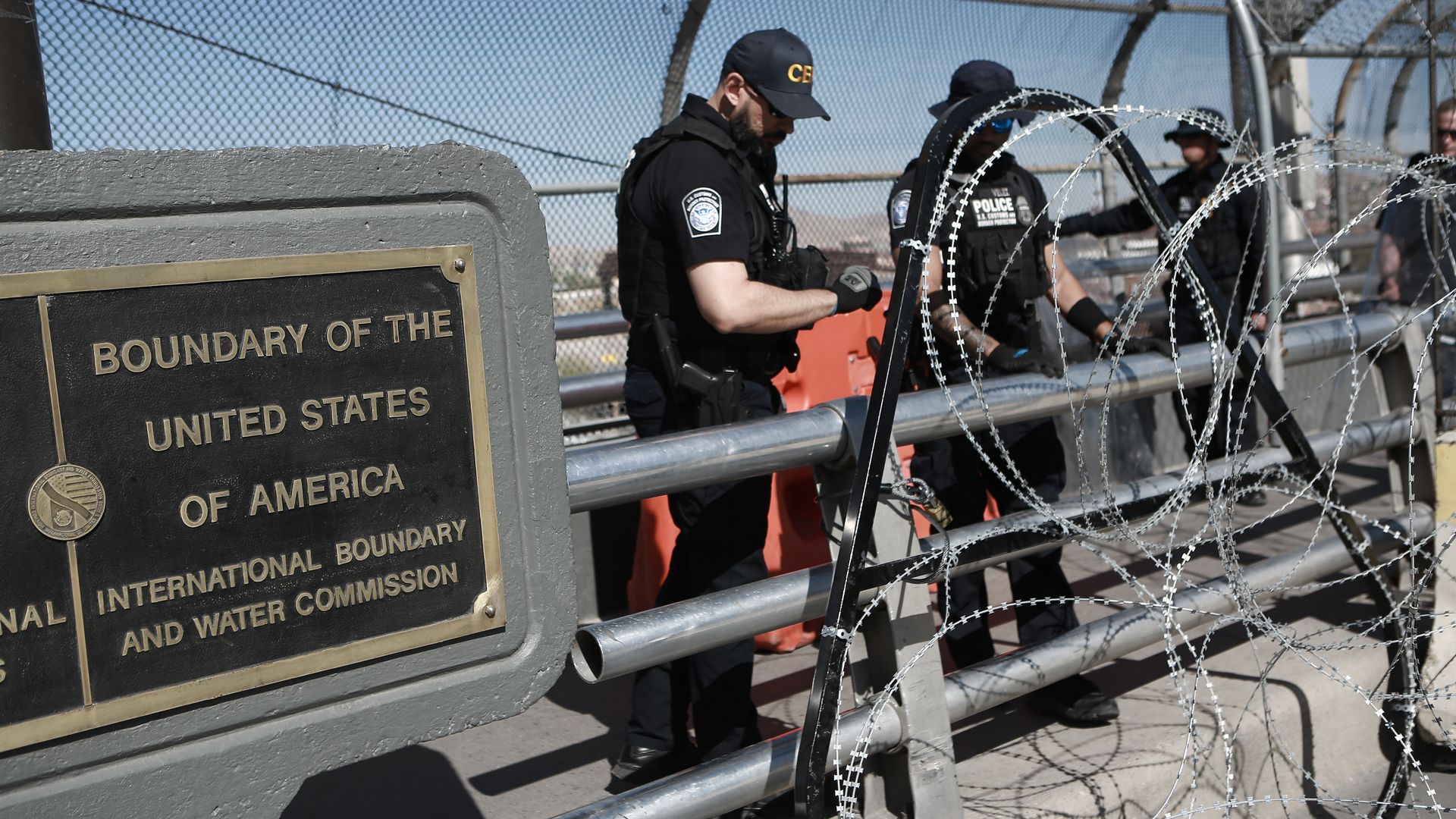 The Biden administration is deploying 1,500 troops to the U.S.-Mexico border following the end of pandemic border policies, the Department of Defense announced on Tuesday.
Why it matters: The move, in anticipation of a surge in migration according to a source familiar with the matter, is a sign the administration is preparing for overwhelming numbers of migrants and asylum seekers attempting to cross into the U.S. once border officials can no longer expel them as quickly.
With large numbers of border crossings over the past several years, the Department of Homeland Security has more frequently turned to the military for help when border resources have been stretched thin.
The details: The 1,500 troops, who were requested by DHS, will not perform any law enforcement duties and will not interact with any migrants.
They will instead help in more logistical and administrative roles, including data entry and warehouse support.
The additional troops will be at the southwest border for up to 90 days.
Of note: There are already 2,500 military personnel at the southwest border doing detection and monitoring with Customs and Border Protection.
What they're saying: The State Department and DHS are preparing for a return to pre-pandemic enforcement actions by "implementing sweeping measures ... to reduce irregular migration, ensure safe, orderly, and efficient processing, and promptly remove individuals without a legal basis to remain in the United States," DHS said in a statement.
"DoD personnel have never, and will not, perform law enforcement activities or interact with migrants or other individuals in DHS custody," the agency said. "This support will free up DHS law enforcement personnel to perform their critical law enforcement missions."
Go deeper