FDIC report suggest changes to the system in wake of bank failures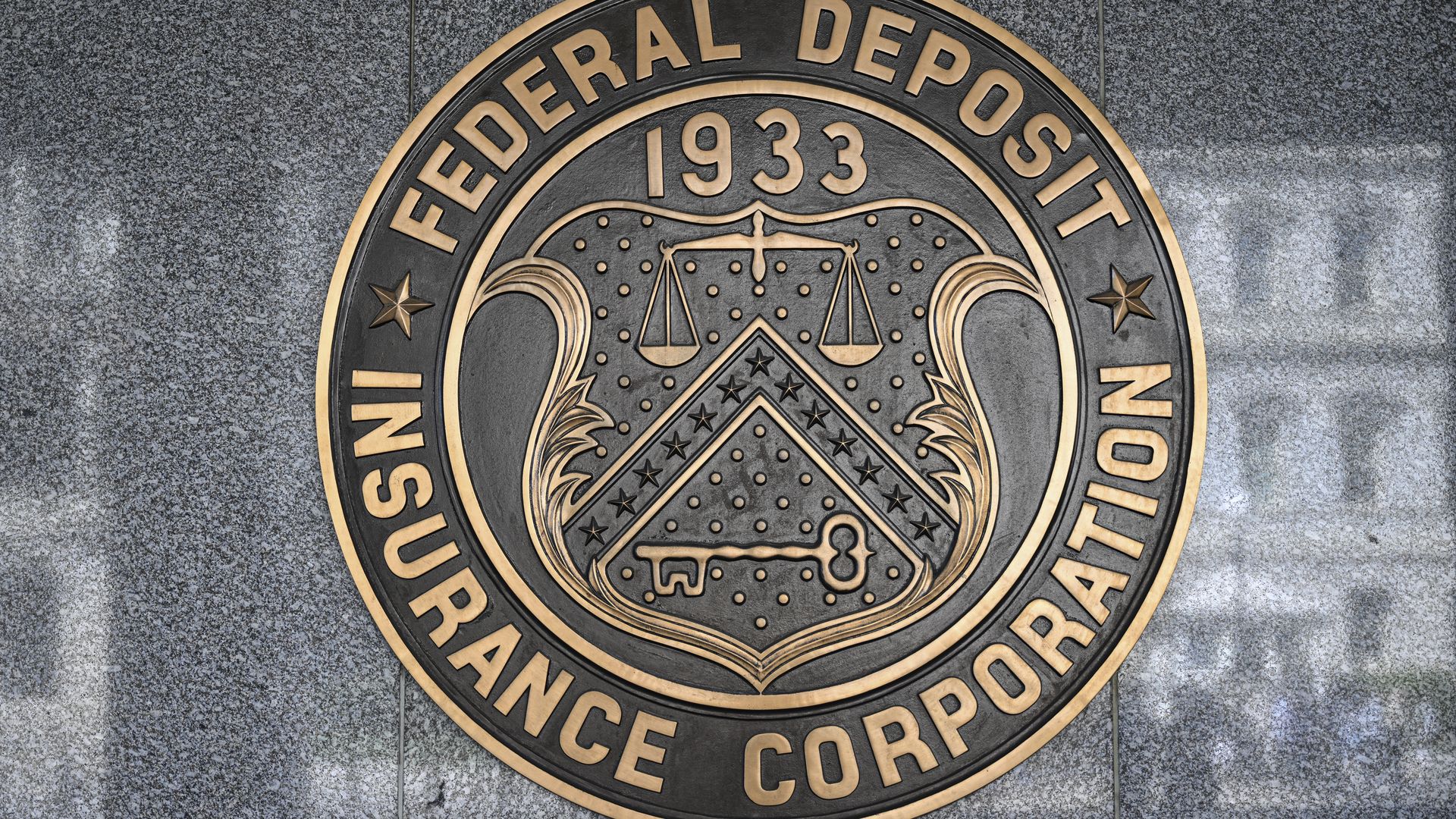 In the wake of three major bank failures, the FDIC released a report Monday afternoon with recommendations for reforming the way the nation's deposit insurance system works.
Why it matters: All the banks that folded or failed this year had a large share of deposits that weren't covered by FDIC insurance, which maxes out at $250,000.
"[G]rowth in uninsured deposits has increased the exposure of the banking system to bank runs," FDIC chair Martin Gruenberg said in a statement released with the report.
Zoom in: The report suggests three possible ways to update the insurance system:
By raising the limit from a quarter-million dollars — not likely to solve the problem posed by these very large uninsured accounts, they say.
By lifting the cap altogether — could create too much moral hazard in the system, they warn, by eliminating the risks involved in big-dollar accounts.
The regulator's preferred solution: By creating targeted business bank accounts that would allow companies to have deposits over $250,000 used for transactions like meeting payroll — one of the big worries in the collapse of Silicon Valley Bank was that a failure would mean the employees of many many businesses wouldn't be paid.
This last structure was in place for a time during in the wake of the financial crisis.
State of play: Any of these changes would require Congressional action, but it's clear that something does need to change to reduce the risks uninsured deposits are adding to the banking system, FDIC officials said on a call today with reporters.
Between the lines: The report suggests that the nation's bank insurance system must change to deal with the increased risks that uninsured deposits pose to the economy.
FDIC officials acknowledged as much on the call Monday, saying they were surprised by the recent spate of bank failures.
By the numbers: The amount of deposits in the system that aren't insured has grown rapidly.
Uninsured domestic deposits increased at a rate of 9.8% a year to $7.7 trillion, from 2009 to year-end 2022, the FDIC says in the report.
Part of the surge was due to the pandemic and the policy response to COVID, which sent money flooding into the banks.
Go deeper