AI boosts enthusiasm in Microsoft, but cloud is what's driving sales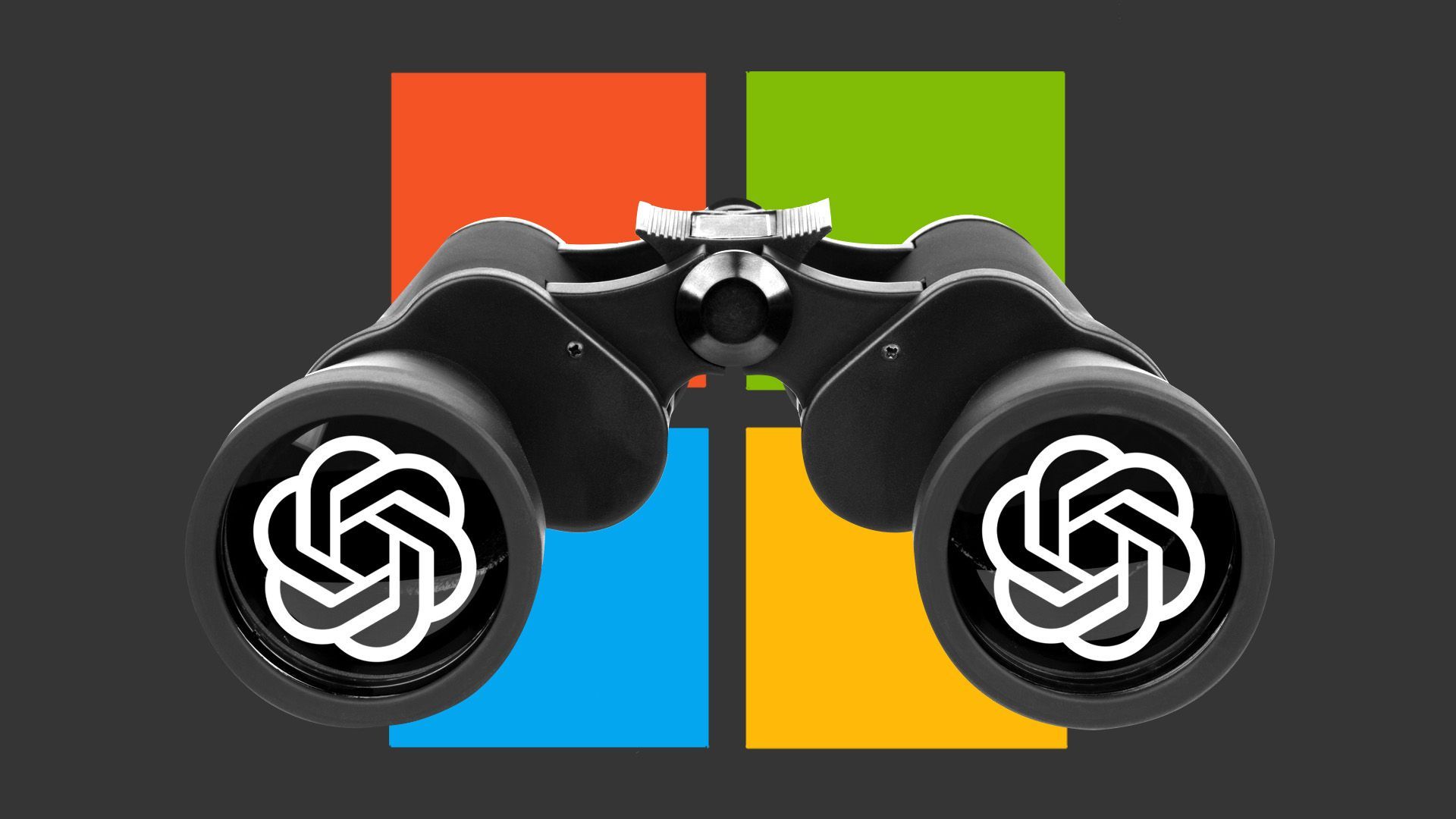 As excited as Microsoft is about AI — and executives mentioned it dozens of times during Tuesday's conference call — it was the basics of corporate computing that drove the company's better than expected quarterly numbers.
Why it matters: Microsoft's long-term prospects could well be determined by the company's performance in the AI race — but the ups and downs of corporate tech spending are likely to be the key economic factor shaping its shorter-term destiny.
Driving the news: Microsoft topped expectations for both quarterly revenue and earnings on Tuesday, amid continued cloud computing growth and a PC market, that while sluggish, wasn't quite as bad as anticipated.
Microsoft Cloud revenue was $28.5 billion, up 22%.
PC-related businesses took a big hit, however, with Windows revenue from computer makers down 28% and revenue from the devices business that includes Surface down 30%.
Between the lines: While not the driver of the current business, AI was the watchword from both CEO Satya Nadella and CFO Amy Hood, who used the term repeatedly as they discussed each of Microsoft's business, from Azure to Teams to LinkedIn.
The company did say that AI will account for about 1 percentage point of Microsoft's projected 26%-to-27% growth in Azure this quarter.
Hood and Nadella also confirmed Microsoft expects to be able to charge for the AI-assisted copilots it is adding to various applications, including Office programs like Word, Excel and PowerPoint.
While Microsoft hasn't announced pricing, the executives pointed to GitHub Copilot as a reference for what it might be able to charge. The list price for GitHub Copilot is $10 per month for individuals and $19 per month for business employees.
On the cost side, Microsoft did say capital expenses will grow as the company adds infrastructure to deliver new AI services for itself and customers, including OpenAI.
The big picture: Everyone is talking AI, not just Microsoft. Mentions of the technology in earnings calls have surged this year.
Google (Alphabet), which also announced earnings Tuesday, beat the AI drum on its investor call as well.
CEO Sundar Pichai touted the company's Bard and PALM projects while promising a "thoughtful and deliberate" approach to deploying the new technologies.
Google has reportedly faced internal criticism for allegedly rushing Bard to market despite internal reports suggesting it was not yet ready for release.
The company's overall performance beat analyst's expectations, with continued growth in Google Cloud revenue, but a small drop in its total ad revenue — the second quarter in a row of decline.
Go deeper