Latino oil workers are key to industry but vulnerable in energy transition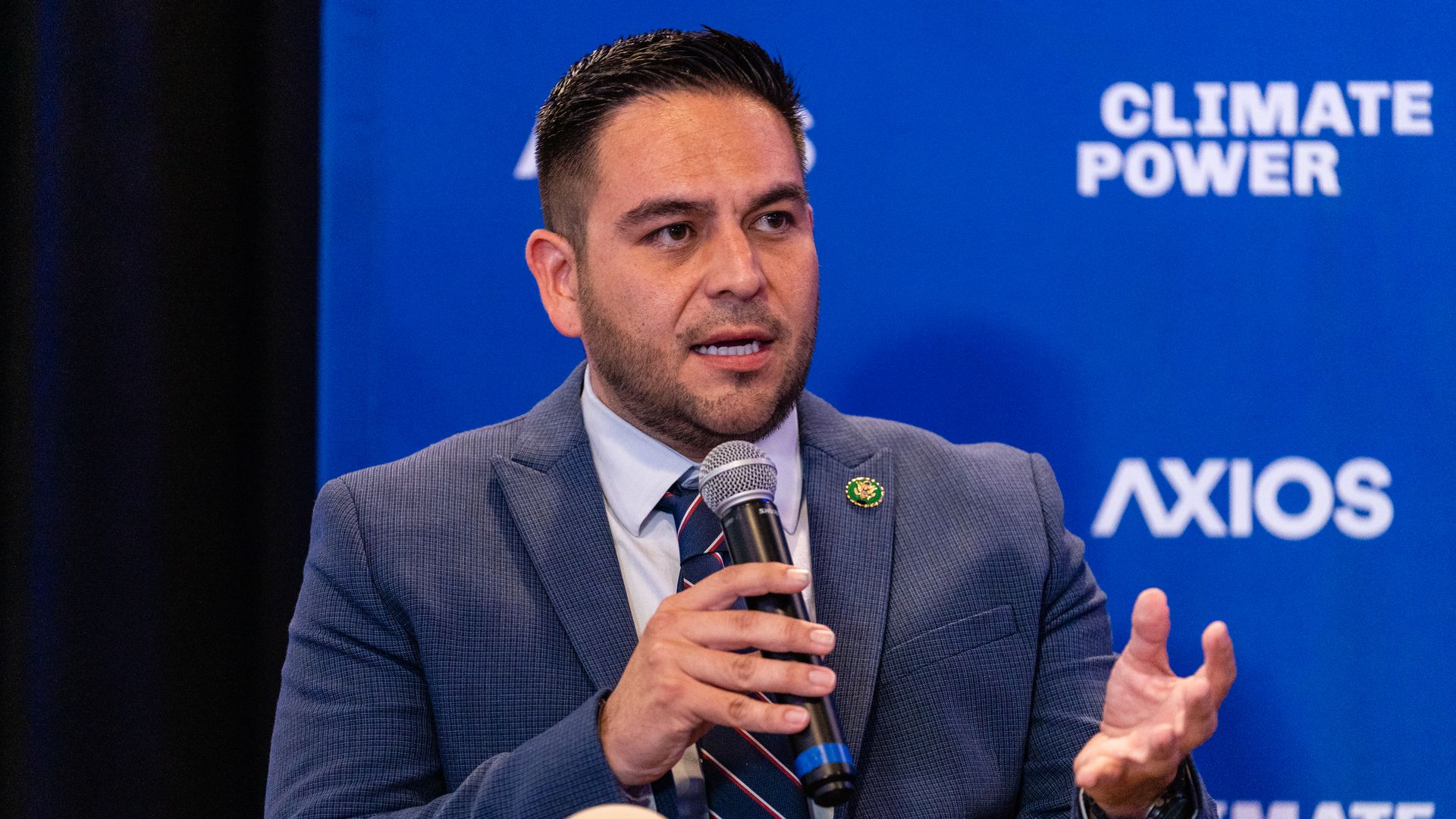 Latino workers are crucial to the oil and gas industry but remain vulnerable to pollution and the future transition to renewable energy jobs, lawmakers and business leaders say.
Driving the news: U.S. Reps. Gabe Vasquez (D-N.M.) and Sylvia Garcia (D-Texas), both from major oil and gas-producing states, said during an Axios Latino event last week that advocates and industry leaders need to do more to engage Latinos, especially workers, on climate change.
Business leaders say that although the transition to renewable energy jobs is a few years away, Latinos could get left behind without the proper training.
Latinos made up about 22% of oil field workers in 2021, according to recruiting site Zippia, and their presence has reshaped towns and cities.
For example, oil-producing jobs helped make North Dakota the state with the fastest Hispanic population growth, with a 148% increase from 2000 to 2010, according to the U.S. Census.
A surge in oil and gas prices gave New Mexico, which has the highest share of Hispanics in the U.S. but is also among the poorest states, a more than $4 billion surplus. Many of the state's oil and natural gas workers are Latino.
What they're saying: "Latinos are risking their lives for energy production in this country," Vasquez said during the event.
Those workers can earn around $120,000 a year in dangerous jobs, but the oil companies reap the big profits, Vasquez said.
He stressed companies have a role in protecting the health of workers and controlling methane emissions. Methane is a powerful planet-warming greenhouse gas that comes from fossil fuel facilities such as oil and gas operations.
Latinos are disproportionately impacted by pollution, research shows.
The big picture: The oil and gas industry remains vital to the economic well-being of Latinos, Ernie C'deBaca, president and CEO of the Albuquerque Hispano Chamber of Commerce, told Axios.
He said that transitioning to renewable energy will take time and training and that Latinos could be hurt if not done well.
We're a long way from the transition, he added.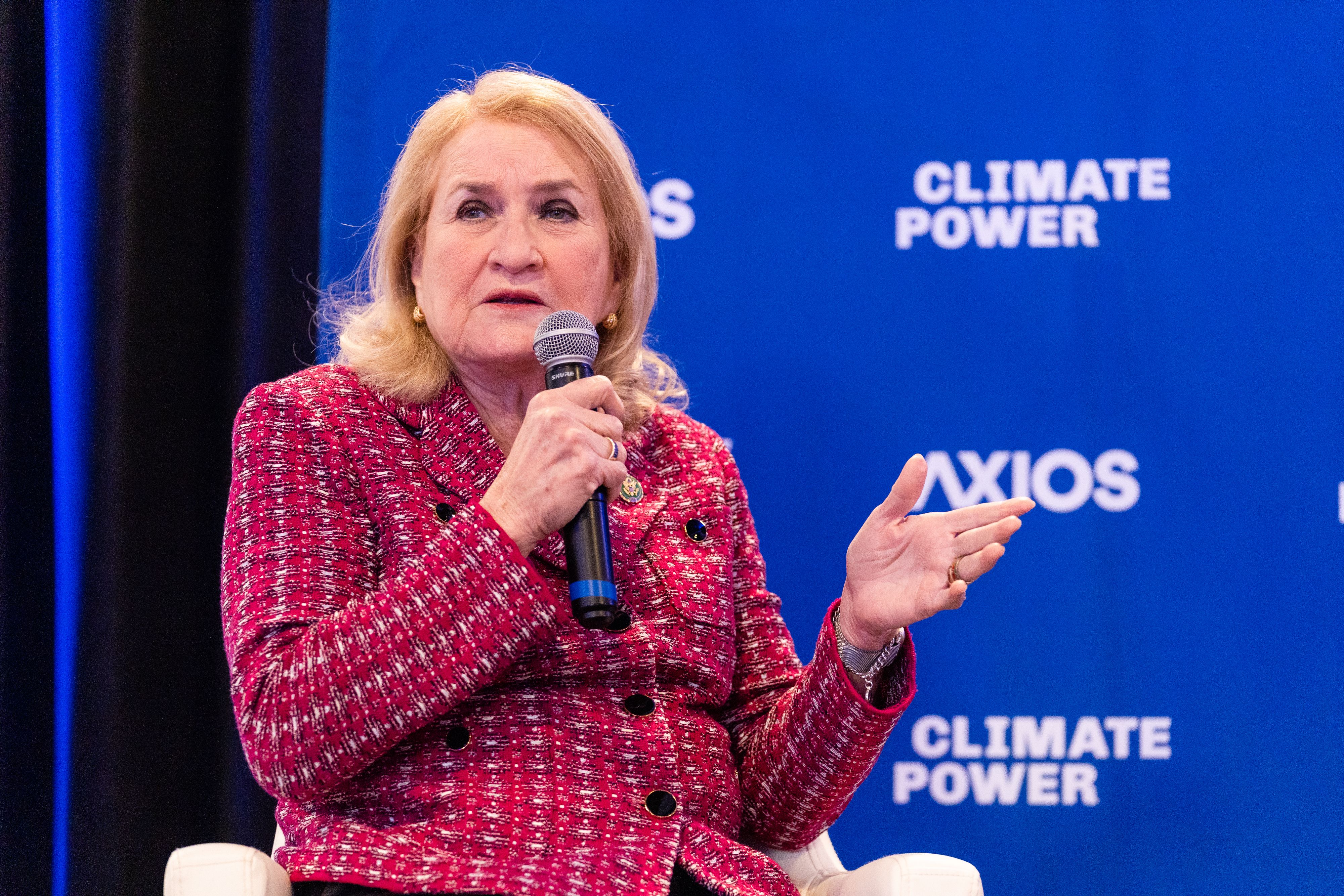 Between the lines: Garcia, who also spoke at the event, said climate advocates do little to organize residents of her district.
Garcia said that her Houston district is largely Latino and consists of construction and oil workers and people affected by pollution.
"We need to do more advocacy, more education, more outreach in our communities of color."
Subscribe to Axios Latino to get vital news about Latinos and Latin America, delivered to your inbox on Tuesdays and Thursdays.
Go deeper