Supreme Court keeps status quo on abortion pill — for now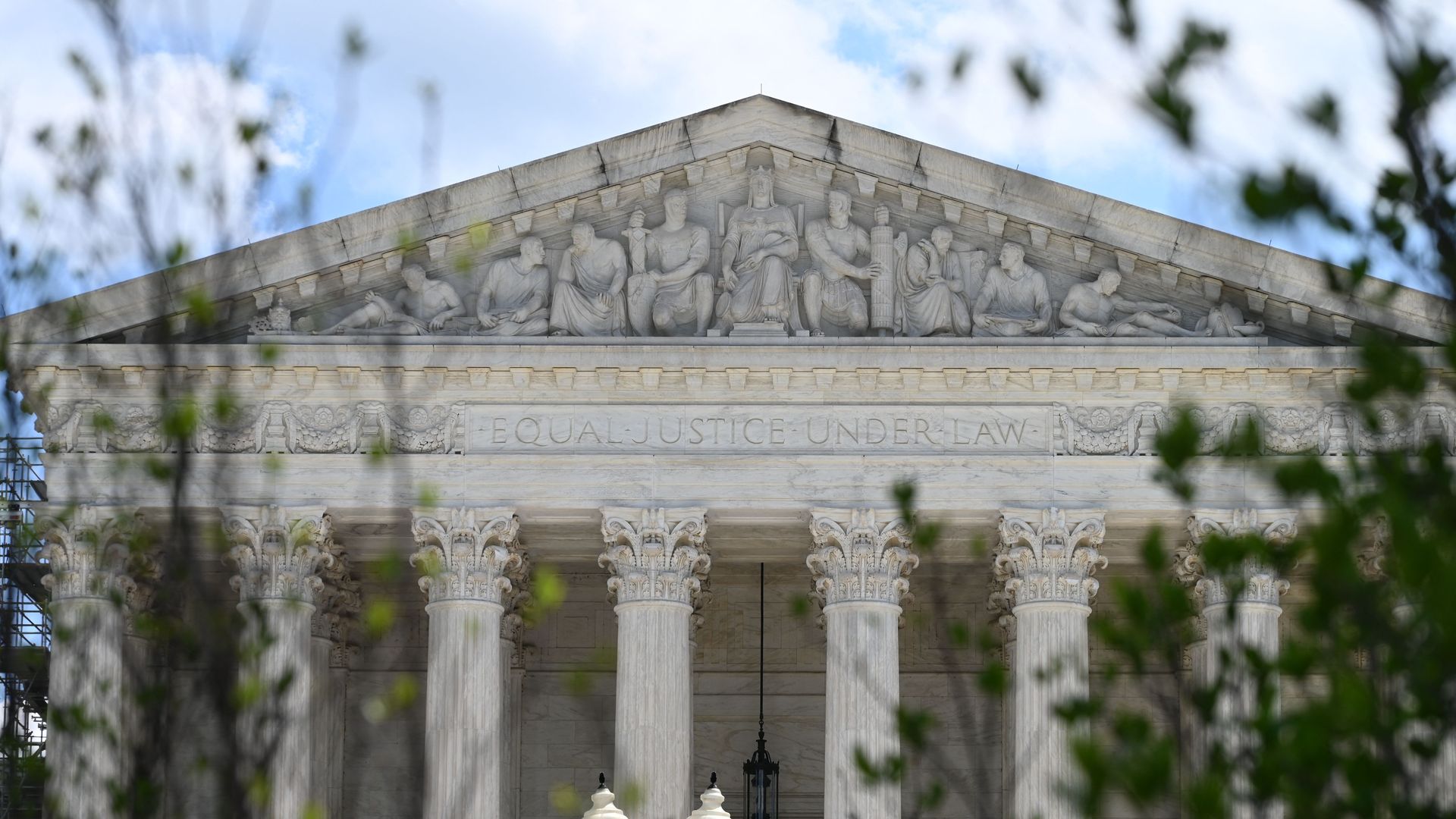 Friday's Supreme Court ruling on mifepristone didn't end the legal battles over the abortion pill, but it all but assures the drug will remain available unless the justices decide otherwise.
The big picture: The case now returns to the 5th U.S. Circuit Court of Appeals, which will hear arguments on the Food and Drug Administration's authorization of mifepristone on May 17.
The appeals court still could affirm a U.S. district court judge's ruling that the FDA must reverse its approval of the drug, one of two commonly used in medication abortions.
But the Supreme Court on Friday ordered that its stay remain in place even after a 5th Circuit ruling. Any decision would likely be appealed back to the Supreme Court, which would almost certainly not take it up until next term.
What they're saying: Friday's order makes it likely that the FDA will ultimately prevail in this case, because the legal standard for granting such a stay requires the court to assess the FDA's prospect of success on the merits, Adam Unikowsky, a partner at Jenner & Block, wrote in a post.
"As is common practice, the Supreme Court has decided to maintain the status quo that existed prior to our lawsuit while our challenge ... moves forward," said Erik Baptist, senior counsel for Alliance Defending Freedom, which represents the anti-abortion groups that brought the initial lawsuit challenging the FDA approval. "We look forward to a final outcome in this case that will hold the FDA accountable."
Go deeper