What we get wrong about the "care economy"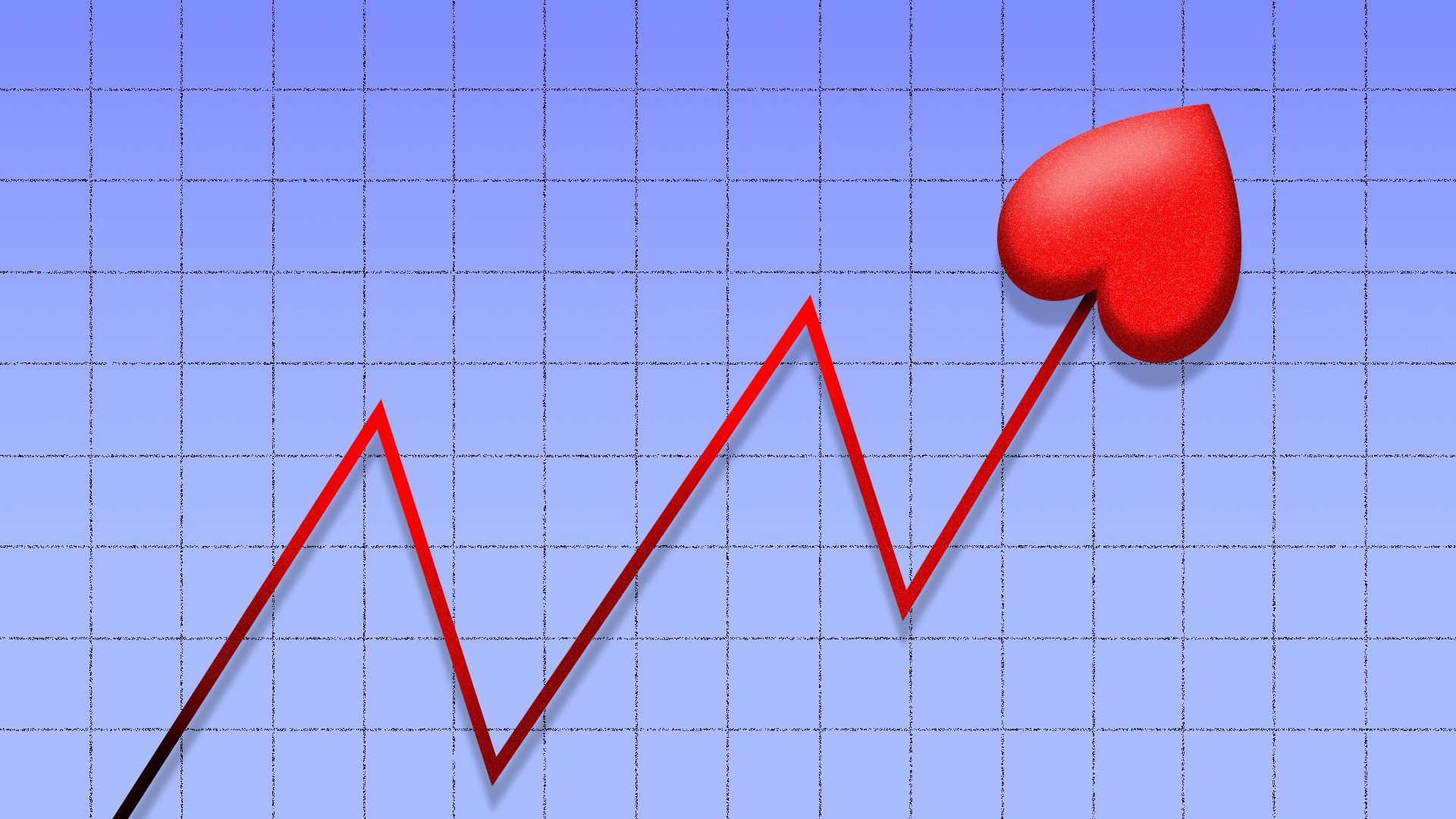 The "care economy" is the backbone of the whole economy — yet the U.S. doesn't have centralized, easy-to-understand data on it. A project launched by a former Census Bureau economist this week aims to change that.
Why it matters: Without solid data, policymakers and media wind up leaning on stereotypes to understand the economy — and those stereotypes are often wrong.
"You can't fix what you don't measure," as folks like Sheryl Sandberg like to say.
Driving the news: Misty Heggeness, a professor at the University of Kansas, just launched "The Care Board."
The project will measure all the economic activity surrounding the effort to care for other humans — including "institutions like day care, preschools, in-home care, nursing homes, janitorial work, nannies, housework and more," she said in a press release.
The problem: Looking back, incomplete data meant that the story told about women in the pandemic wasn't quite right, Heggeness told Axios.
To wit: There's a popular notion that women with school-aged children dropped out of the workforce during the pandemic because of child care issues.
It was difficult to see if this was actually true. Official labor force participation numbers don't track parental status — you can't quickly look up the Bureau of Labor Statistics data on the employment of mothers, as you can for other cohorts.
So, Heggeness, who was a principal economist at the Census Bureau during COVID, used her spare time to piece together data from different sources — and she found a different story.
By the numbers: Women with school-aged children (age 5-17) had higher rates of workforce participation than women of the same age with no kids at home, according to her analysis of Census and BLS data.
And, though some of these women did leave the workforce, they came back faster than other groups. (See the chart below.)
There's a stereotype out there that mothers are working for "extra" cash — to buy a pearl necklace, she joked. But that's not so. These women need to work, to put food on the table, she said. They didn't have the luxury of waiting things out during the pandemic, as perhaps some older workers did who retired early.
Why'd so many people get the story wrong? "We have limited granular data about women in work," Heggeness said.
"And we see drops in women's labor force participation overall, we automatically [think] it must be child care."
The big picture: The care economy has gotten more attention coming out of the pandemic.
Just this week the Biden administration launched what it's calling a "historic" effort to expand access to child care — at least among federal workers, military families and organizations that receive government funds.
And recently, the Labor Department has started tracking the cost of child care at the state level.
What's next: With her project, Heggeness hopes to centralize data in one easily accessible clearinghouse for policymakers, journalists, nonprofits, etc.
She also hopes to push government agencies to incorporate these numbers in their official stats.
Go deeper