Larry Elder: "I'm running for the presidency of the United States"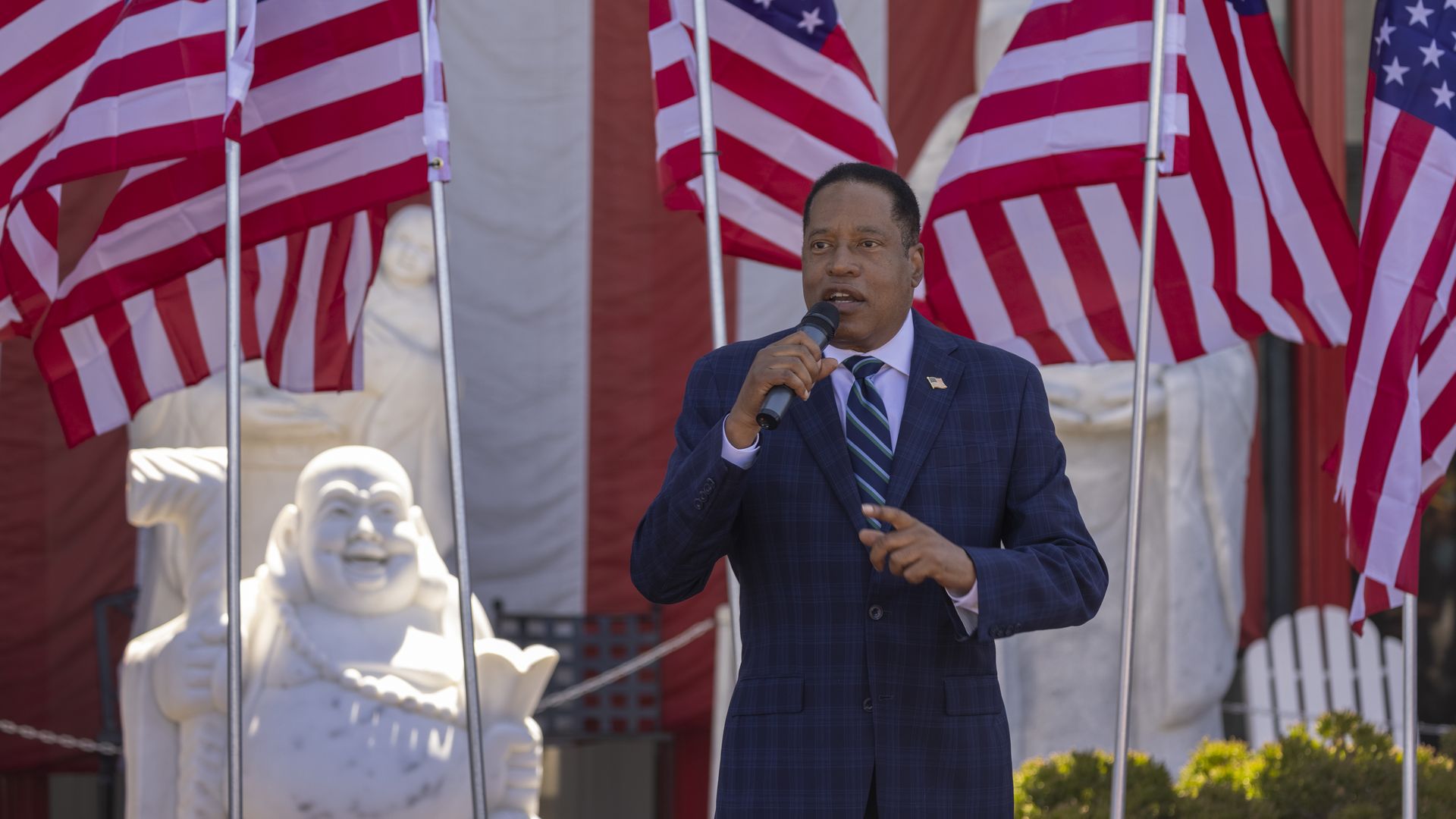 Conservative radio host Larry Elder announced Thursday evening that he's running for the Republican nomination for the 2024 presidential election.
The big picture: Elder, who unsuccessfully ran as a candidate in a California recall election aimed at unseating Gov. Gavin Newsom (D) in 2021, joins a growing field of Republican candidates, including front-runner former President Trump.
What they're saying: "I'm announcing that I'm running for the presidency of the United States," Elder said on Fox News' "Tucker Carlson Tonight."
He told Fox News host Tucker Carlson his father was a World War II vet who served on the island of Guam. "He was a Marine," Elder said, adding that his brothers also served in the military.
"I'm [the] only one who didn't serve, and I don't feel good about that. I feel I have a moral, a religious and a patriotic duty to give back to a country that's been so good to my family and to me," Elder added.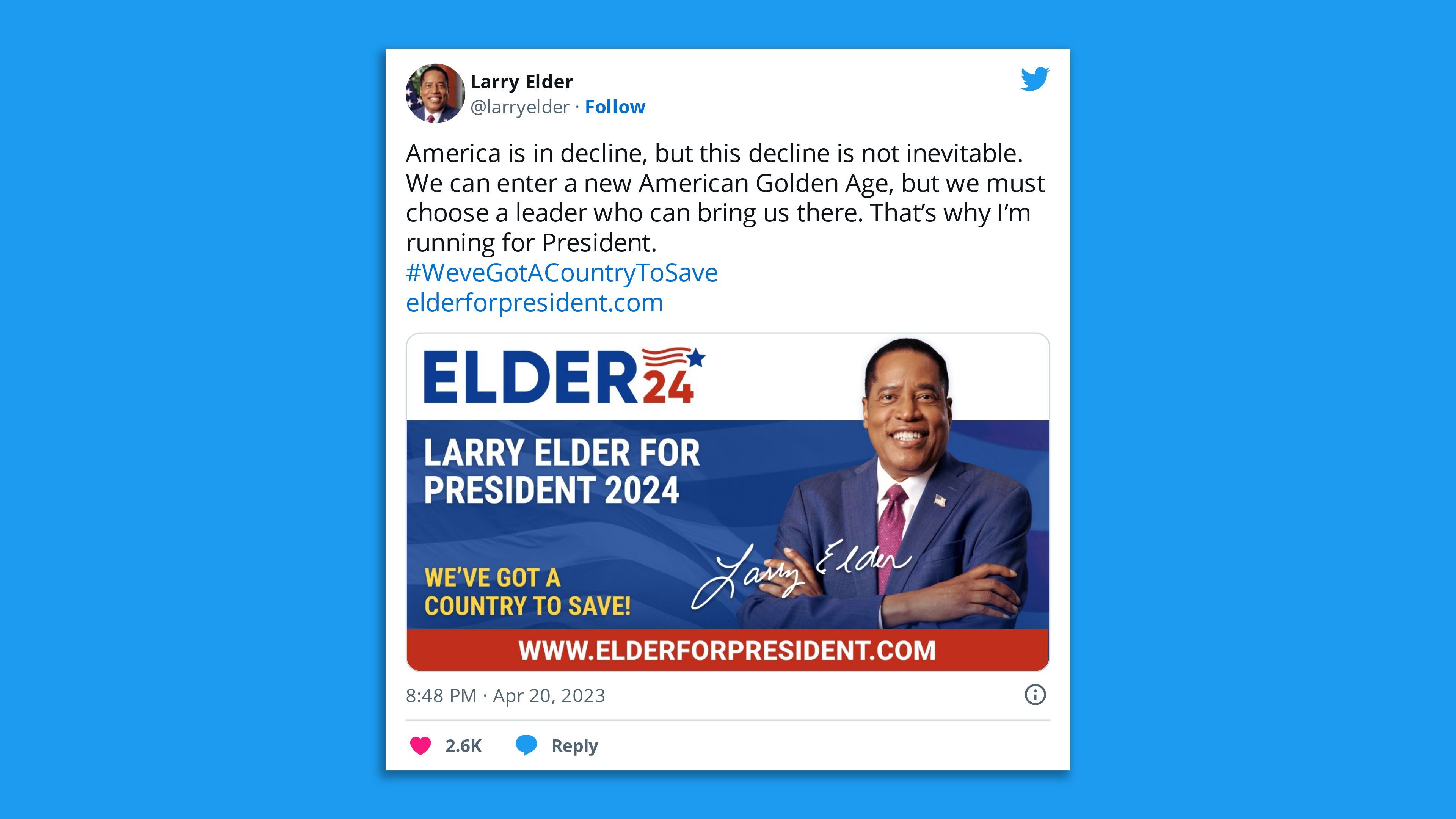 Editor's note: This article has been updated with more comment from radio host Larry Elder and further context.
Go deeper