Fourth suspect arrested in Alabama mass shooting that killed 4, injured 32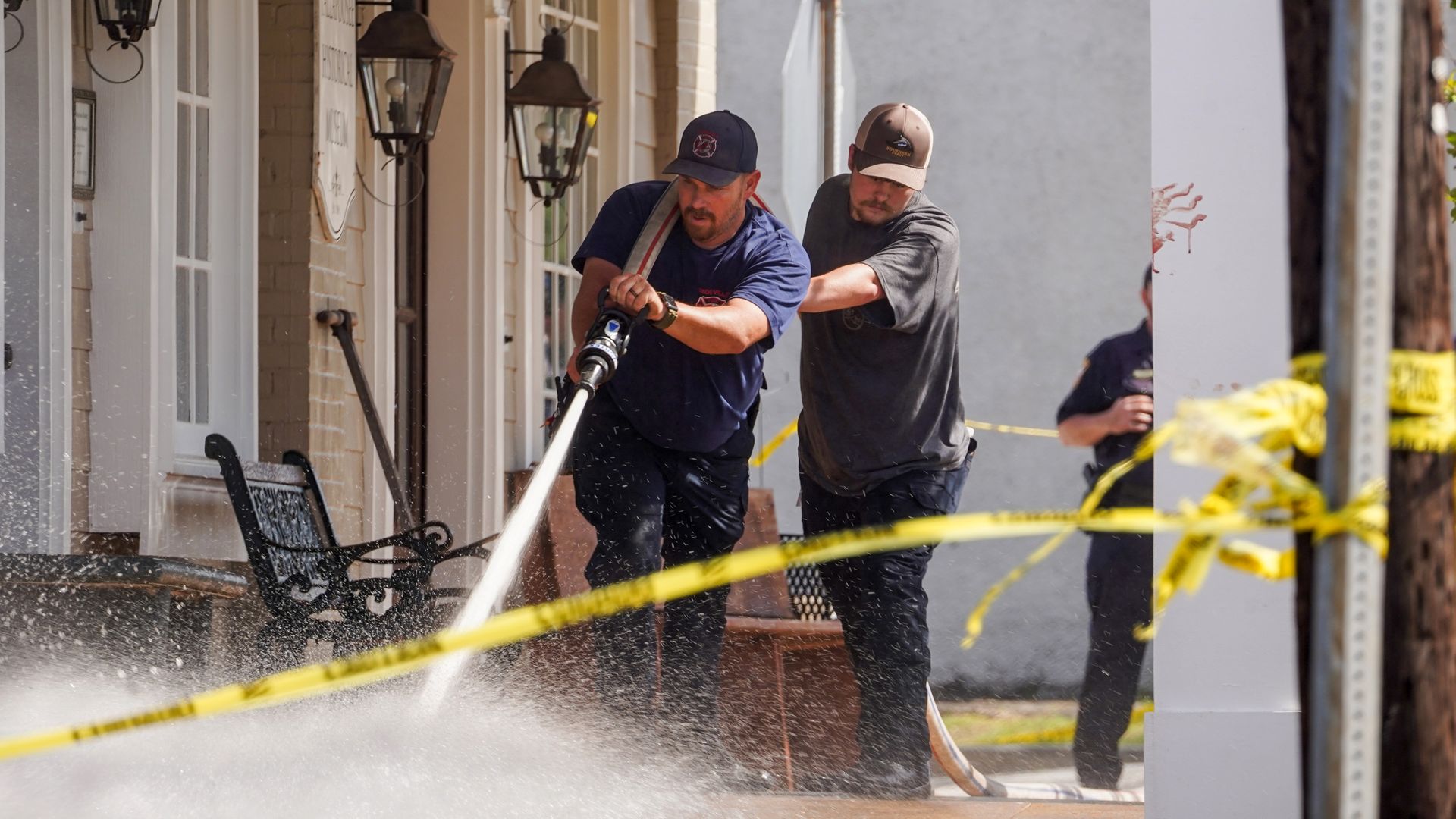 Alabama officials have arrested four suspects, including two teenagers, over the mass shooting at a birthday party that left four people dead and dozens of others wounded in Dadeville last weekend.
The latest: The Alabama Law Enforcement Agency on Thursday arrested a fourth suspect, a 20-year-old man from Tuskegee, in connection to the shooting.
The two teenage boys, ages 16 and 17 from Tuskegee, were arrested Tuesday, and the third suspect, a 20-year-old man from Auburn, was arrested Wednesday afternoon.
The Alabama Law Enforcement Agency said the investigation into the mass shooting is ongoing.
All four suspects have been charged with four counts of reckless murder each and booked into Tallapoosa County Jail with no bond.
Details: Authorities said the shooting occurred around 10:34 pm local time on April 15 at the Mahogany Masterpiece dance studio in Dadeville, where friends and family were celebrating the birthday of a 16-year-old girl.
The four people killed were identified by authorities as Shaunkivia Smith, 17; Marsiah Collins, 19; Corbin Holston, 23; and Philstavious Dowdell, 18.
Burkett previously said the 32 other people injured during the shooting suffered a "wide variety of injuries" ranging from minor to critical.
Authorities said Wednesday at least four people injured in the shooting were still in the hospital in critical condition.
What they're saying: The local District Attorney Mike Segrest said on Wednesday morning the teenage suspects will be charged as adults and additional charges would be filed.
"We're going to make sure every one of those victims have justice and not just deceased," Segrest said.
Segrest said the family had been celebrating the 16th birthday of Alexis Dowdell, whose brother, Philstavious Dowdell, was among those killed.
Alexis Dowdell, who was not injured, told AP her brother died while trying to protect her.
"There's an uncut cake and unburnt 16 candles that never got lit," Segrest said. "On her 16th birthday party, she knelt by her brother as he took his last breath. That's what we're dealing with."
The big picture: The mass shooting in Dadeville had been the 32nd to occur this month in the U.S., and the seventh of nine over the weekend, according to statistics compiled by the Gun Violence Archive.
At least eight other mass shootings have occurred across the country since the shooting in Dadeville, according to the archive.
Go deeper: Vast majority of Americans believe mass shootings preventable
Editor's note: This story has been updated with additional developments.
Go deeper