What to know about the XBB. 1.16 "Arcturus" COVID subvariant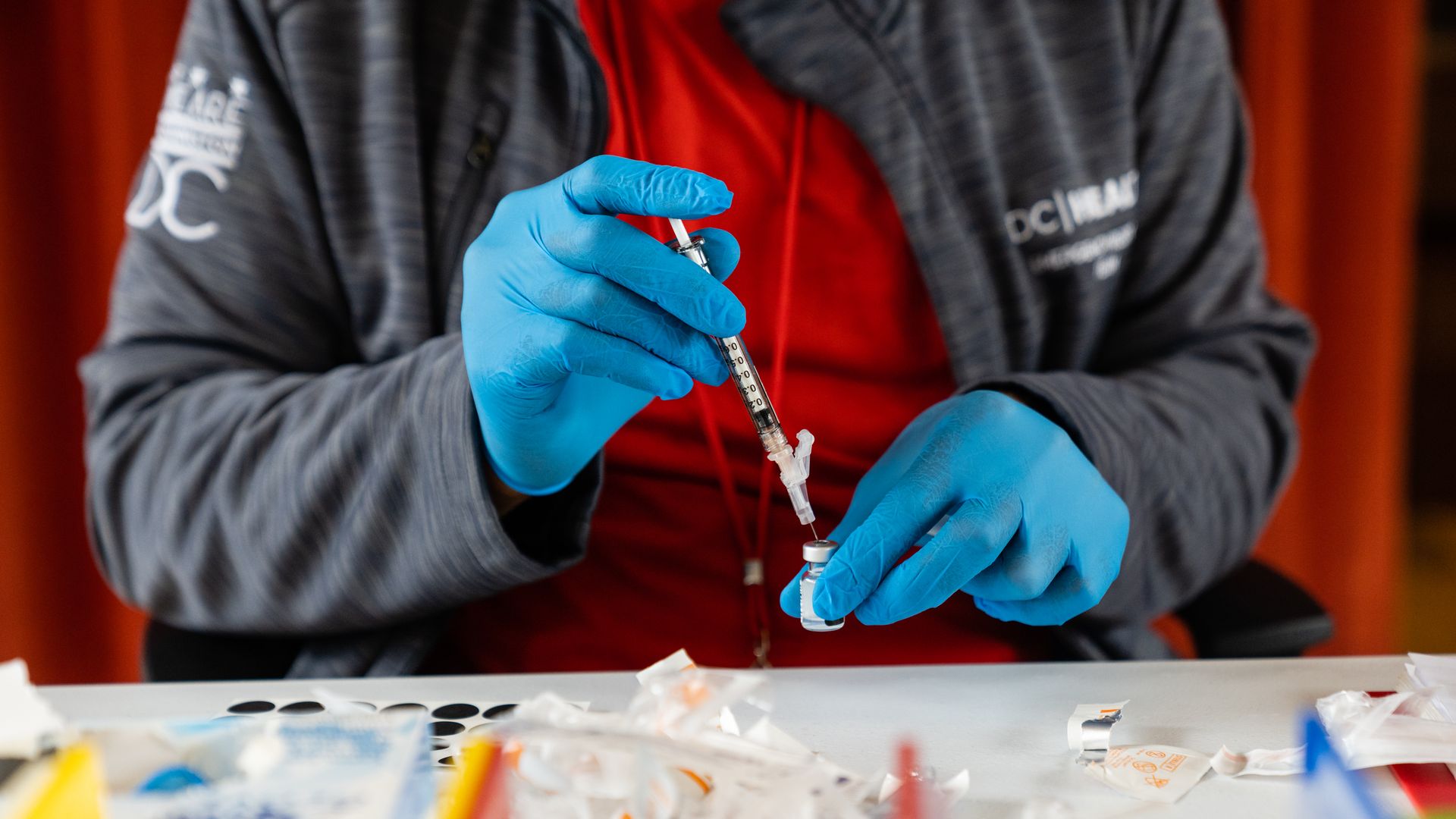 A new COVID-19 subvariant, XBB. 1.16, has been spreading around the world and gaining more recent traction in the U.S.
Why it matters: The spread of the new subvariant, known as Arcturus, comes as much of the world eases out of the pandemic.
Earlier this month, President Biden signed a bill ending the COVID national emergency a month earlier than initially planned.
Federal officials have been considering a plan to do yearly COVID boosters, similar to seasonal flu shots, but it's not yet clear when another round of boosters will be authorized.
"I think the continued emergence of new variants of the virus highlights the need, at least in the short term over the next several years, for there to potentially be an annual booster," Matthew Binnicker, the director of the Clinical Virology Laboratory at the Mayo Clinic, told Axios.
When was Arcturus detected?
The World Health Organization said it first detected samples of Arcturus in January, before designating it as a new variant under monitoring (VUM) on March 22.
While the VUM designation is less serious than a variant of interest or variants of concern, the WHO maintains that VUMs show "early signals of growth advantage relative to other circulating variants" but that evidence about the precise impact "remains unclear."
Arcturus is a subvariant of the Omicron strain of COVID-19 that emerged toward the end of 2021.
Where has Arcturus been detected?
Arcturus has been detected in at least 29 countries so far, the WHO said in a weekly epidemiological update published April 13.
India has been experiencing a surge in cases in recent weeks, with XBB. 1.16 replacing the other variants that are in circulation, WHO epidemiologist Maria Van Kerkhove said at a March 29 press conference.
India's Health Ministry recorded more than 60,000 COVID cases on Monday — a significant uptick compared to a caseload of around 13,500 on March 30.
Zoom in: While still relatively low, Arcturus cases have also been on the rise in the U.S.
The Centers for Disease Control and Prevention estimated that Arcturus cases comprised 7.2% of COVID-19 infections in the U.S. in the week of April 9–15.
This is an increase from 3.9% the week before and 2.1% the week before that.
The CDC's COVID variant tracker shows it circulating at low levels in more than 20 states.
Throughout the pandemic, new variants have gained "a competitive advantage over previously circulating strains" and have become predominant, Binnicker noted to Axios.
In India, the number of cases has risen "pretty dramatically," but it remains to be seen whether the new variant will actually lead to more severe disease or hospitalizations, he added.
What sets Arcturus apart?
Arcturus has a similar profile to the XBB.1.5 variant but with "potential increased pathogenicity," Van Kerkhove said.
Reports from India and other parts of the world suggest that Arcturus could carry symptoms that are distinct from past strains, including conjunctivitis, or red or itchy eyes, Binnicker said.
The cases of conjunctivitis are also appearing mostly among children and adolescents, he added.
Worth noting: Binnicker hasn't "seen good compelling data to suggest that this particular variant is causing worse or more severe disease."
The more Arcturus cases rise, the more likely it will begin affecting immunocompromised individuals and lead to hospitalizations, he added.
Go deeper