FDA weighs process for annual COVID shots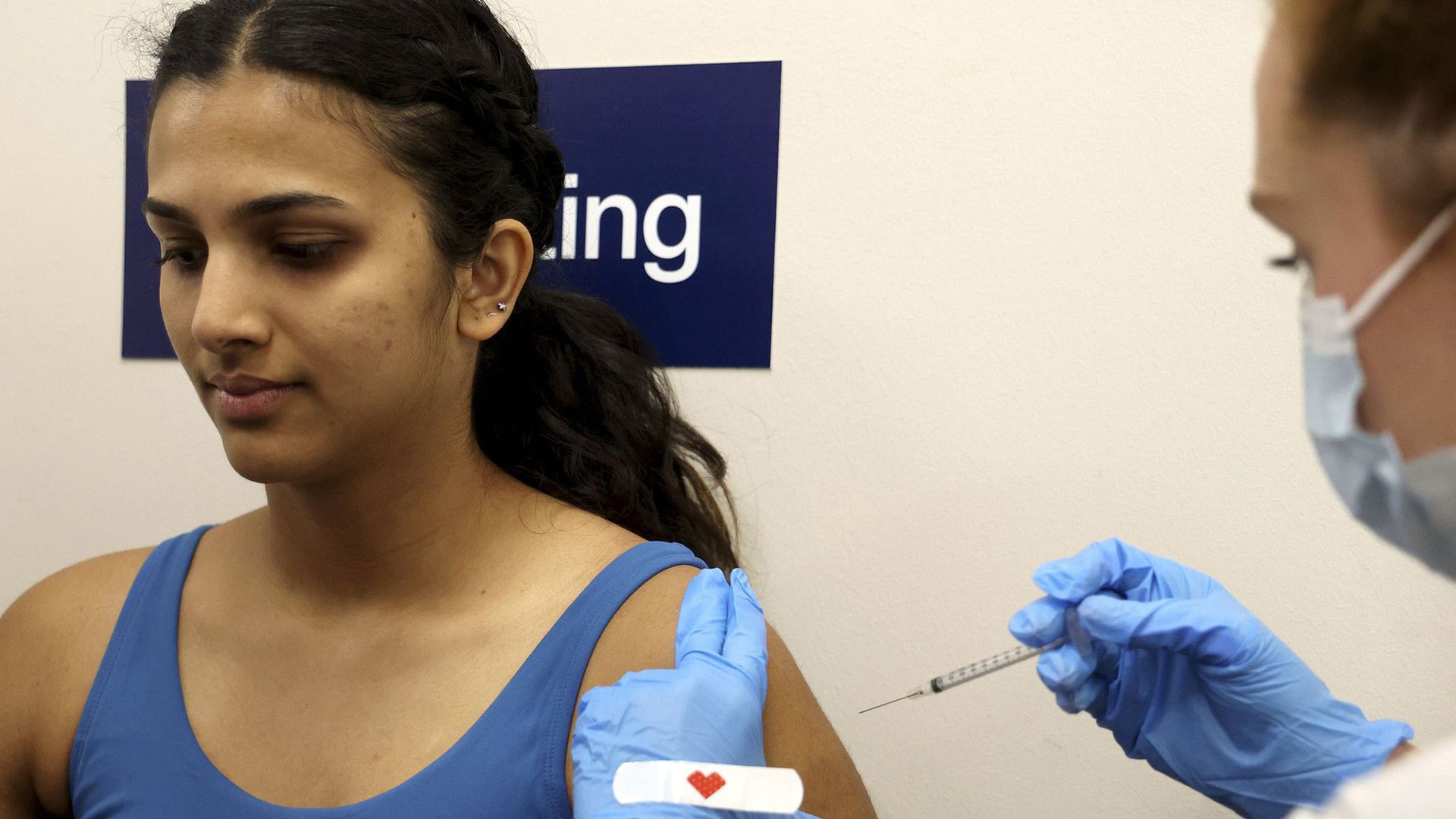 A Food and Drug Administration expert panel this week will consider a process for updating COVID shots that resembles the annual strain selection process for seasonal flu vaccines, according to briefing documents released on Monday.
The big picture: The agency is sketching out a long-term strategy that responds to new strains and shifting threats, replacing a system that's been largely drawn up and revised on the fly.
Details: FDA anticipates conducting an assessment at least annually starting in the spring, with advisers meeting around early June to discuss the strain selection process.
A decision on the recommended vaccine composition could be made in time for any updated vaccine to be in production in time to be deployed no later than September, according to the documents.
A more vaccine-resistant variant would likely trigger, on an as-needed basis, an ad-hoc strain selection meeting.
Public health officials have previously said they think COVID shots could be administered on an annual schedule, like for the flu.
Looking ahead: After the panel meeting, the FDA will consider whether to change existing vaccine authorizations and the process to select strains.
Go deeper