Generative AI can help with mundane tasks too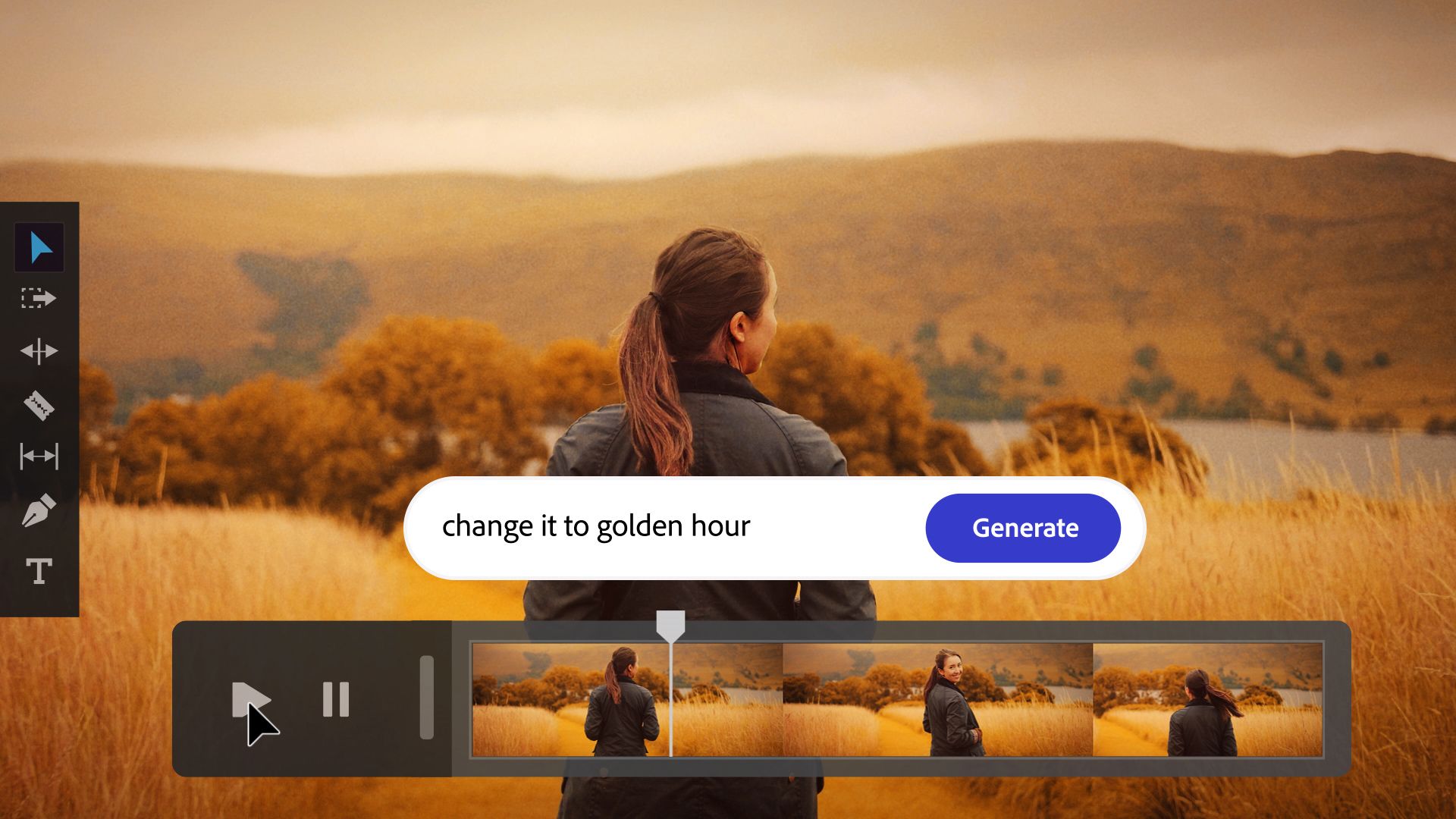 AI programs like ChatGPT and DALL-E have impressed the world with their ability to take in a brief text prompt and produce a full-fledged image or essay — but some of the most valuable initial uses of this wave of generative AI lie in automating the steps of complex processes.
Why it matters: Generative AI can take on many roles, and one of the most powerful is as a time-saver. Even creative types who fear their jobs are threatened by AI may find the same technology can help with some of their most tedious and time-consuming tasks.
Driving the news: Adobe is today announcing several video features coming to its Firefly suite of generative AI tools later this year. As with the still image AI tools it introduced last month, the goal is to eventually incorporate the features into both high-end professional tools and Adobe Express, which is more oriented toward social media creators and consumers.
One of the tools is designed to change the color of objects in a video — a seemingly simple task that is often difficult and time-consuming today.
Adobe promises to enable users to simply type, for example, "change the blue sweater to red." Another use is to change the time of day in footage — say from a dreary morning to the glow of golden hour.
Adobe is also releasing tools that help users with other steps along the way, including adding sound, music, graphics and animated fonts
Meanwhile, email marketing firm Constant Contact is announcing an OpenAI-powered tool to help compose email pitches — the latest in a growing number of tech companies looking to incorporate generative AI into their product lines.
Between the lines: In some cases the AI is contributing elements that will be used in the final product, but it can also help generate storyboards or temporary scenes that can be replaced later with final footage.
Of note: Another powerful use of generative AI is to help users get the most from complex, feature-laden software with capabilities they rarely employ.
Microsoft is doing this with Office tools such as Word and Excel, and Adobe is looking to do the same with Photoshop and other programs.
What they're saying: In an interview, Adobe VP Ivo Manolov says the challenge right now for companies like his is deciding where to put AI first —separating what's eminently doable today from what might be magical tomorrow. And seemingly small tasks like adding music or changing color are actually quite time-consuming.
"It takes professional sound engineers days to edit sound and music," Manolov said. "We can accelerate that."
Go deeper