Graham "stunned" alleged Pentagon leaker had access to classified intel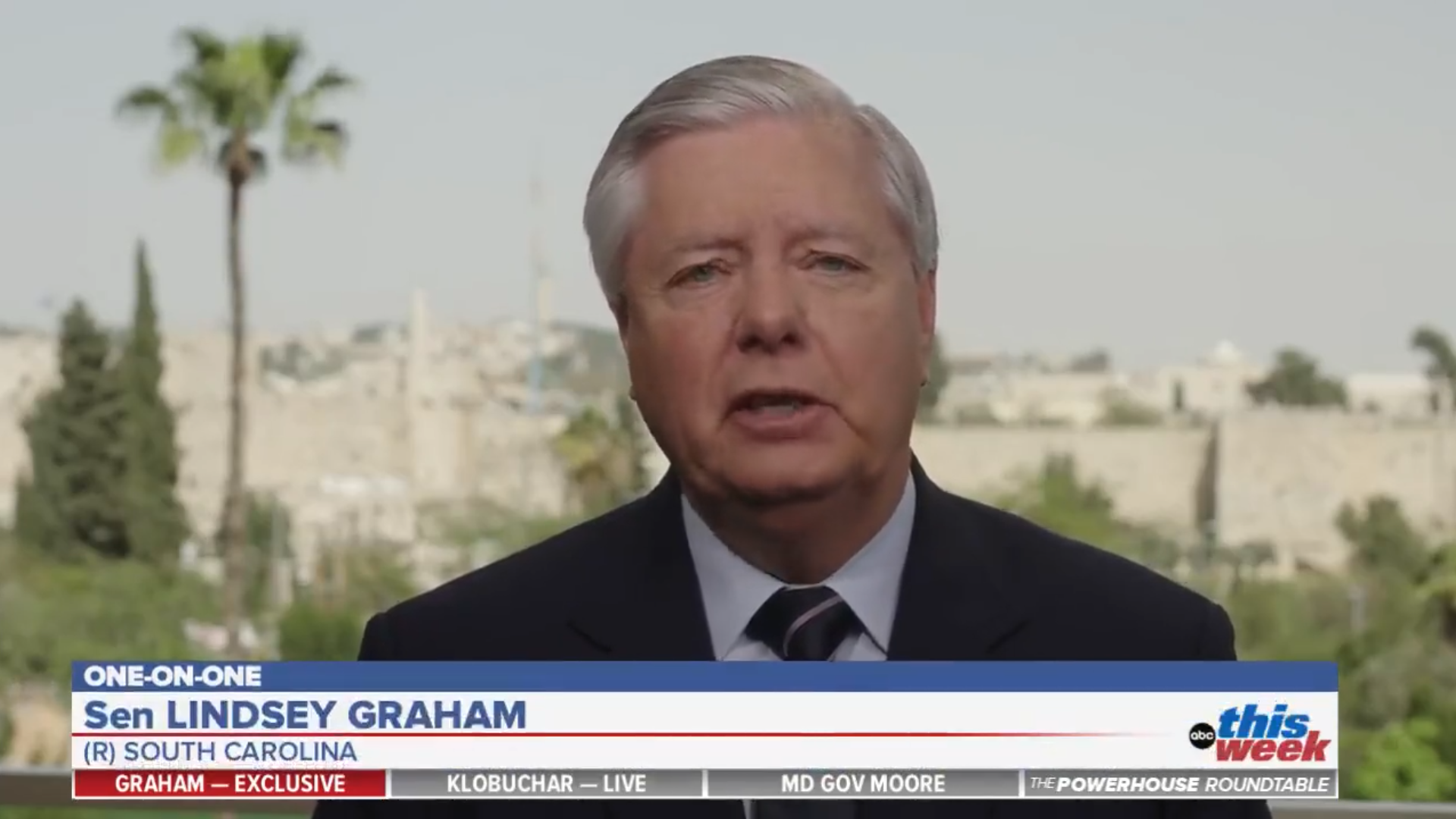 South Carolina Senator Lindsey Graham expressed his surprise Sunday that a junior-level National Guardsman had a high enough security clearance to access classified documents as the fallout from the purported leak continues to unfold.
What he's saying: "I was the captain and a major in the U.S. Air Force and I would be surprised if I had that kind of information," the Republican senator told ABC News' Jonathan Karl during an appearance on "This Week."
"The system failed," Graham added. "This is a major failure and those who are trying to sugarcoat this on the right -- you cannot allow a single individual of the military intelligence community to leak classified information because they disagree with policy."
"I am stunned that somebody at that level could have so much access. So the question is how did he get it and why did he do it?"
"Some people need to be fired over this," Graham added.
Why it matters: The leak of what are believed to be highly-classified documents is one of the largest in years and revealed sensitive information about U.S. intelligence gathering in countries including Ukraine, Russia and Israel.
The release of the documents has created unease among U.S. intelligence officials and lawmakers.
There are concerns that the knowledge the U.S. spied on its allies might damage relationships and future intelligence-gathering efforts.
The documents have not been authenticated by U.S. officials, though the Department of Justice acknowledged that some appear to be legitimate and others seem to "have been doctored."
Catch up quick: Jack Teixeira, a 21-year-old Massachusetts National Guardsman, is accused of leaking the documents on a Discord server called "Thug Shaker Central."
Teixeria was arrested Thursday and made his first appearance in court on Friday.
He is charged on two counts:
The unauthorized retention and transmission of national defense information.
The unauthorized removal and retention of classified documents or material.
Worth noting: Graham also reprimanded Rep. Marjorie Taylor Green (R-Ga.) Sunday after she defended the alleged leaker on Twitter, though he did not call her by name.
Greene called Teixeira "white, male, christian, and antiwar" and, therefore, "an enemy to the Biden regime. "
"What they're suggesting will destroy America's ability to defend itself," Graham said. "That it's okay to release classified information based on your political views. That the ends justify the means. It is not okay. "
"There is no justification for this," Graham added. "For any member of Congress to suggest it's OK to leak classified information because you agree with the cause is terribly irresponsible and puts America in serious danger."
Go deeper