General Assembly's Lisa Lewin departs for VC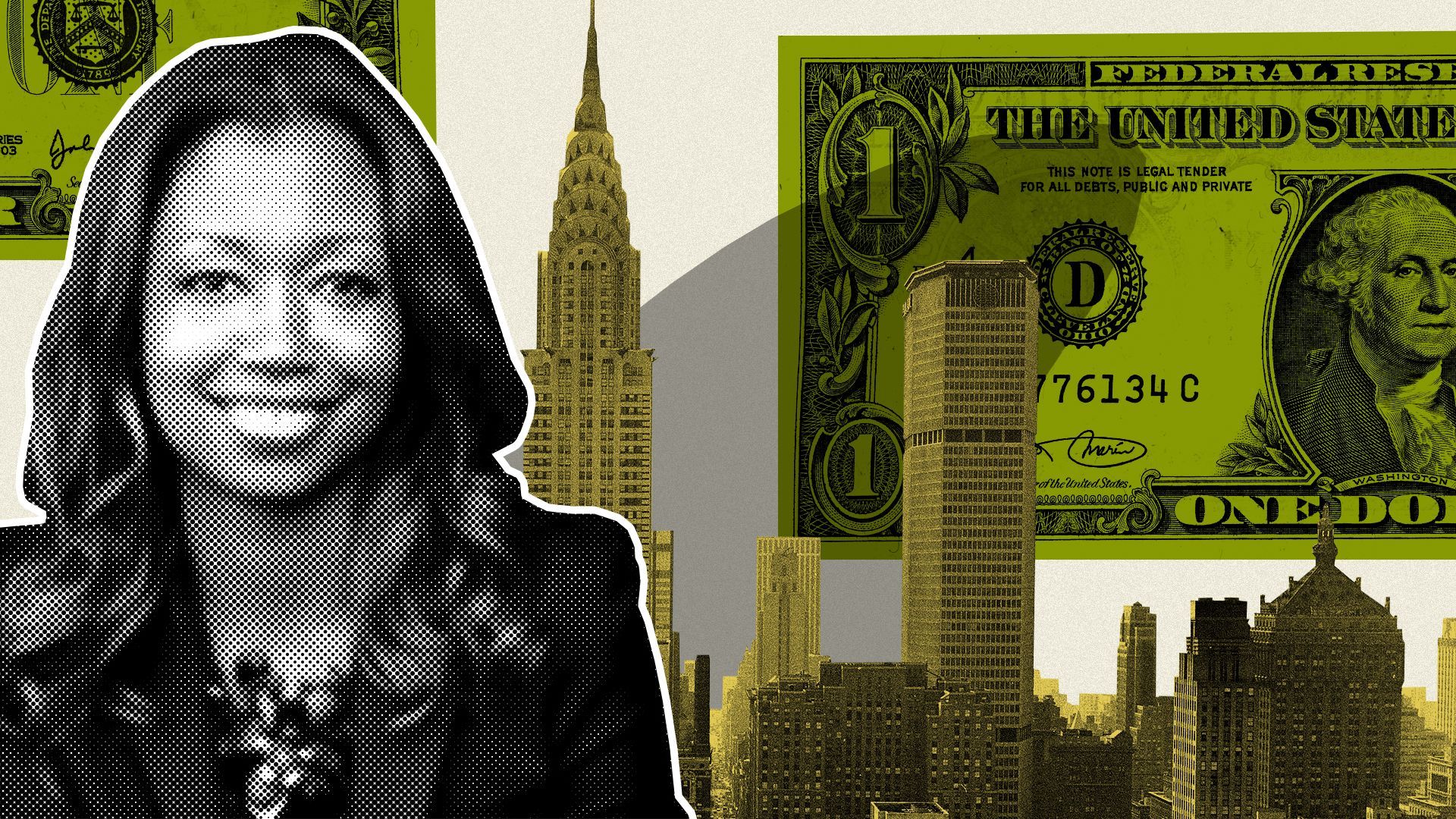 Lisa Lewin joined General Assembly in mid-2020 to be its first non-founder chief executive officer, but on Monday she's taking on a new job: CEO-in-residence at Primary Venture Partners.
Why it matters: Even in a tougher venture market, some firms are continuing to differentiate themselves by the resources they offer startup founders, who certainly could use the extra help.
The big picture: Like many other venture capital firms, Primary has an "Impact" team dedicated to helping portfolio companies with functions like recruiting, finances and customers acquisition.
Primary's portfolio support team will have 17 people, including Lewin — more than twice the size of its investing team.
"Right from the very beginning, as a seed fund, we knew that as a way to differentiate ourselves was to build a deep bench... even when we were a six-person team," Primary general partner Ben Sun tells Axios.
"Lisa brings a different level — she's managed a company of over 1,500 people, so she brings a gravitas that ups our game," he adds.
What they're saying: "There's nothing like having that actual lived experience to be able to lend that kind of support," said Lewin, speaking about coaching startup founders of growing companies.
Flashback: In 2020, Lewin joined General Assembly, a tech skills training company that staffing giant Adecco acquired in 2018 for $413 million. But she had previously encountered the company as a student a decade ago, and later as a corporate customer.
"It's impossible to be in education and tech and not know GA — it was one of the most innovative disruptors in the space," says Lewin.
Prior to that, Lewin co-founded management consulting firm Ethical Ventures; earlier she was president of Pearson's teacher education group, and managing director of its global learning technology group.
Between the lines: "I had this growing interest and yearning ... of cultivating the next generation of entrepreneurs in New York," Lewin says of her decision to jump to Primary (a big booster of the NYC startup scene).
She adds that after running GA through the pandemic, overseeing its expansion into online learning, and building out its executive team, she felt the company was in a solid position. She chose to move on.
Lewin will eventually also be involved in some investing for the firm, along with other projects she's not revealing yet.
Zooming in: "Certainly in the last 12 months there's been a lot of seeking guidance on, 'what is the right scale for my organization in this moment in time,' 'what is the right amount of capital to be burning every month,'" says Primary general partner Brad Svrluga.
The firm has been helping portfolio companies with fundraising more than ever before, he notes.
"But I think the interesting hard question — particularly for founders that are running companies that have product-market fit and are being fundamentally successful — the question is 'how much burn is too much' and 'how do I make sure I'm not just cutting to a number,''' he says.
1 NYC thing: Like San Francisco — the seat of technology and VC — the Big Apple has had its share of problems recovering from COVID lockdowns. But Svrluga thinks NYC hasn't lost its competitive edge.
"In March of 2020, pre-pandemic, I had no reason to believe New York would catch the Bay Area … and today I believe it will, and it's only a matter of time," says Svrluga.
"People move here on spec because they can — they know there are jobs and great companies, and it just wasn't the case before," he says, adding he sees a much richer local market for startup and tech jobs.
The bottom line: In tough times, being helpful is even more important as a VC marketing tactic.
Editor's note: This story's author briefly worked at General Assembly's San Francisco office in late 2013-early 2014, when it was led by co-founder Jake Schwartz, and never held any company equity.
Go deeper