AI chatbots give tax scammers a boost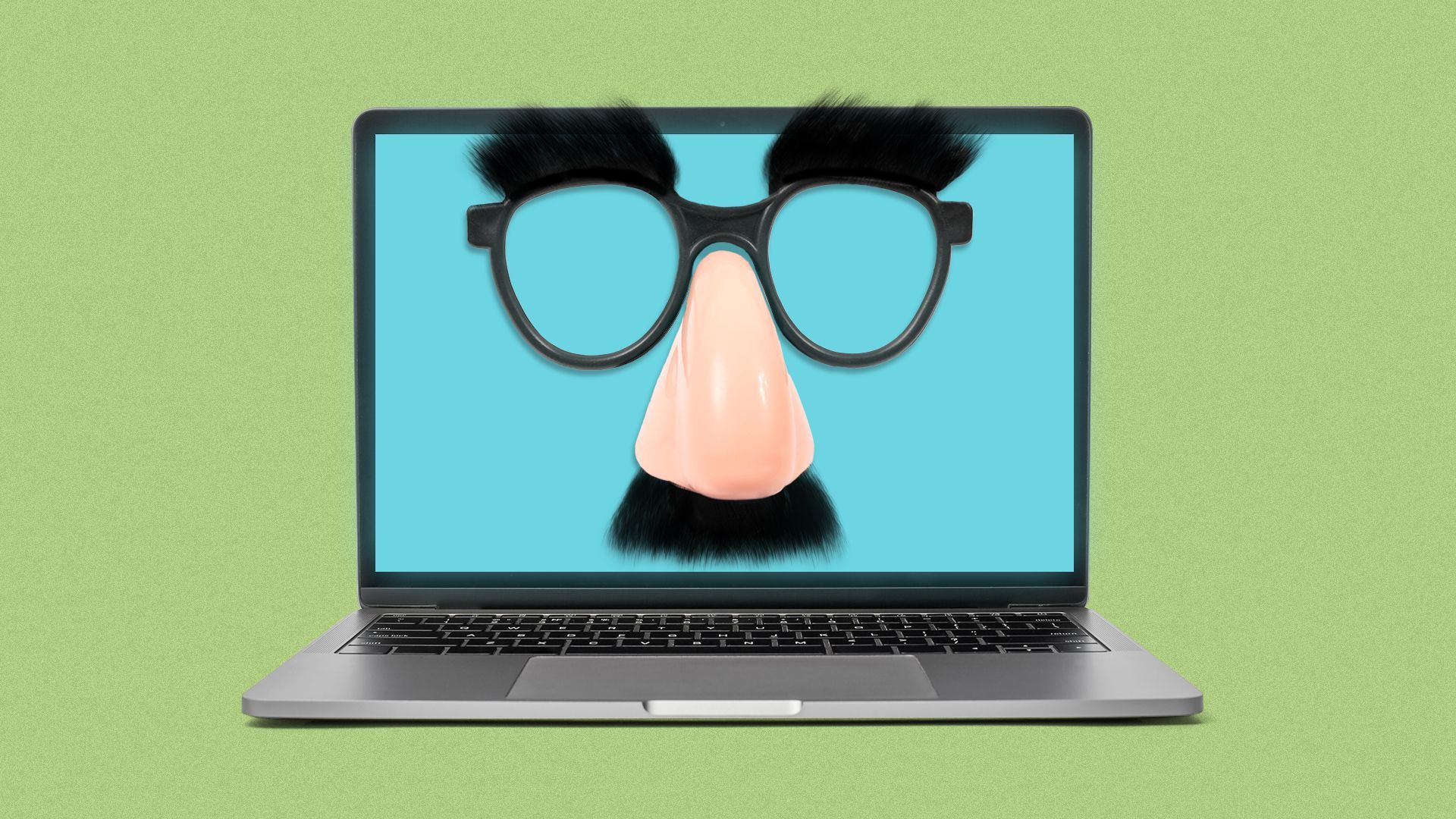 Generative AI programs like ChatGPT, which can supercharge  fraudsters' efforts to rip taxpayers off, are a new wild card for tax filing season this year.
Driving the news: The IRS' "2023 Dirty Dozen list" of top scams, released last week, includes gambits like made-up pitches about pending large refunds, phishing emails trying to get personal information, and fraudulent advice from social media accounts.
Of note: Every one of these deceptions could get a boost from the verbally skilled new wave of AI, which swindlers — particularly those overseas whose English lacks polish — could use to multiply their productivity.
It's too early to know how widespread this kind of attack will be this April, but experts tell Axios we're in for a scam explosion sooner or later.
Why it matters: Law enforcement has faced an uphill battle when it comes cracking down on internet scams. Meanwhile, the IRS has faced its own staffing crisis amid partisan warfare over its funding.
Threat level: While chatbots have been praised for providing useful, creative information around any number of topics, they have also prompted alarm that scammers could use them to compose more believable messages with greater efficiency.
What they're saying: "ChatGPT and other similar generative AI engines allow cybercriminals to easily craft phishing emails on any subject with the click of a mouse, including tax related scams," Sergey Shykevich, threat intelligence group manager at Check Point Research, told Axios.
"Moreover, ChatGPT allows users to not only generate phishing emails impersonating IRS but also to build scripts for scam phone calls impersonating IRS."
"Scammers are coming up with new ways all the time to try to steal information from taxpayers," IRS commissioner Danny Werfel said in the "Dirty Dozen" release.
Yes, but: The actual impact of chatbots in tax-related scams will take time to unravel, and the companies developing the quickly evolving tech could impose firmer guardrails to limit its malicious use.
ChatGPT can warn users that certain prompts might violate its content policies or refuse to generate responses at all. Its terms of use says that the chatbot cannot be used "in a way that infringes, misappropriates or violates any person's rights."
Between the lines: Scams in the digital age have cast a wide net in order to prey most effectively on those who might not have a great deal of knowledge over technology or financial institutions. These same tactics appear to be emerging in scammers' use of AI.
"Generative AI is especially powerful for cybercriminals who are non-native English speakers, who prey on U.S. residents that are unfamiliar in the ways IRS operates," Shykevich says.
The bottom line: "People should be wary and avoid sharing sensitive personal data over the phone, email or social media to avoid getting caught up in these scams," Werfel's statement says. "And people should always remember to be wary if a tax deal sounds too good to be true."
Go deeper: Listen to the Axios Today podcast, where host Niala Boodhoo and Peter Allen Clark talk about how AI chatbots may be involved in tax scams.
Go deeper