Tax refunds may shrink this year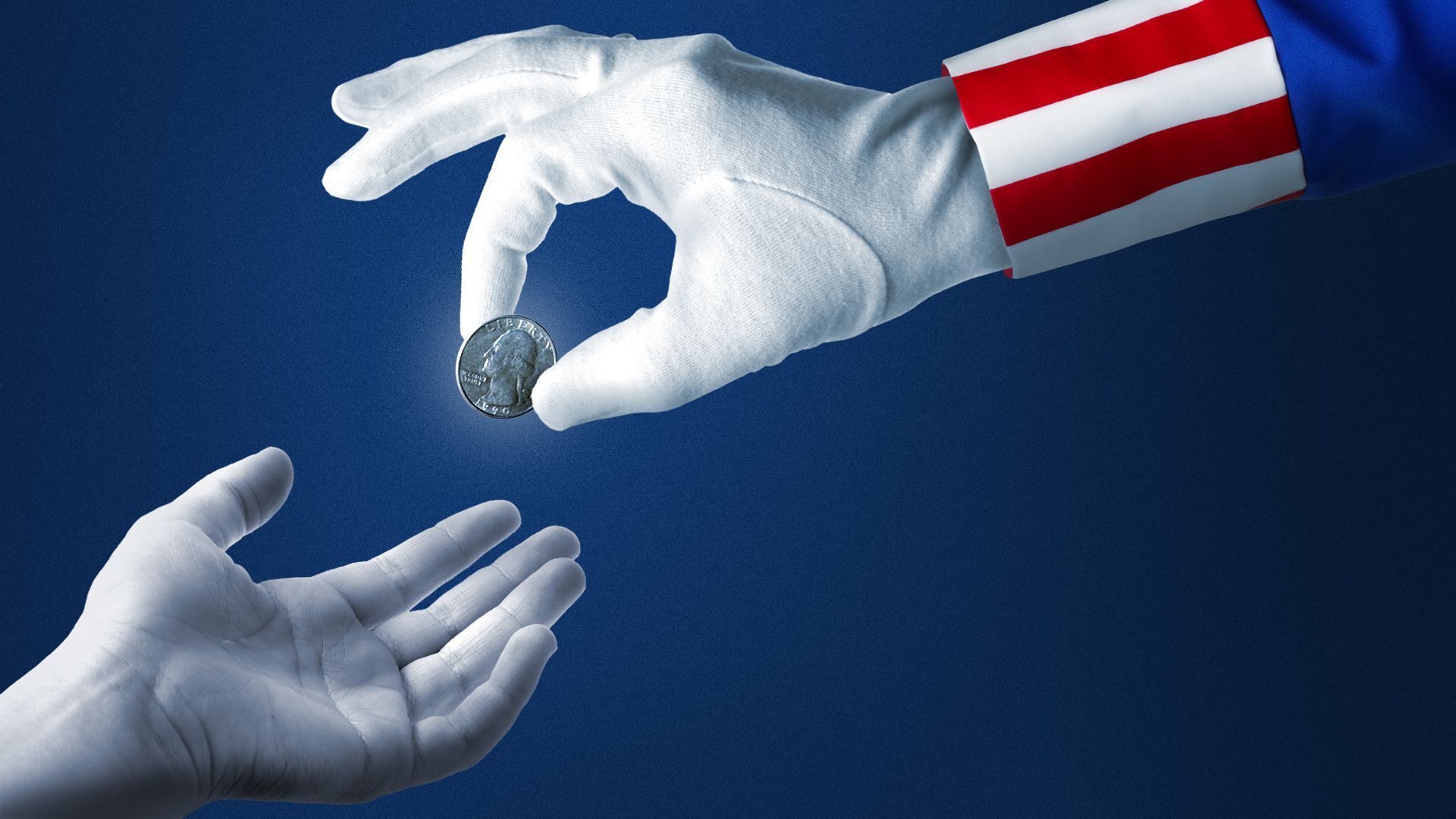 Many Americans will be getting a smaller tax refund this year, without the padding of a few crucial pandemic-era tax breaks, the IRS warns.
Why it matters: Many people depend on their refunds to make ends meet, pay down debt or fund extras like vacations. And checks are shrinking at a time when rising prices are already making it harder to pay the bills.
By the numbers: The average tax refund in 2022 was $3,039, a 7.5% increase from the previous year. Now, things are headed back down to Earth as pandemic-era policies expire.
The enhanced child tax credit is gone. Parents who received $3,600 per child during the flush times will now get $2,000.
The Child and Dependent Care Credit, a break that helps working parents pay for childcare, returns to a maximum of $2,100 instead of $8,000.
During COVID, taxpayers could take a $600 deduction for charitable donations even if they just took a standard deduction. Now, only those who itemize can deduct charitable payments.
The Earned Income Tax Credit is also lower than last year for taxpayers with no children.
🚙 If you bought an electric vehicle in 2022, you could qualify for a $7,500 tax credit.
But there's a catch: Vehicles purchased on or after August 16, 2022, must have been assembled in North America to qualify. (This site has more details and a list of qualifying vehicles.)
Catch up quick: The IRS just started accepting tax returns on Monday.
Returns are due on April 18 this year, because the 15th falls on a weekend and because of the Emancipation Day holiday in Washington, D.C. Storm victims living in Alabama, California and Georgia have until May 15.
Experts caution not to rush to file until you're sure you've pulled together all the relevant forms — and some companies are slow to mail out the relevant 1099s and W-2s.
Electronic filers should expect expect to receive their refund, via direct deposit, within three weeks, the IRS said.
On the bright side: The IRS has postponed a change to its reporting requirements for 1099-ks, which would've caused a tax headache for many.
The agency was also able to hire more help this year, thanks to increased funding from the Inflation Reduction Act, and is aiming to improve call response time for those who dial the agency seeking help.
There's a lot of room for improvement: Last year, only 13% of the 173 million calls that came into its toll-free number were answered.
Go deeper