Four big developments in the trans sports debate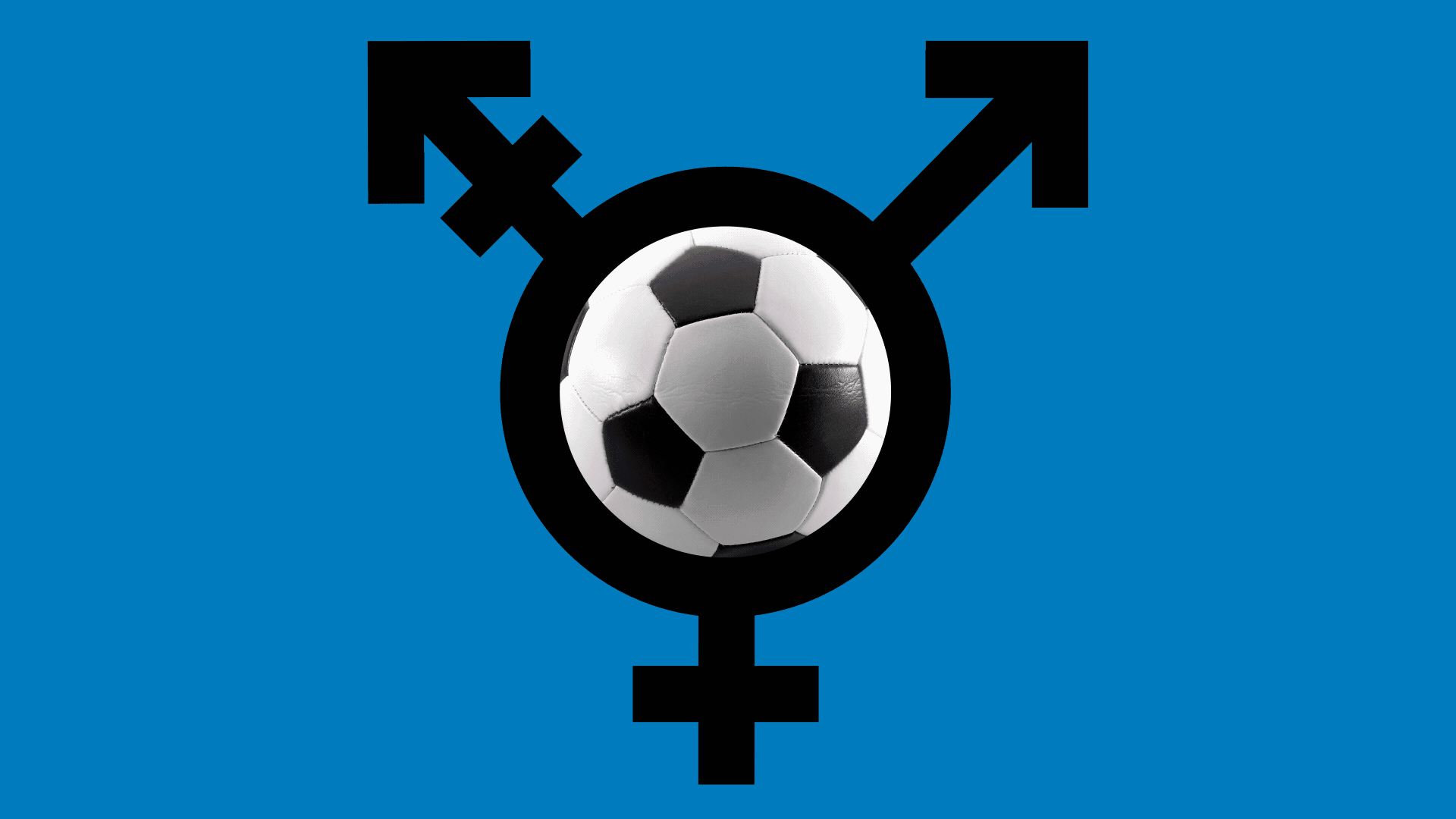 The debate regarding transgender athletes' participation in school sports has seen four major developments in the past week across all levels of government.
1. The White House: The Department of Education proposed a change to Title IX rules on Thursday that would, in certain instances, allow schools to bar trans athletes from participating on teams that align with their gender identity — but prohibit the issuance of a blanket ban.
Details: Schools could create their own policies based on age and the nature of each sport, and could limit trans participation if doing so would "serve important educational objectives, such as ensuring fairness in competition or preventing sports-related injury."
What they're saying: The Biden administration's proposal angered people on both sides of the aisle, with Rep. Alexandria Ocasio-Cortez (D-N.Y.) calling it "indefensible," and South Dakota Gov. Kristi Noem saying her state "will not allow this to stand."
2. SCOTUS: The day after the DOE's proposal, the Supreme Court rejected West Virginia's bid to enforce its statewide ban on trans athletes — a decision that upheld a previous ruling issued by a lower court, which placed the state's law on hold while legal battles continue.
The backdrop: The case stemmed from a 2021 lawsuit by Becky Pepper-Jackson, a 12-year-old trans girl who wants to continue running on the girls track team. Her lawyers argue that she "has not dominated anything" and is "harming no one."
What to watch: Though SCOTUS' action was "not a decision on the merits of the case," Justice Samuel Alito wrote in his dissenting opinion that the Supreme Court is likely to hear a case involving transgender athletes and their right to compete "in the near future."
3. Congress: On Monday, a group of 40 elite athletes including Megan Rapinoe and Sue Bird signed a letter sent to the House of Representatives opposing a Republican-led bill that would ban trans girls from competing on girls teams in schools nationwide.
What they're saying: "Sport is a tremendous outlet for physical and mental health, teaches valuable lessons on teamwork and discipline, and has brought us lifelong community," read the letter. "Every single child should have access to the lifesaving power of sports."
The backdrop: The "Protection of Girls and Women in Sports Act," introduced in February by Rep. Gregory Steube (R-Fla.), states that it is a violation of Title IX to allow individuals assigned male at birth to participate in programs designated for women or girls.
4. States: The day before the DOE proposal, Kansas became the 20th state to pass a law banning trans athletes from competing in girls' and women's sports from kindergarten through college.
Between the lines: Gov. Laura Kelly, a Democrat, had vetoed the bill one day prior — her third such veto in three years. But the Republican-led legislature overrode her veto.
The other 19 states: Montana, Idaho, Wyoming, Utah, Arizona, South Dakota, Oklahoma, Texas, Iowa, Arkansas, Louisiana, Indiana, Kentucky, Tennessee, Mississippi, Alabama, West Virginia, South Carolina and Florida.
The big picture: Sports represent just a fraction of the anti-trans legislation introduced in 2023. There have already been 492 bills, which is more than there were in the last five years combined, per Bloomberg.
Go deeper