Senate Dems want Justice Department probe on "Tennessee Three"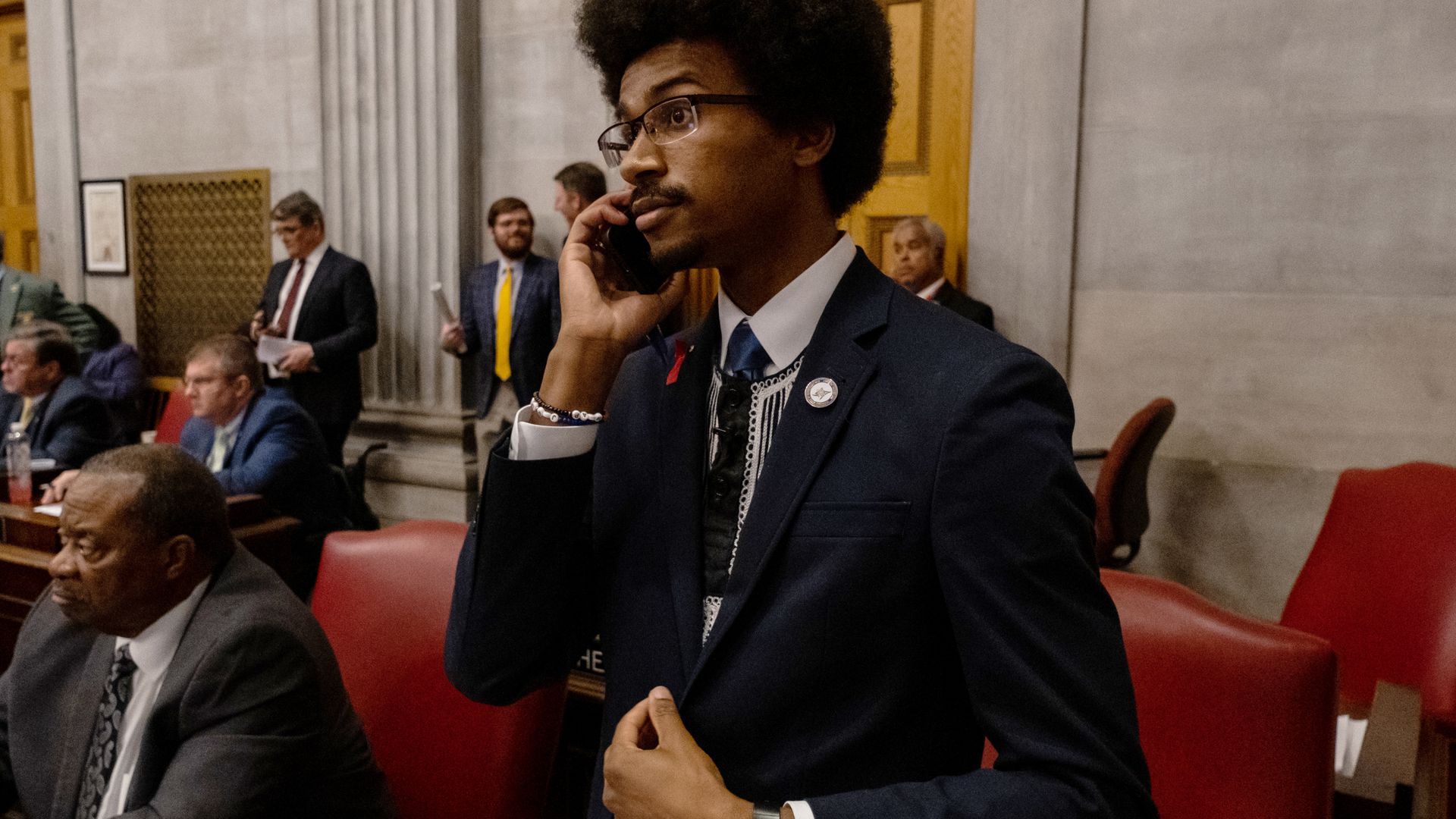 Black lawmakers — flanked by Senate Majority Leader Chuck Schumer — are calling on help from the Justice Department to prevent other GOP-led legislatures from copying Tennessee.
Why it matters: Democrats are claiming the expulsions of Reps. Justin Jones and Justin Pearson are the latest example of GOP opposition to democracy.
Schumer and Sen. Raphael Warnock (D-Ga.) sent a letter on Wednesday asking for the Justice Department to investigate whether the Tennessee Legislature's expulsion of the two Black lawmakers violated civil rights law or the Constitution, the Washington Post first reported.
Congressional Black Caucus Chair Steven Horsford (D-Nev.) asked Attorney General Merrick Garland last week for a DOJ probe.
Nashville re-appointed Jones on Monday, and the Shelby County Board of Commissioners re-appointed Pearson after a meeting on Wednesday.
The initial expulsion came after Jones and Pearson joined activists in interrupting a House floor session to call for gun control after the Nashville School Shooting.
Between the lines: "I can imagine a scenario in which the two legislators bring cases citing constitutional claims, but I think that those claims turn upon these really difficult questions of fact about the reasons for the expulsion," constitutional law professor Aziz Huq told the Washington Post.
Zoom out: Horsford held a Zoom meeting last week with CBC members and Black state lawmakers across the country. More than 100 lawmakers attended and are working on a not-yet-public strategy to reverse the GOP's actions.
Democratic leaders believe the path to winning back the House is by pushing messaging that Republicans do not respect election results.
"Our democracy is under attack. These right wing extremists can never be trusted," House Minority Leader Hakeem Jeffries said on Thursday.
Go deeper