Saudi Arabia and Iran hope to reopen embassies before the hajj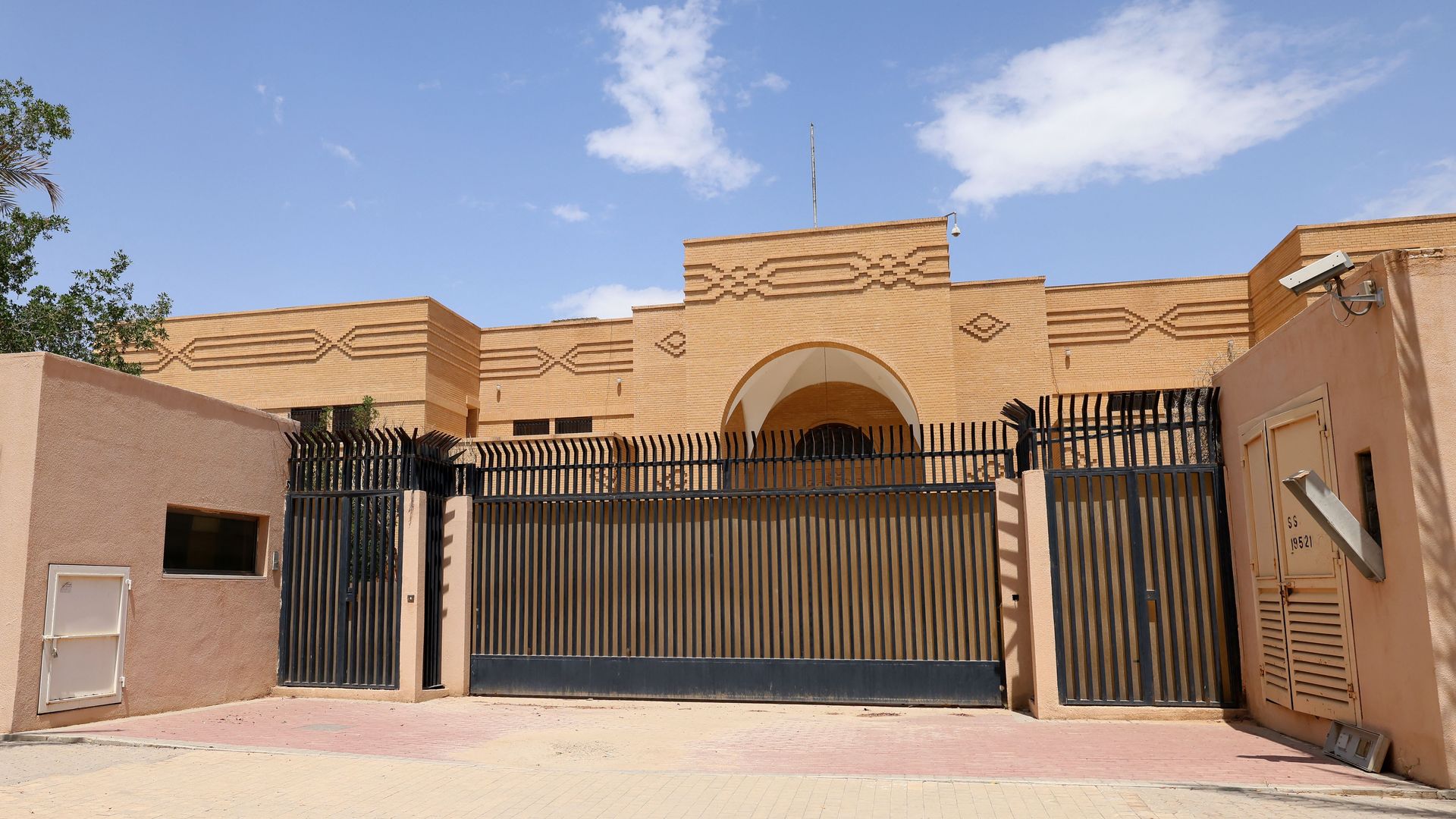 Saudi Arabia and Iran started working this week on reopening their embassies in Tehran and Riyadh.
Why it matters: The step is a key element in the normalization process between the countries, which started several weeks ago after Saudi and Iranian officials signed a China-mediated agreement to reestablish diplomatic relations.
Driving the news: The Saudi and Iranian foreign ministers met last Thursday in Beijing — the first such meeting in seven years.
Two days after the meeting, a Saudi delegation arrived in Iran for technical talks about reopening the kingdom's embassy, according to the Saudi Foreign Ministry.
The Saudi diplomats visited the embassy in Tehran and the consulate in the city of Mashhad.
Saudi Arabia and Iran on Monday announced the resumption of direct commercial flights between the countries.
Meanwhile, a delegation of Iranian diplomats arrived in Riyadh on Wednesday for similar talks about reopening the Iranian Embassy.
State of play: Alireza Enayati, the head of the Iranian Foreign Ministry's Gulf department, told the Iranian press that the aim is to reopen the embassy in Riyadh and the consulate in Jeddah before the beginning of the hajj pilgrimage in June.
According to the Iranian press, Enayati, who was a member of the Iranian negotiation team with Saudi Arabia over the last two years, is a candidate for being appointed his country's ambassador to Riyadh.
The big picture: White House national security adviser Jake Sullivan spoke on the phone on Tuesday with Saudi Crown Prince Mohammed bin Salman and discussed the normalization process between Saudi Arabia and Iran.
The White House said in a statement that at the same time, Sullivan and MBS underscored "the need to maintain deterrence against threats from Iran and elsewhere."
Sullivan also reaffirmed President Biden's "unwavering commitment to ensure Iran can never acquire a nuclear weapon," the White House said.
Worth noting: Syrian Foreign Minister Faisal Mekdad arrived in Riyadh on Wednesday. It's the first visit by a Syrian foreign minister in more than a decade.
The visit is another sign of the broader normalization wave taking place in the region and could eventually lead to Syria rejoining the Arab League.
Go deeper