Market malaise weighs on state finances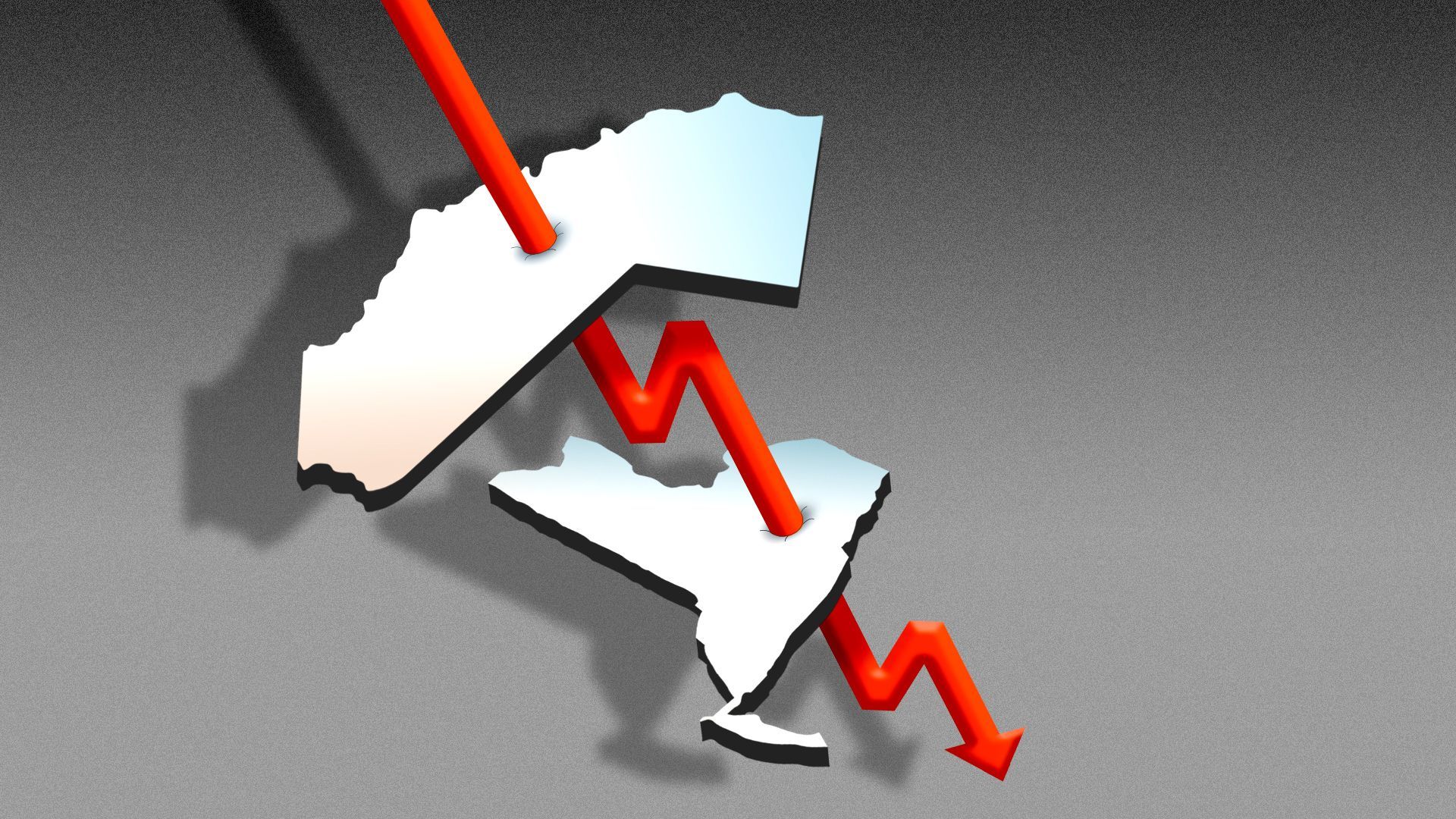 The financial market slump has big implications for state finances in California and New York.
The big picture: The ugly market for stocks and bonds — well into its second year — has pushed down both banker bonuses and new tech stock IPOs, key drivers of tax revenue for the giant coastal states.
State of play: The states, which — financially speaking — did relatively well in recent years, now see budget shortfalls growing in the future.
Between the lines: A lot of this is about the Fed.
The Fed raised short-term rates more than 4 percentage points in a year, its fastest move since the early 1980s, as it battled inflation.
The switch sent the S&P 500 down 19.4% in 2022, its worst showing since 2008.
Context: Tech companies — many based in California — were hit the hardest by rate hikes.
Since the value of tech stocks declined so much, the number of firms going public plummeted as well. Tech IPOs were down roughly 94% last year, meaning fewer massive paydays for founders and employees.
The downturn in markets will also hurt capital gains tax revenue, which the California governor's office expects to drop 29% this fiscal year. (These are the taxes that individuals and investors owe on their investment gains.)
Be smart: California's highly progressive personal income tax revenues tend to be pretty volatile because they're skewed heavily to the top 1% of earners. Those wealthy people typically have lots of stock-based compensation, which can swing wildly with markets.
New York's tax receipts are also dependent on the fortunes of Wall Street, with some 22% of state tax revenues tied to Manhattan's securities industry, according to the comptroller's office.
The bottom line: Wall Street giveth and Wall Street taketh away.
Go deeper