Criminal charges bring Trump back into the global spotlight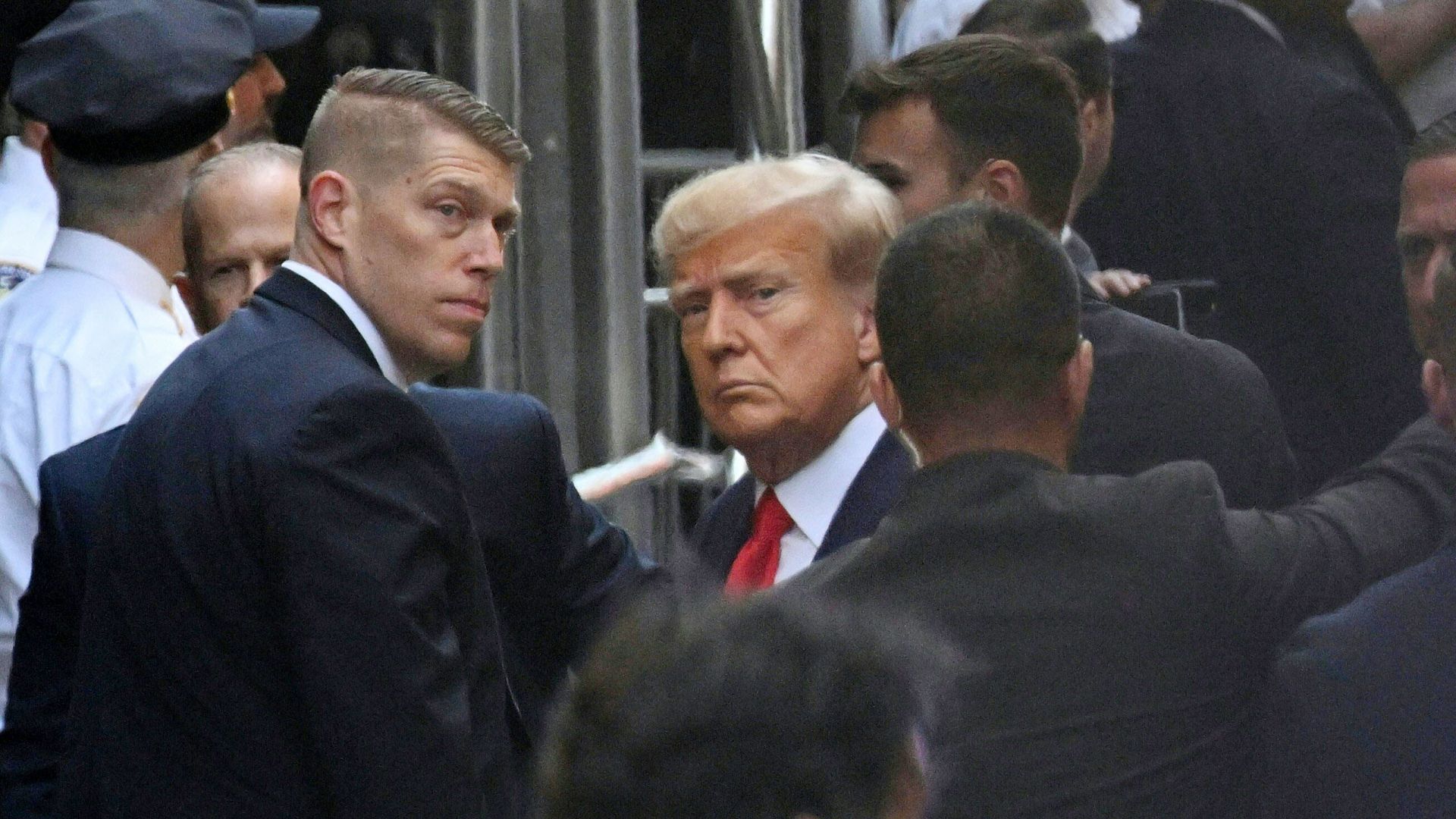 Donald Trump was back in the global spotlight today as he became the first U.S. president to face criminal charges.
The big picture: Hungary Prime Minister Viktor Orbán urged Trump to "keep on fighting," while El Salvador President Nayib Bukele suggested the charges against Trump make the U.S. look hypocritical. Very few other world leaders have weighed in, however, and some international media outlets are treating the case more as a political curiosity.
While Trump's return to New York to face the charges did crack some global front pages this morning — Folha de S. Paolo in Brazil, El Siglo in Panama, Austria's Kurier, and the Irish Times among them — it was largely a secondary story.
Many countries are dealing with political scandals or looming elections much closer to home, and Trump's movements and statements no longer carry the global ramifications they did when he was the sitting president.
Still, he remains one of the most recognizable people on the planet, and a magnet for attention. While Trump has repudiated the charges against him, several international reports noted that he won't exactly mind being back in the limelight, NBC notes.
TV outlets from all over the world were positioned outside of the courthouse to await Trump. Sky News in the U.K. gave Trump-watch wall-to-wall coverage.
Zoom out: While the sight of a former president being arraigned on criminal charges is an unfamiliar one for Americans, it's hardly rare around the world.
Go deeper