Where young lawmakers stand on potential TikTok ban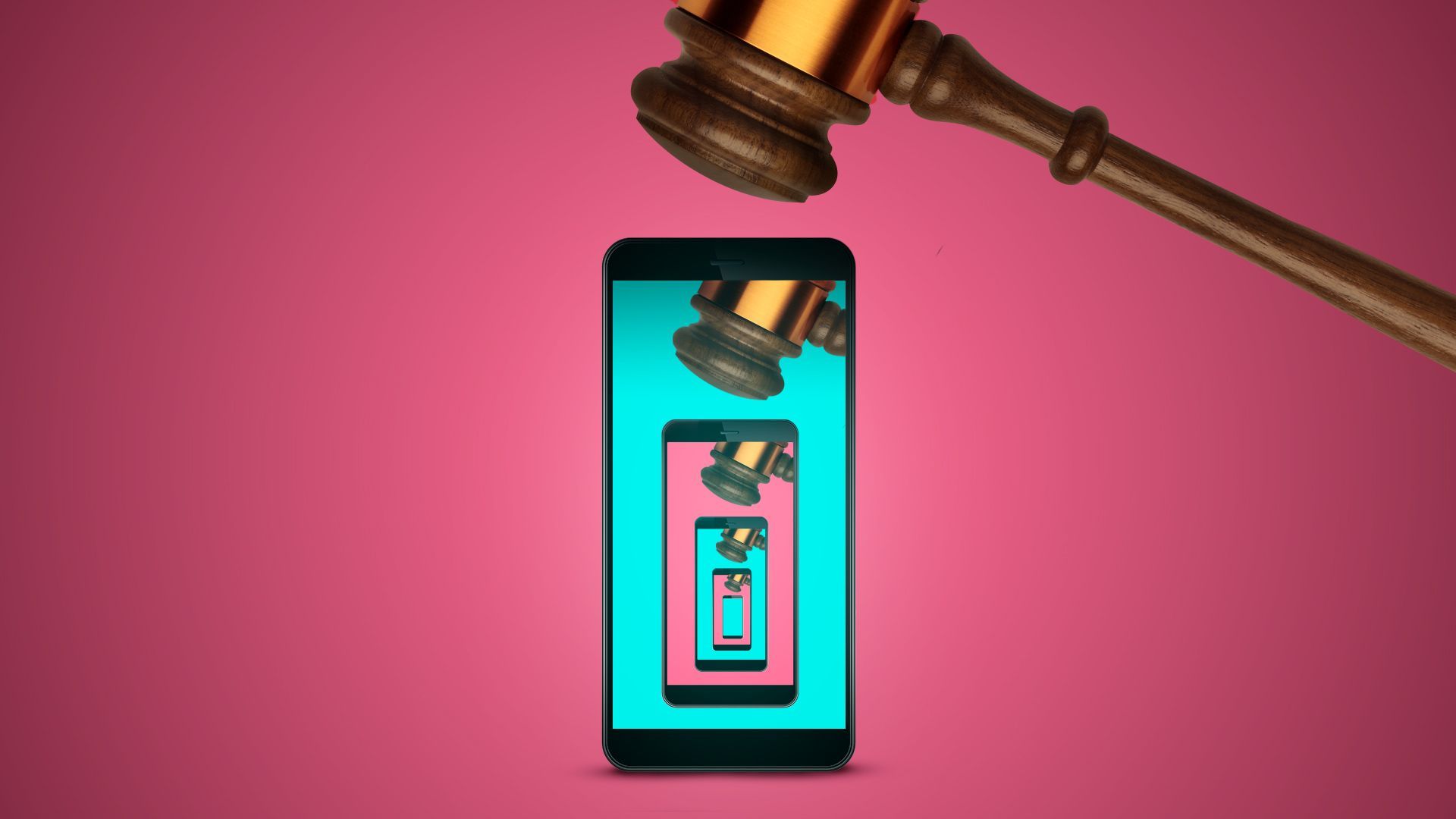 There's a bipartisan effort to facilitate a ban of TikTok in the U.S, but lawmakers have varying opinions on banning the Chinese-owned social media app.
Driving the news: While people under 30 are TikTok's primary users, millennial and Gen Z lawmakers are weighing in as the app's fate hangs in the balance.
Lawmakers agree that data privacy is a major concern, but some maintain that getting rid of the app is not the solution.
Catch up quick: TikTok is one of the most popular smartphone apps in the country with more than 150 million monthly active users in the U.S. alone.
Lawmakers are pressing forward with bipartisan efforts to facilitate a ban in the U.S. amid scrutiny surrounding the firm's relationship with the Chinese government, Axios' Shawna Chen writes.
What they're saying: Rep. Alexandria Ocasio-Cortez's (D-N.Y.) first TikTok video, in which she outlined her case against a ban, went viral late last month.
She noted concerns about Chinese surveillance but said the discussion "doesn't really address the core of the issue, which is the fact that major social media companies are allowed to collect troves of people's personal data."
The solution, she argued, isn't to ban an individual company but to "actually protect Americans from this kind of egregious data harvesting that companies can do without
She also highlighted that the U.S. has never banned a social media company from operating within its borders.
Rep. Maxwell Frost, a TikTok user and the only Gen-Z member of Congress, has also said he doesn't "unilaterally" support getting rid of the app.
But he also noted that "we should play a role in ensuring the data is protected and used in the right way."
Meanwhile, Rep. Jake LaTurner (R-Kansas) said in a statement to Axios that "It's clear that TikTok is a worsening national security threat to the United States.
"Congress should take appropriate action to ensure the data of 150 million Americans is protected and out of the hands of our nation's biggest foreign adversary—the Chinese Communist Party," he added.
While Rep. Jake Auchincloss (D-Mass.) has not come out in support of a full ban, he's said "it needs to be investigated," per his office, and that he's "very concerned about the effects on kids' emotional and cogitative development."
When asked if he would allow his own kids to use the app, Auchincloss said, "I would fight it with every ounce of my effort but honestly I'd probably lose. That's why Congress needs to act."
Rep. Anna Paulina Luna (R-Fl.) highlighted the difference between the Senate's RESTRICT Act and the House's No TikTok on U.S. Devices Act, saying there's a lot of confusion.
She called the RESTRICT ACT "draconian" and said it "has some serious free speech issues, would control Americans, and has been labeled as the digital Patriot Act for good reason."
But she co-sponsored the House bill, which bans TikTok on all government devices in the U.S.
"I wonder if the CCP would allow an American-owned app to show hours of twerking and Tide Pod eating challenges to their children?" Luna said in a tweet.
Go deeper