These media brands among those rejecting $1,000-a-month Twitter checkmark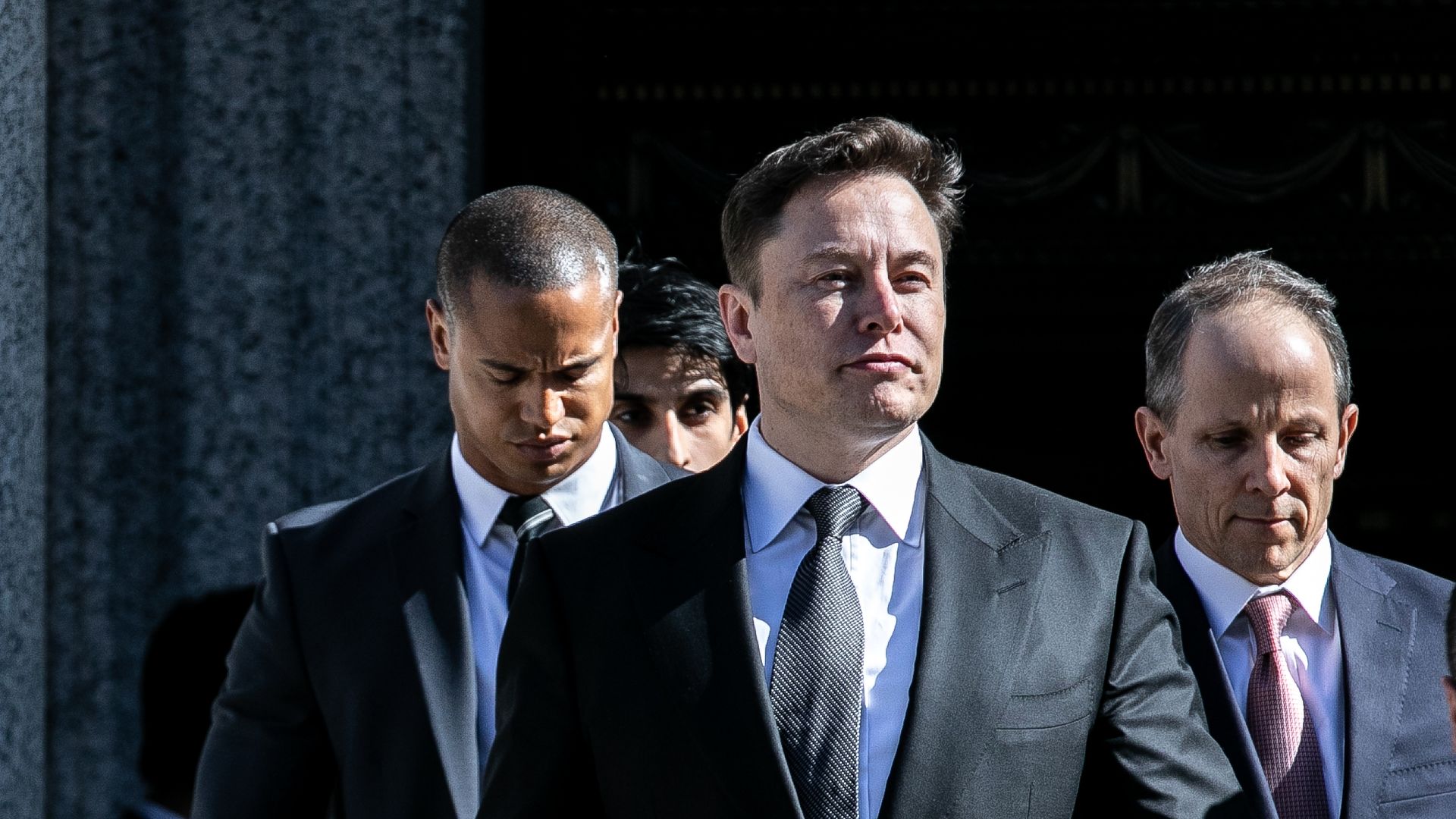 Twitter accounts ranging from the White House to the New York Times are refusing to pay $1,000 a month to retain the platform's verification checkmark as Elon Musk rolls out a rash of impulsive policy changes.
Why it matters: Twitter's checkmark had served as a form of verification to confirm the identities of accounts including news outlets, politicians and celebrities. It's unclear what the landscape will look like under Twitter's new checkmark system, which will not as easily differentiate between credible and fake users.
Driving the news: The company has unveiled a program charging businesses and organizations a baseline of $1,000 per month to stay verified on the platform — gold badges for brands and companies, gray for governments.
The package would also allow businesses to verify affiliated accounts, including individuals, for $50 per month per affiliate.
Citing an internal document, the New York Times reported Thursday that Twitter will waive the fee for its 500 largest advertising clients and the 10,000 most-followed brands, companies and organizations.
The move comes as Twitter begins to remove checkmarks from accounts not subscribed to Twitter Blue, a separate $8-per-month checkmark system for individuals.
Yes, but: Several organizations have already made it clear they have no plans to pay for the checkmark.
The White House
"It is our understanding that Twitter Blue does not provide person-level verification as a service," White House director of digital strategy Rob Flaherty told staffers in a Friday email obtained by Axios' Sara Fischer.
"Twitter's enterprise service, Verification for Organization, does appear to provide organization-association verification. There are ongoing trials for the program that we are monitoring, but we will not enroll in it."
New York Times
"We aren't planning to pay the monthly fee for check mark status for our institutional Twitter accounts," spokesperson Charlie Stadtlander said in a statement.
"We also will not reimburse reporters for Twitter Blue for personal accounts, except in rare instances where this status would be essential for reporting purposes."
Washington Post
Spokesperson Jennifer Lee said the Post will not pay for a checkmark "as an institution or on behalf of our journalists."
"It's evident that verified checkmarks no longer represent authority and expertise. As of now, nothing will change in terms of our use of the platform from our brand accounts."
POLITICO
"In the future, a checkmark ... will simply mean you are paying for benefits such as longer tweets and fewer ads," Anita Kumar, senior editor of standards and ethics, wrote to staff on Thursday in an internal note shared with Axios.
"POLITICO will not pay for you to subscribe to Twitter Blue. You may, of course, enroll at your own expense."
Insider
"Insider is not planning on paying for Twitter Blue service as a news organization or on behalf of our journalists," spokesperson Mario Ruiz said in a statement.
"The value of a Blue checkmark was that it said the person was who they said they are. Now a Blue checkmark just says they were a Twitter Blue subscriber. That doesn't help Twitter users or our readers."
BuzzFeed
Spokesperson Lizzie Grams told Axios that BuzzFeed will not be paying extra for checkmarks.
"As a company, we do not think it's a wise use of resources to pay for individuals to retain a blue checkmark that is no different from anyone else's — an amateur medical expert, Elon stan, or otherwise — who is simply willing to pay the fee for a blue check," editor-in-chief Karolina Waclawiak said in a memo to staff Thursday.
Los Angeles Times
Managing Editor Sara Yasin wrote in a memo to newsroom staff last Thursday that the Times will not be paying for Twitter Blue subscriptions or verification of the organization's own accounts, according to a copy shared with Axios.
"It's still unclear if there's actual value in doing so, beyond identifying all of us as L.A. Times staffers," Yasin said. Verification "no longer establishes authority or credibility ... [W]hile Twitter remains an important tool for newsgathering, it is not as reliable as it once was."
Worth noting: A November survey of 300 marketing and advertising professionals found that 53% said they were unlikely to pay $8 a month for verification on Twitter.
Go deeper: Twitter has lost 63% of its value since Musk's acquisition
Editor's note: This story has been updated to include additional statements.
Go deeper