Fidelity again marks down its Twitter shares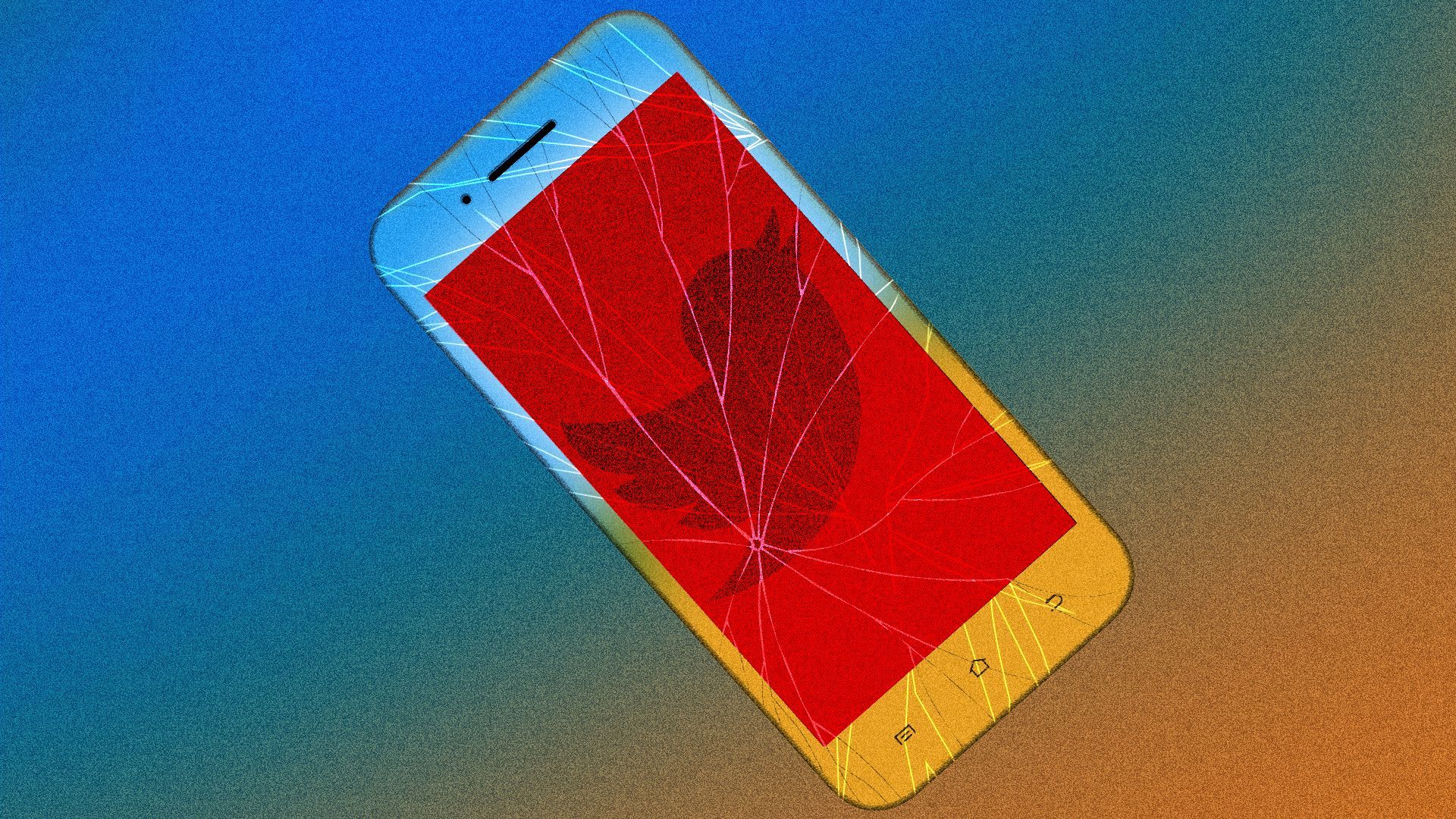 Fidelity today disclosed that it marked down the value of its Twitter shares by 7.9% during the month of February, or a total of 63.46% since Elon Musk's $44 billion acquisition closed last October.
Why it matters: One of the largest tech buyouts of all time continues to depreciate, according to a firm that helped to finance it.
By the numbers: Fidelity slashed the carrying value of its Twitter shares by 56% at the end of November 2022, and then by another 9.6% one month later. It kept the shares steady during January, before again reaching for its red pen.
Musk's takeover included $33.5 billion in equity plus $13 billion in debt, with the extra to cover closing and associated costs.
Applying the Fidelity markdown to the applicable equity, and keeping the debt/liability value stable, Twitter's enterprise value would have been around $24.3 billion at the end of February.
That's more generous than Musk's own view, or perhaps just reflecting the monthly lag, as he reportedly told Twitter employees that the company is now worth $20 billion.
The bottom line: Fidelity isn't necessarily privy to nonpublic information in making its determinations. Instead, it may be incorporating public market comps like Snap, which lost 66.1% of its market cap since April 25, 2022 (the day Musk signed his Twitter deal). Worth noting, however, that Snap's share price fell only 2.1% during February.
Go deeper