Opening Day sets off baseball's season of change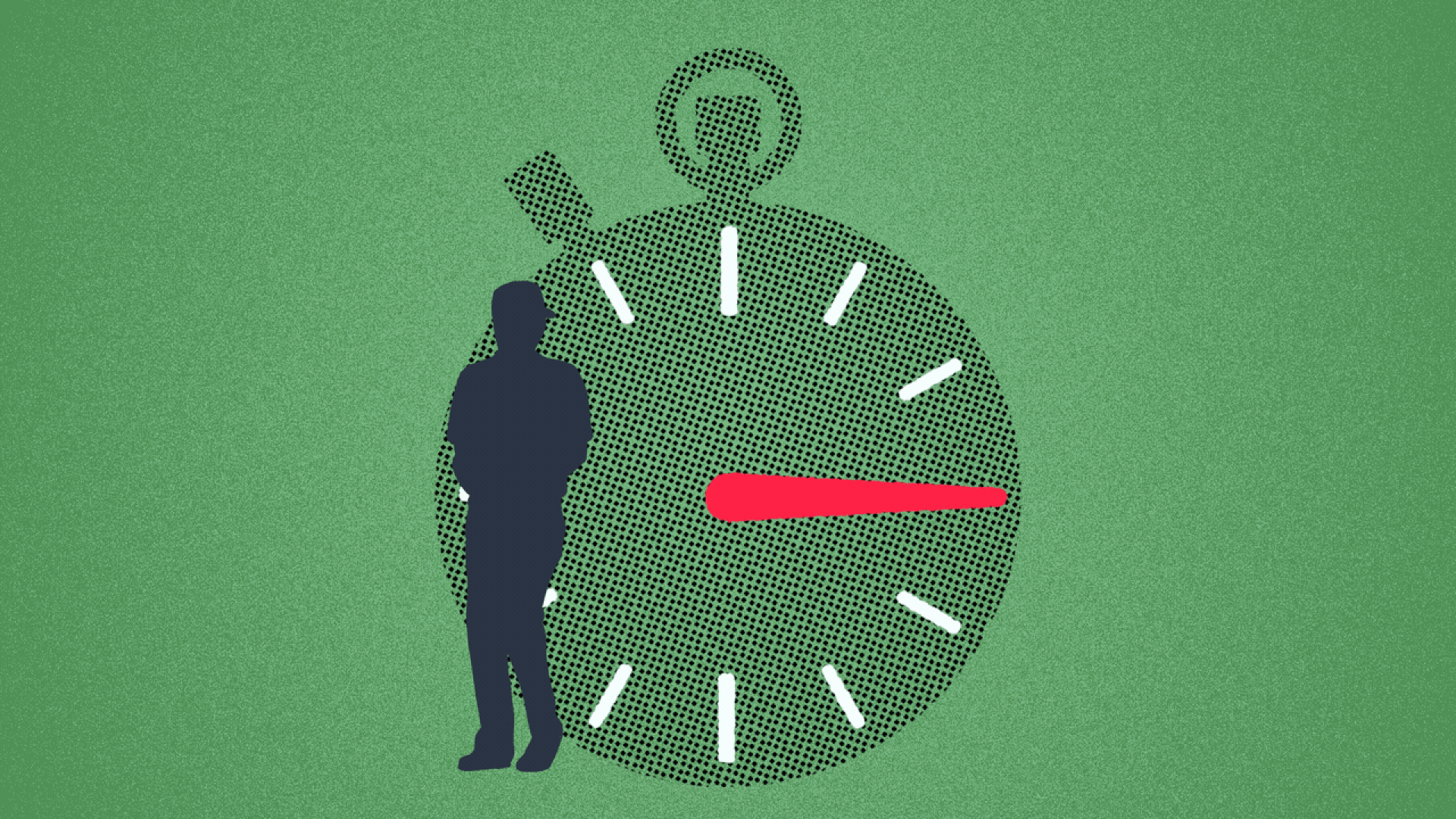 Opening Day is here at last, and fans and players alike are about to experience a season unlike any before.
What to watch: Major League Baseball implemented four major rule changes this offseason in an effort to decrease the length of games and increase the action.
Pitch clock: There will be a 30-second timer between batters and 15 or 20 seconds between pitches depending on whether the bases are empty.
Shift restrictions: In an attempt to increase the batting average on balls in play, defenses must have a minimum of four players on the infield dirt, with at least two on either side of second base.
Limited pickoffs: Pitchers may only disengage from the rubber twice per at-bat with a man on base. If they try a third time and the pickoff is unsuccessful, the runner advances a base.
Bigger bases: 15-inch bases have been replaced with 18-inch bases, reducing the distance between first and second (and second and third) by 4.5 inches to promote more steals.
By the numbers: 40 years ago, the average nine-inning MLB game lasted just 2 hours, 36 minutes. But it has crossed the 3-hour mark in eight of the last nine seasons, reaching a peak of 3 hours, 10 minutes in 2021.
The pitch clock has already shown its efficacy in reversing that trend — first in the minor leagues and then during spring training.
Games took 2 hours, 35 minutes this spring, which was 26 minutes shorter than last year's average.
State of play: The analytics movement has transformed pro sports. But while it's led to more excitement in, say, football (more passing and less punting), it has robbed baseball of the action that used to be a hallmark of the game.
Steals disappeared (50-year low in 2021 at 0.46 per game) because it wasn't worth running into an out on the bases when the launch-angle revolution meant the next batter was likelier than ever to hit a homer.
Hits were taken away by eerily well-positioned defenders who became the bane of many lefties' existence. Thanks in part to the shift (now banned), last year's MLB batting average (.243) was the lowest since 1968.
What they're saying: MLB hopes these new rules will "free up the players to put on a show," as actor Bryan Cranston says in one of MLB's new promo spots.
"This is the game we all want to see. Get the ball, pitch the ball. Keep the defense on their toes. Field like Ozzie [Smith], run like Rickey [Henderson]. So get that shift outta here. Free up the players to put on a show. It's the best game in the world; now, it's even better."
— Bryan Cranston
The big picture: While these on-field changes will alter the flow of games, one major off-field change will alter the standings.
For the first time since interleague play began in 1997, the schedule will be balanced, meaning all 30 teams will play each other at least once.
As a result, teams will play 46 interleague games (up from 20) and 52 division games (down from 76). This is welcome news for teams in stacked divisions like the American League East.
Go deeper