The case for a pitch clock in the MLB
Baseball is special for many reasons, but you'd be hard-pressed to find someone who includes pace of play among those positive differentiators.
The state of play: Nine-inning games are lasting a record three hours, nine minutes this season, the third straight year the record will be been broken despite MLB's concerted effort to reverse the trend.
The big picture: Improving pace of play has been one of Rob Manfred's primary goals since becoming commissioner in 2015. Efforts these past six years have included:
Prohibiting batters from stepping out of the box.
Implementing a between-innings timer.
Limiting mound visits and warmup pitches.
Instituting a three-batter minimum for relievers.
Speeding up the process of manager's challenges.
Of note: In 2020, MLB also introduced seven-inning doubleheaders and an extra-inning "ghost runner" rule. Both shorten games, but neither improves the actual pace of play.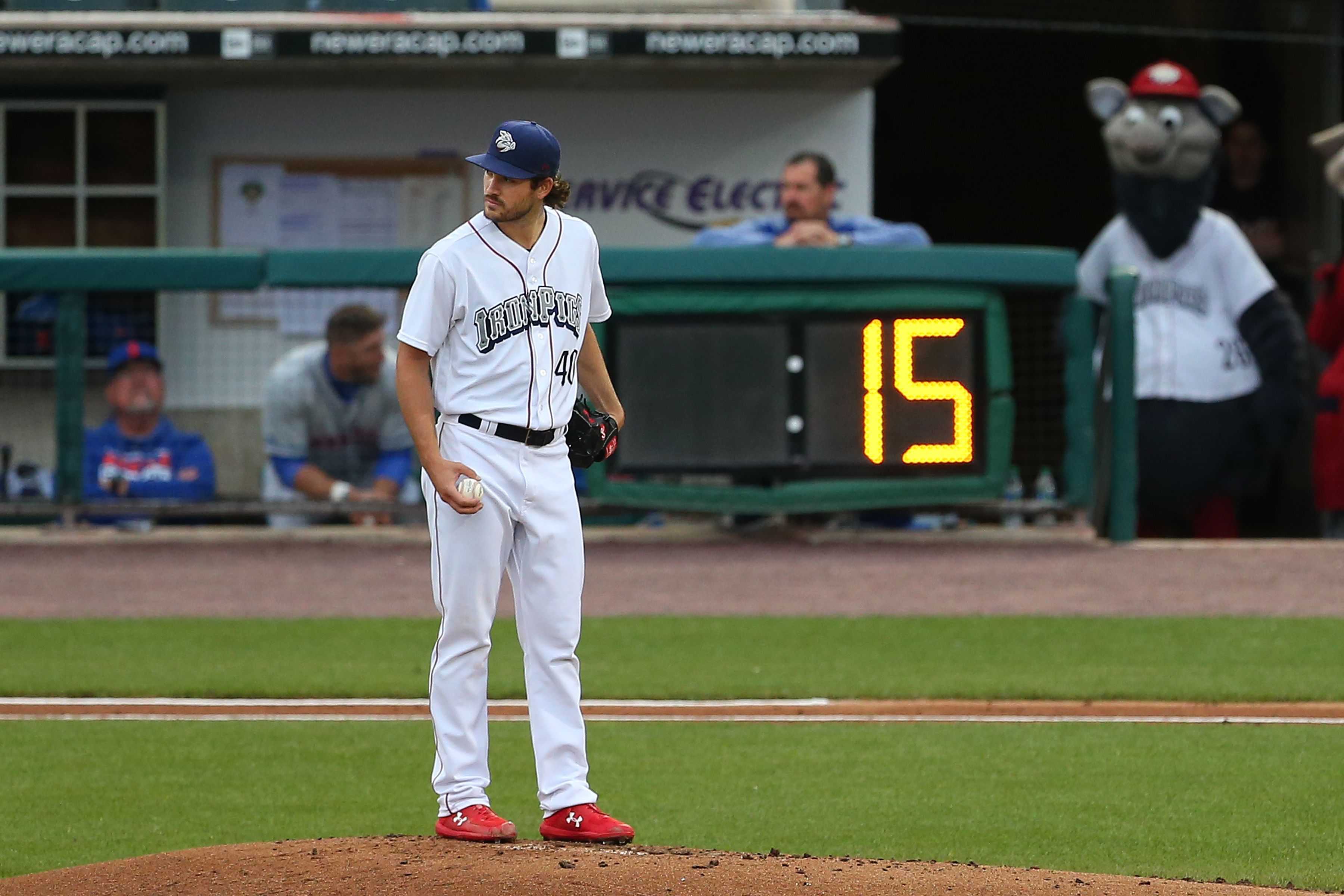 A possible solution: With games getting longer, not shorter, further experimentation is likely coming to MLB. One option that's showing promise in the minors? A pitch clock.
The intrigue: Since implementing a 15-second pitch clock in June, Low-A West, a minor league four levels below MLB, has seen its average game decrease by 21 minutes.
Even better: Runs and homers are up, while walks and strikeouts are down — perhaps because players stay in better rhythm when they're not constantly stepping off the rubber or adjusting batting gloves.
What they're saying: "At first, I'd say I was skeptical," Low-A manager and former big leaguer Rico Brogna told The Athletic (subscription). "But I have been shocked ... it has been a really, really good addition."
"This is the most exciting development that I've seen ... as far as having a positive impact on the game of baseball," added MLB SVP of on-field operations and 19-year veteran Raúl Ibañez.
Go deeper