Men in Blazers looks to double podcast slate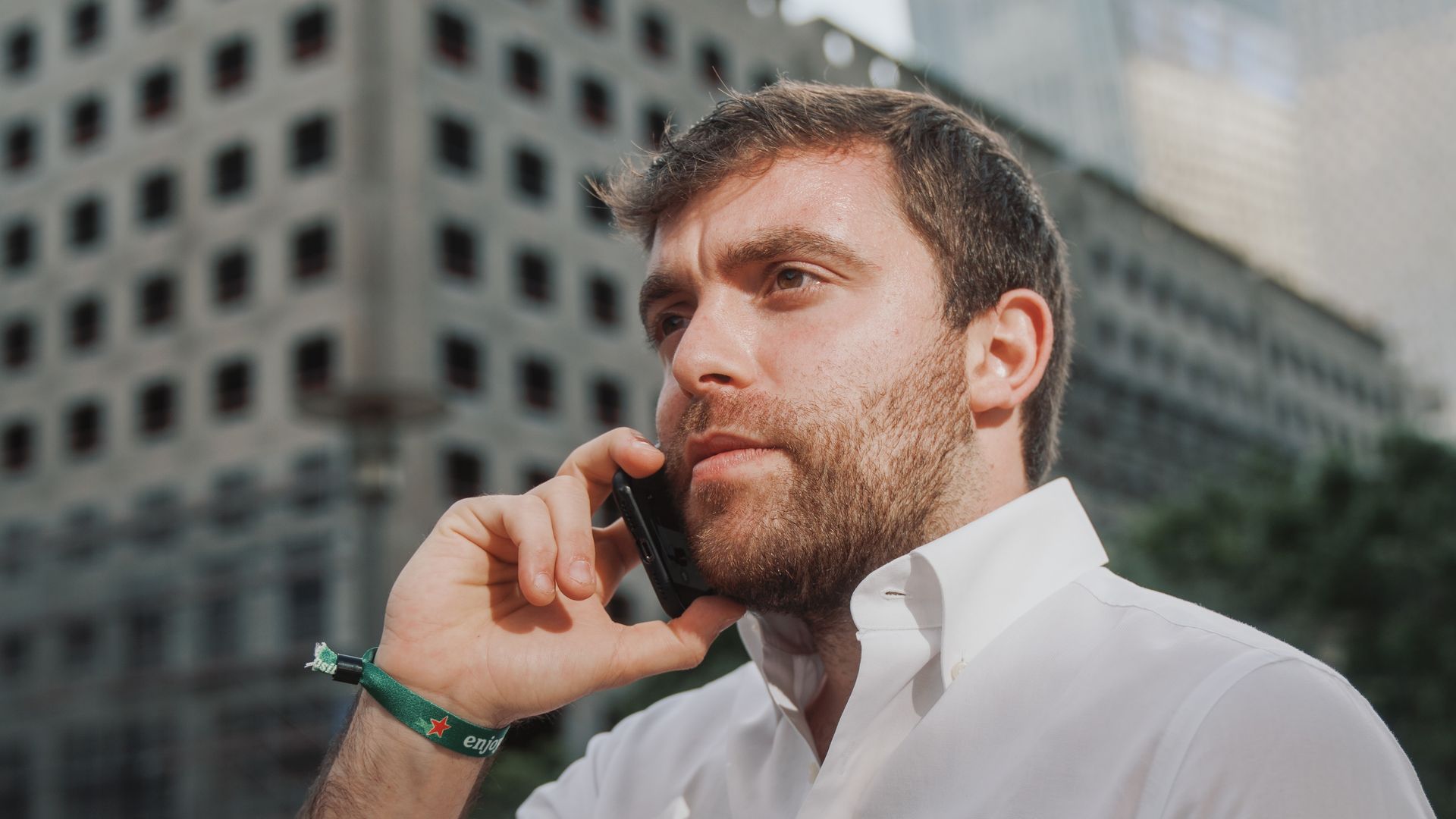 Men in Blazers, the sports media company born out of the viral soccer podcast with the same name, is bringing on Fabrizio Romano — one of the most popular sportscasters in the world — to host a new podcast for its network.
Why it matters: The new show is a part of a global expansion of Men in Blazers' media business.
Men in Blazers, which has roughly a dozen podcasts in its slate, is hoping to double that figure in the next two years, the company's co-founder Roger Bennett told Axios.
Catch up quick: The Men in Blazers podcast launched in the U.S. in 2010. It was started by Bennett and Michael Davies, both British media personalities and soccer fanatics, who saw an opportunity to build a loyal audience of soccer fans in North America.
The podcast was originally distributed through ESPN's network. The pair moved over to NBC Sports in 2014 and launched a TV show called "Men in Blazers."
The company, which has the same name as its flagship podcast, has since expanded to include books, merchandise, live touring and more.
Driving the news: Beginning this week, Italian soccer journalist Fabrizio Romano will host a new, biweekly podcast called "Here we go" that will be a part of Men in Blazer's broader podcast network, Bennett told Axios.
With over 40 million social media followers, Romano is considered one of the most popular sports journalists in the world.
He will also team up with Bennett to host a monthly podcast on Amazon, where fans can ask him questions about trades, player insights, and more.
Between the lines: In addition to hiring Romano, Men in Blazers has also launched a new weekly show called "Vamos" with former American professional soccer player Herc Gomez about Mexican soccer leagues. The show will become biweekly in June.
Be smart: Men in Blazers, which a spokesperson says it is profitable and boasts annual revenues in the "mid to high seven figures," is self-funded and doesn't have any outside investors.
It makes most of its money from branded content deals with companies including Budweiser, Coca-Cola and Volkswagen, among others, Bennett said. Many of those deals feature product placements within the company's videos.
The company also has a co-production deal with Twitch, the Amazon-owned live-streaming video platform, which gives Men in Blazers ample inventory to sell sponsorships to brands around their live coverage of major soccer events.
The big picture: Soccer is one of the fastest-growing sports in the U.S. Men in Blazers is trying to capitalize on the momentum behind the U.S. Women's National team and the World Cup coming to North America in 2026.
"The brands are now pouring in because because they all know that the World Cup in 2026 is going to be the Super Bowl on steroids," Bennett said.
What to watch: As the media landscape becomes more fragmented, more sports content companies are launching as networks for independent talent, as opposed to giant, consolidated newsrooms.
These networks, such as Men in Blazers, Colin Cowherd's "The Volume," Bill Simmons' "The Ringer" and others, offer platforms for journalists, analysts and sports stars. They typically center around podcasts, but often expand into other genres, such as video, social media and books.
Go deeper