Turkey clears the way for Finland to join NATO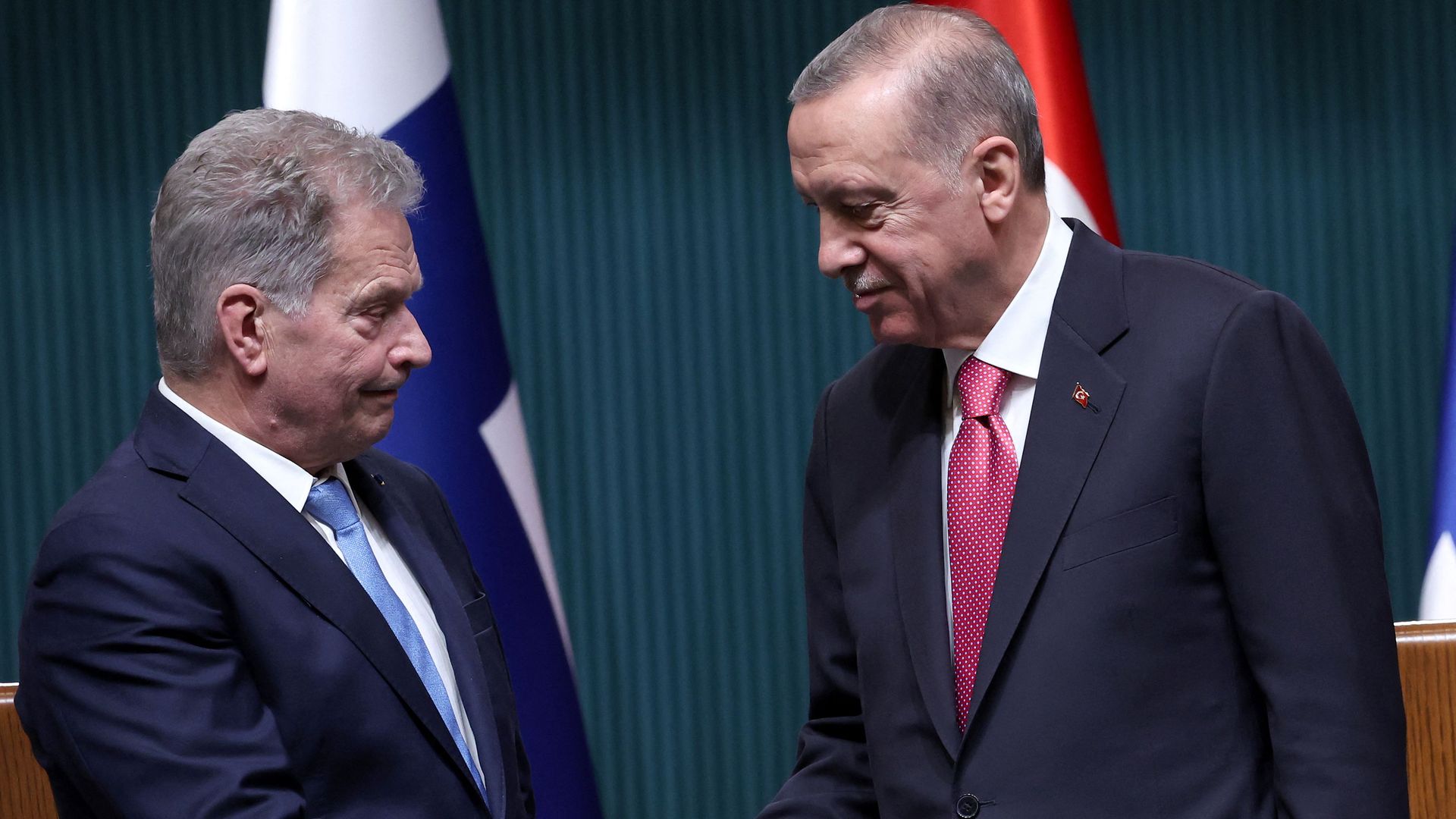 Turkey's parliament on Thursday approved Finland's NATO membership, clearing the way for the Nordic country to join the alliance.
Why it matters: Finland's NATO membership, once official, will more than double the length of the alliance's borders with Russia — dramatically changing the security landscape in Europe.
While Finland has been one of NATO's closest partners, its membership will represent a major military shift for Helsinki as it abandons decades of official nonalignment, Axios' Erin Doherty writes.
The big picture: Russia's invasion of Ukraine last year prompted Finland, along with its neighbor Sweden, to formally apply for NATO membership in May.
"What we see now, Europe, the world, is more divided," Finland's President Sauli Niinistö told CNN at the time.
"There's not very much room for nonaligned in between," he added, saying that the invasion showed that Moscow does not respect officially non-aligned countries.
Russian President Vladimir Putin, who had vowed to stop NATO's eastward expansion, warned Finland and Sweden against joining the alliance, saying it would be a "mistake."
The two Nordic neighbors had hoped to become NATO members "hand in hand," but Turkey and Hungary have held up the process for Sweden. All 30 current NATO members must approve an application for membership.
What's next: Before Finland's membership becomes official, there will be an exchange of letters, after which Helsinki's accession documents must be formally filed at the U.S. State Department, which serves as the alliance's depositary, per NATO's 1949 founding treaty.
Go deeper