New data: America's Sun Belt shift continues as COVID eases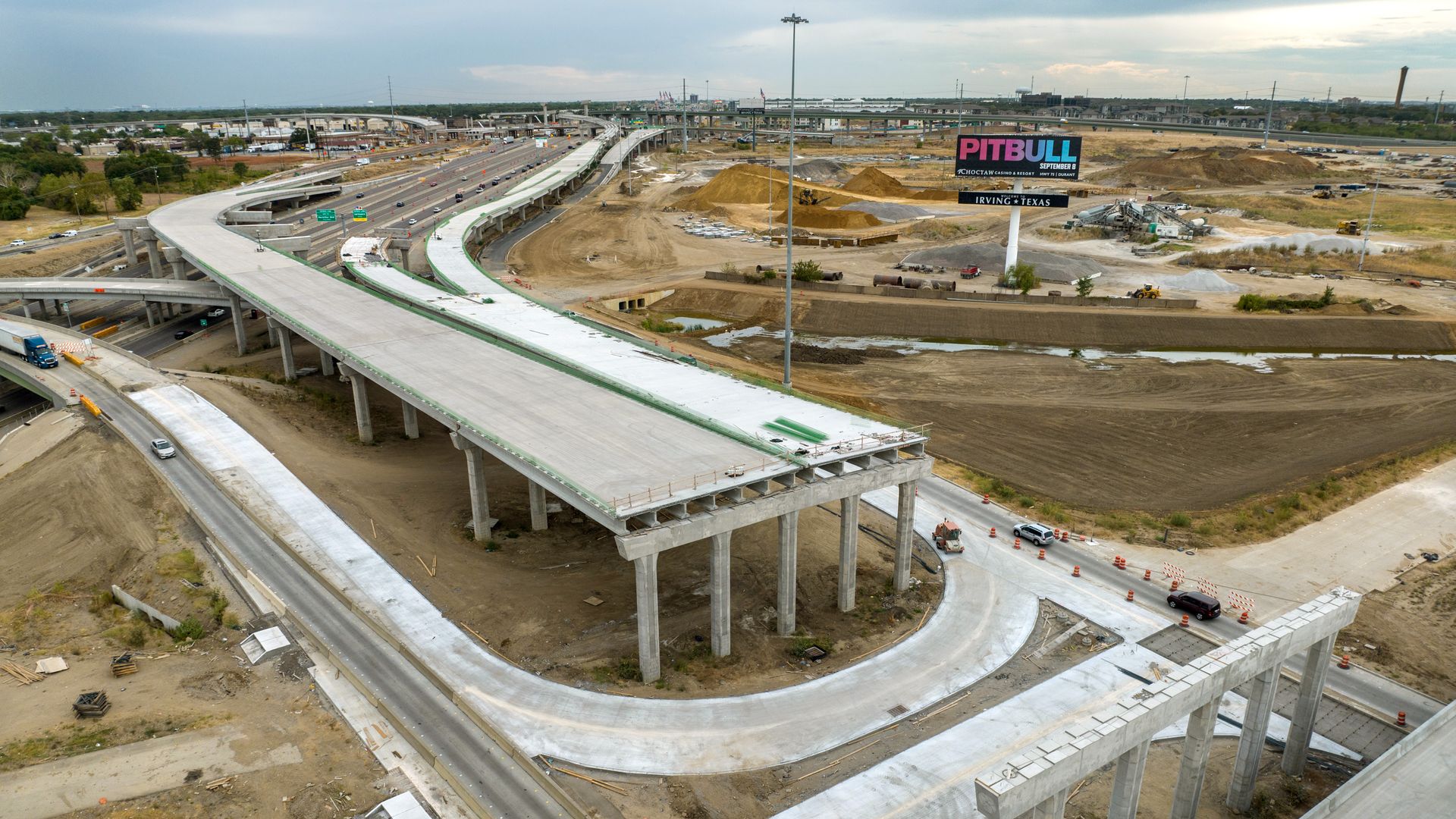 Texas was home to six of the top 10 largest-growing counties in 2022, according to Census Bureau data out this morning.
Why it matters: America's shift in money, people and power to the Sun Belt — propelled by COVID — is continuing even as the pandemic eases.
Driving the news: The largest gainer was Maricopa County, Ariz. (Phoenix). The other three entries on the top 10 growth counties list (numerically, as opposed to percentage growth) were in Florida — Polk, Lee and Hillsborough counties.
After the Phoenix area, the second-biggest gainer was Harris County, Texas — home of Houston.
Collin County, Texas, a northern suburb of Dallas, ranked third in numeric population rise between July 2021 and July 2022.
The two largest counties in numeric decline were L.A. County and Cook County, Ill., where the county seat is Chicago.
But those also remain the most populous U.S. counties, followed by Harris County, Texas (Houston).
Two megatrends, from a Wall Street Journal analysis of the data:
"Big cities lost fewer residents last year as more immigrants moved in." (This was evident in Manhattan, Seattle, Dallas and two South Florida counties, Miami-Dade and Broward.)
"The suburbs of big cities and small and medium-size metropolitan areas continued to claim most of the country's growth."
Fun fact: Manhattan, which had a population decline of 98,505 in 2021, rebounded by 17,472 in the year ending July 2021.
Go deeper: See a U.S. map: Percentage change in county population, '21 to '22
Go deeper