California takes aim at Big Oil with new price gouging law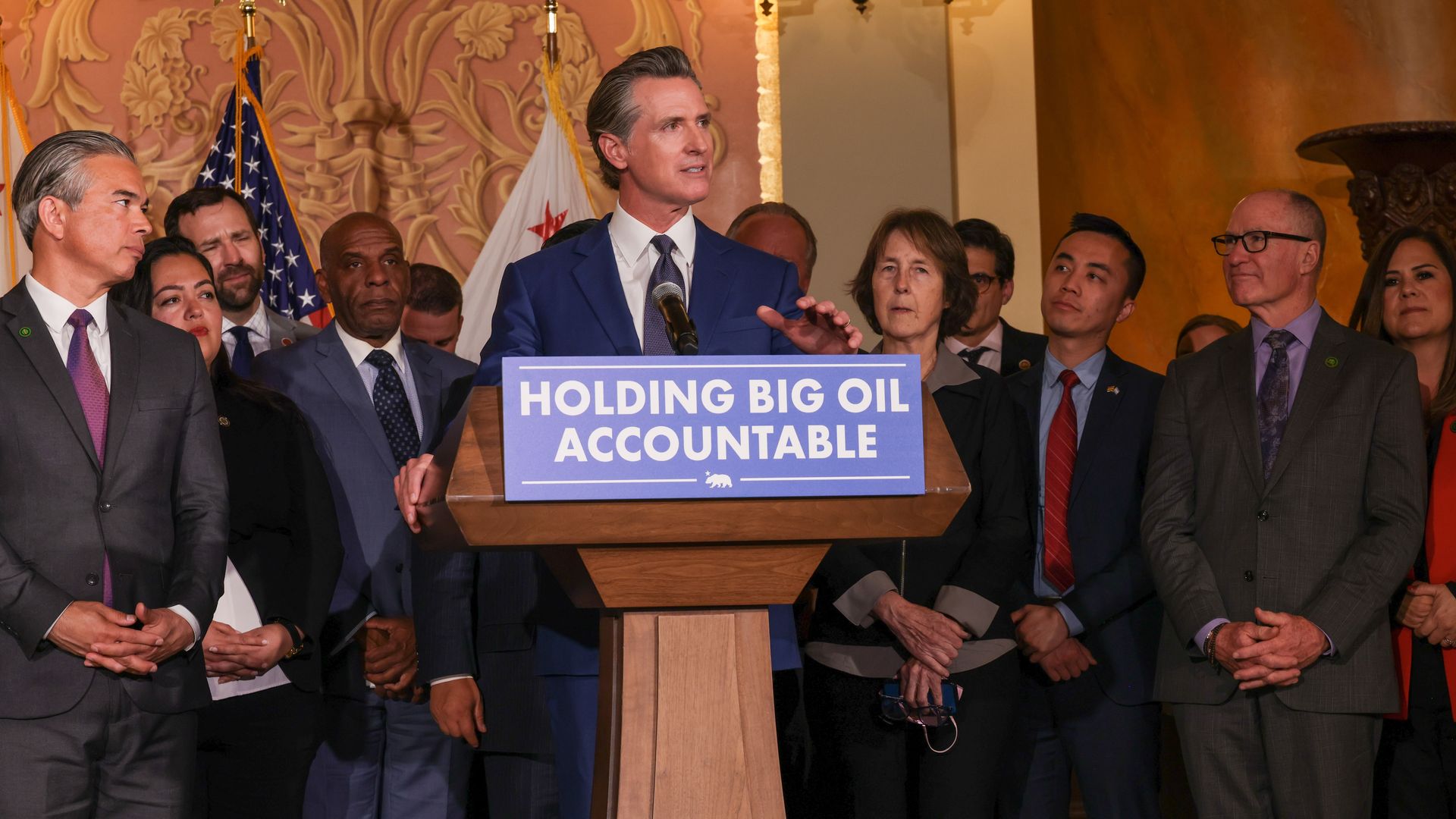 California Gov. Gavin Newsom (D) signed legislation Tuesday that's designed to stop gasoline price gouging, which his office hailed as "the strongest state-level oversight and accountability measures on Big Oil in the nation."
The big picture: The bill that passed in the state Assembly on Monday comes months after Newsom signed sweeping legislation to combat climate change that included new reporting requirements for oil refiners and measures to protect neighborhoods and schools from oil drilling.
Details: This latest legislation would create "a dedicated, day-in and day-out, independent watchdog to root out price gouging by oil companies and authorizes the California Energy Commission (CEC) to create a penalty to hold the industry accountable," according to a statement from the California governor's office.
Of note: Assemblymember Jasmeet Bains, whose district includes the oil-producing area Kern County, was the only Democrat to vote against the measure to cap oil companies' profits, per AP.
What they're saying: "We proved we can actually beat big oil," Newsom said during a signing ceremony at the state Capitol in Sacramento.
"With this legislation, we're ending the oil industry's days of operating in the shadows. California took on Big Oil and won. We're not only protecting families, we're also loosening the vice grip Big Oil has had on our politics for the last 100 years."
The other side: Kevin Slagle, a spokesperson for the Western States Petroleum Association, the main lobbyist for the industry in Sacramento, said in a statement to Politico that "the governor has put this industry in the crosshairs" for several years.
"With a supermajority and the ability of governors to pull levers with legislators, it's a tough policy environment for us for sure," Slagle added.
What's next: The law is due to go into effect on June 26.
Go deeper