Despite rise in U.S. oil production, OPEC still steers global prices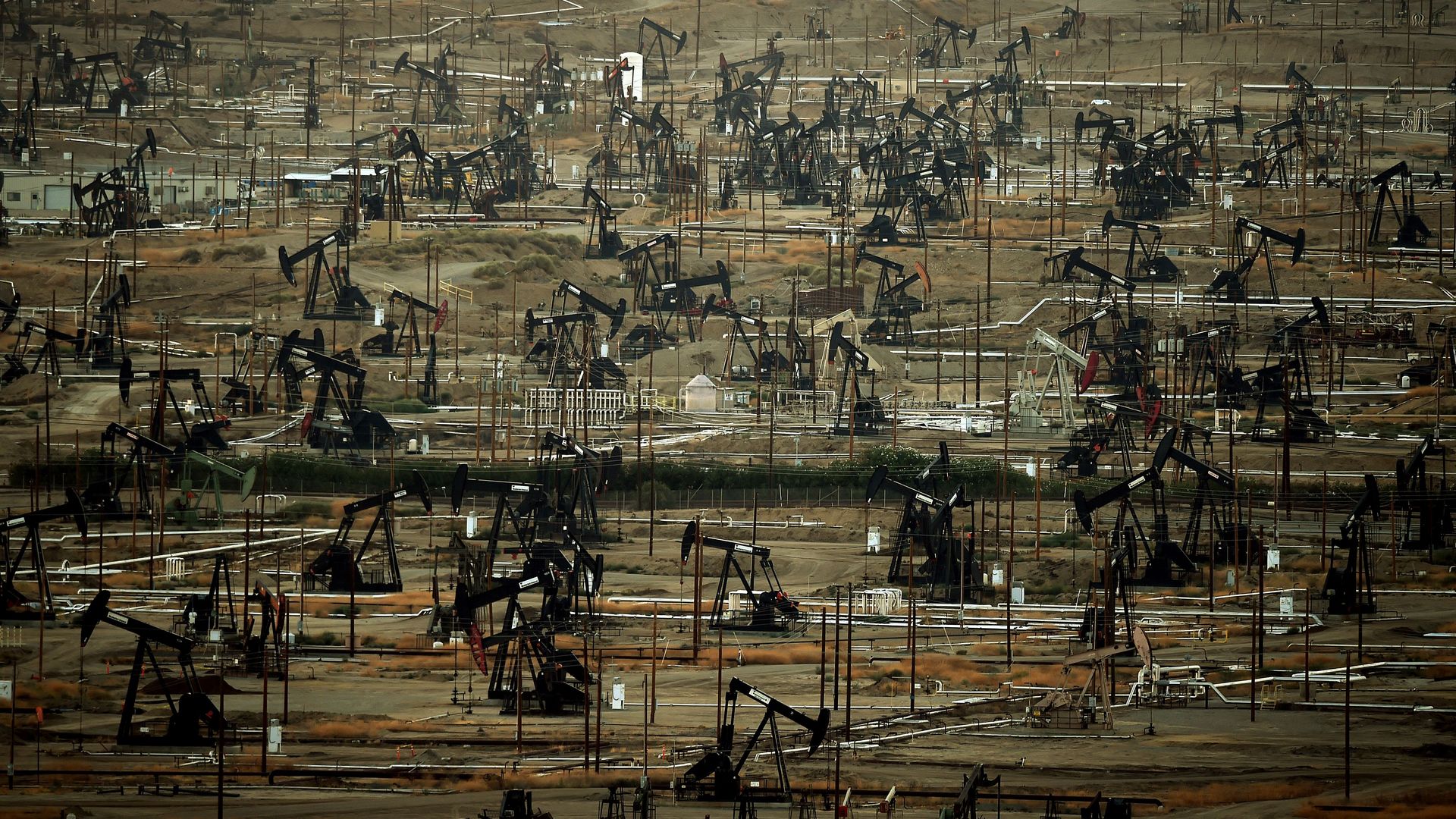 Saudi Arabia announced an oil production cut of 500,000 barrels per day on Tuesday, just weeks after Treasury Secretary Steven Mnuchin said "U.S. friends in the Middle East" would compensate for the drastic decline in Venezuelan oil production driven by U.S. sanctions.
Why it matters: Although U.S. production continues to rise, it still accounts for only 11% of global consumption, compared to OPEC's 32%. The recent supply cuts illustrate that sudden disruptions and U.S. sanctions that take oil out of the market can put OPEC, and Saudi Arabia specifically, back in charge of global oil prices.
Background: The U.S. economy is 60% less oil-intensive than it was in the 1970s, with virtually no oil used in electricity generation and limited quantities in manufacturing. Still, the transportation sector — with 350 million liquid-fuel cars on the road — has made little progress reducing its overwhelming dependence on oil-based fuels. That means Americans remain susceptible to the effects of an oil-price shock.
Yes, but: President Trump has shown a willingness to release the U.S. Strategic Petroleum Reserve, which could help drive down prices in the event of further supply reductions. This is particularly pertinent for Saudi Arabia, which shut down an oilfield after a power accident two weeks ago, and Venezuela, whose oil sector would need several years, billions of dollars and new foreign investment to return to previous production levels, even with a change in government.
What's new: Trump, together with Congress, appears to have one other card up his sleeve. Last week, the House Judiciary Committee unanimously passed a bill that would subject the assets of any oil-producing country that participates in an OPEC agreement — or even individual countries with side agreements to limit oil supply — to U.S. antitrust action, including federal lawsuits to force sales of subsidiaries and compensation payments to harmed parties.
That threat alone caused Qatar to quit OPEC, and prompted its secretariat to caution members against making explicit statements about using production cuts to reach a particular price.
What to watch: While OPEC has the reins for the moment, the threat of the House bill might give Trump more leverage over the organization and its members and collaborators.
Amy Myers Jaffe is the David M. Rubenstein Senior Fellow for Energy and the Environment at the Council on Foreign Relations and director of its program on energy security and climate change.
Go deeper