Pandemic-driven health labor shortage appears over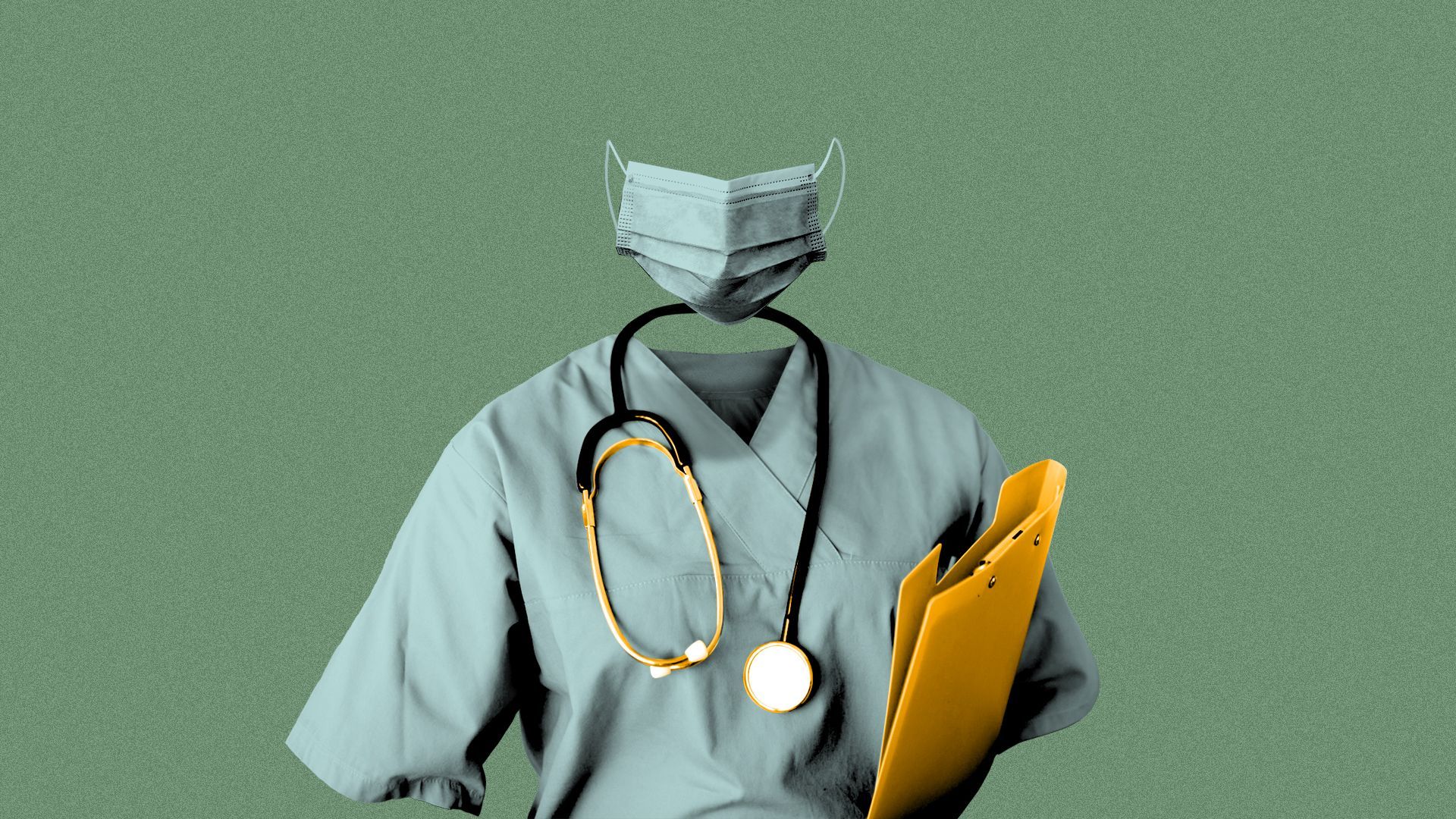 The COVID-driven labor shortage that's plagued health systems appears to be done, with new hiring reflecting a shift to more outpatient settings, according to an Altarum analysis.
Why it matters: Burnout and attrition from the pandemic created significant shortages of doctors, nurses and other health workers, hindering the return to normal and driving up medical costs by forcing health systems to rely on contract labor.
While the market has rebounded, there still are significant gaps in nursing and residential care.
What they found: Health care employment is roughly where it was in February 2020 before the pandemic, with jobs added last month consistent with a 12-month average of 49,100.
Hospital employment is close to the level of three years ago and ambulatory care employment is nearly 5.6% higher.
February health care job growth was led by hospitals, which added 19,400 jobs. Nursing and residential care facilities added 13,700 jobs and ambulatory settings added 11,100 jobs.
But Altarum found nursing and residential care employment remains more than 270,000 jobs below the level of three years ago.
Wage growth in health care also has been declining since mid-2022 and has now fallen slightly below total private sector wage growth.
Between the lines: Health care has seen a surge of growth in ambulatory care centers, where physicians perform routine procedures and discharge patients the same day.
All of the growth in registered nurse employment since 2019 occurred outside of hospitals, Dartmouth College economist Douglas Staiger told a recent Senate HELP Committee hearing. That helps explain why hospitals continue to report shortages of RNs despite robust growth of the overall RN workforce, he said.
Lawmakers in Congress are eyeing remedies like increasing training opportunities for prospective clinicians and expanding the workforce through immigration.
Go deeper