HELP wants to get serious on health care workforce shortages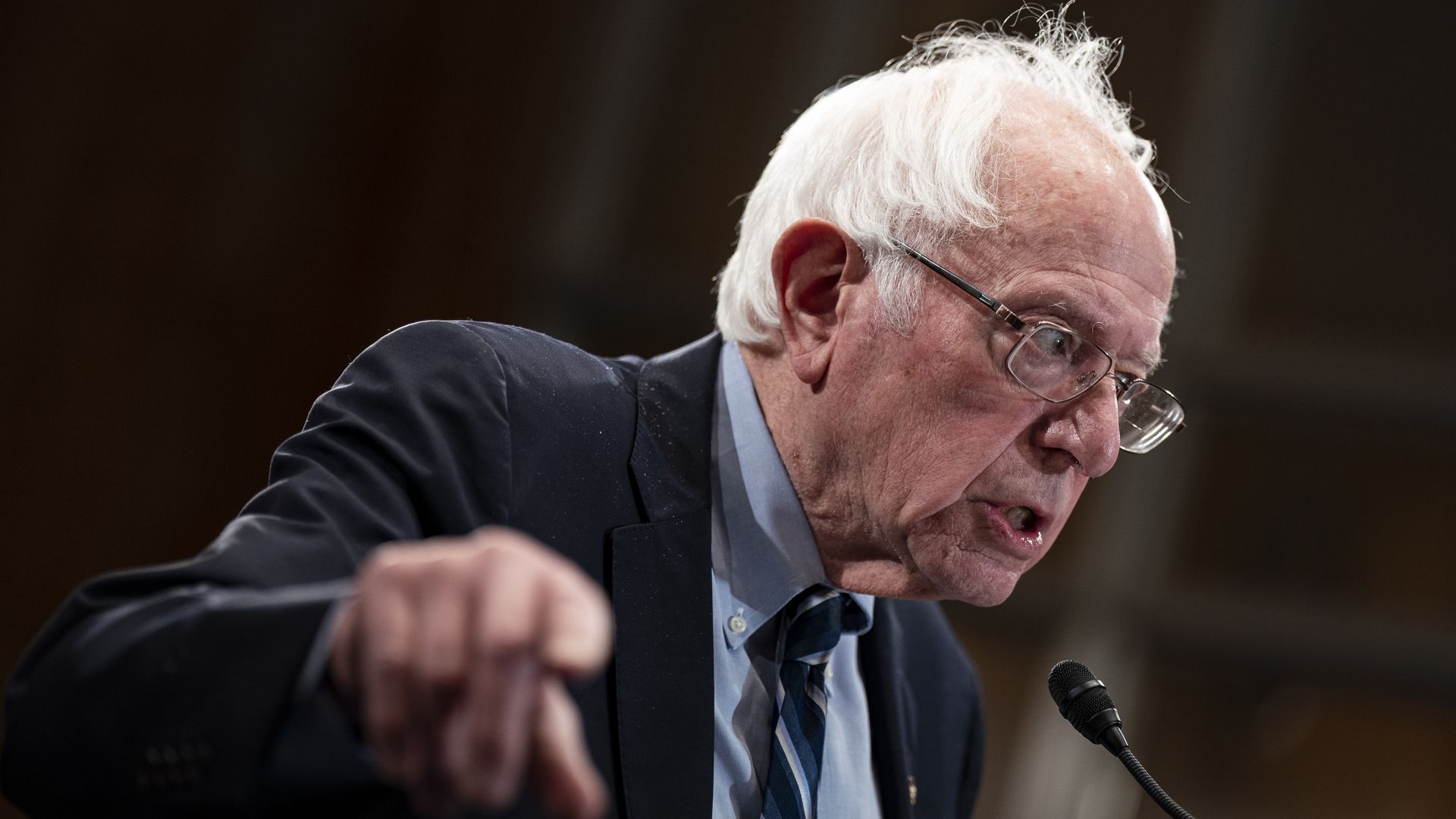 The Senate HELP Committee tossed around ideas on how to fix the health care workforce shortage during its first hearing of the 118th Congress on Thursday.
Why it matters: Watch this space closely. Committee Chair Bernie Sanders committed to producing legislation on the workforce crisis, saying he doesn't "do hearings for the sake of hearings."
State of play: This is one of few health care areas that lawmakers across the aisle are interested in tackling together.
Ranking member Bill Cassidy also told Axios he sees options for short, medium and long-term solutions to the problem, though he wants to digest the information from the hearing before jumping into action.
Rank-and-file senators are invested, too: Nearly every member of the committee asked questions during the hearing.
Here's what else you need to know from Thursday's hearing:
1) Many possible solutions touch on increasing — and funding — training opportunities for people who want to work in health care.
For example, Sanders mentioned expanding the teaching health centers program, and Sen. Roger Marshall said the committee should look into how it can support community college nursing programs.
James Hildreth, CEO of Meharry Medical College, called on lawmakers to give historically Black colleges and universities $5 billion over five years to build out their health care pipeline programs.
Yes, but: Sen. Mitt Romney said health care is already dominated by government, and increasing federal intervention in the sector won't solve its problems.
2) There's bipartisan interest in expanding the workforce through immigration.
Romney said the State Department needs to clear the backlog of interviews for medical professionals hoping to move to the United States. Sen. Tim Kaine also said immigration is important to boosting the workforce pipeline.
3) Sen. Rand Paul (still) blames vaccine mandates for worker shortages, despite data from 2021 showing that only 1% of American adults said they'd left a job because their employer required vaccinations.
Reality check: The workforce problem is a systemic issue that hangs over nearly every facet of health care. There won't be one easy fix.
One fun thing: One of the doctors testifying at the hearing, Ochsner Health's chief academic officer Leonardo Seoane, is Cassidy's former student.
Go deeper