Biden moves to limit government use of commercial spyware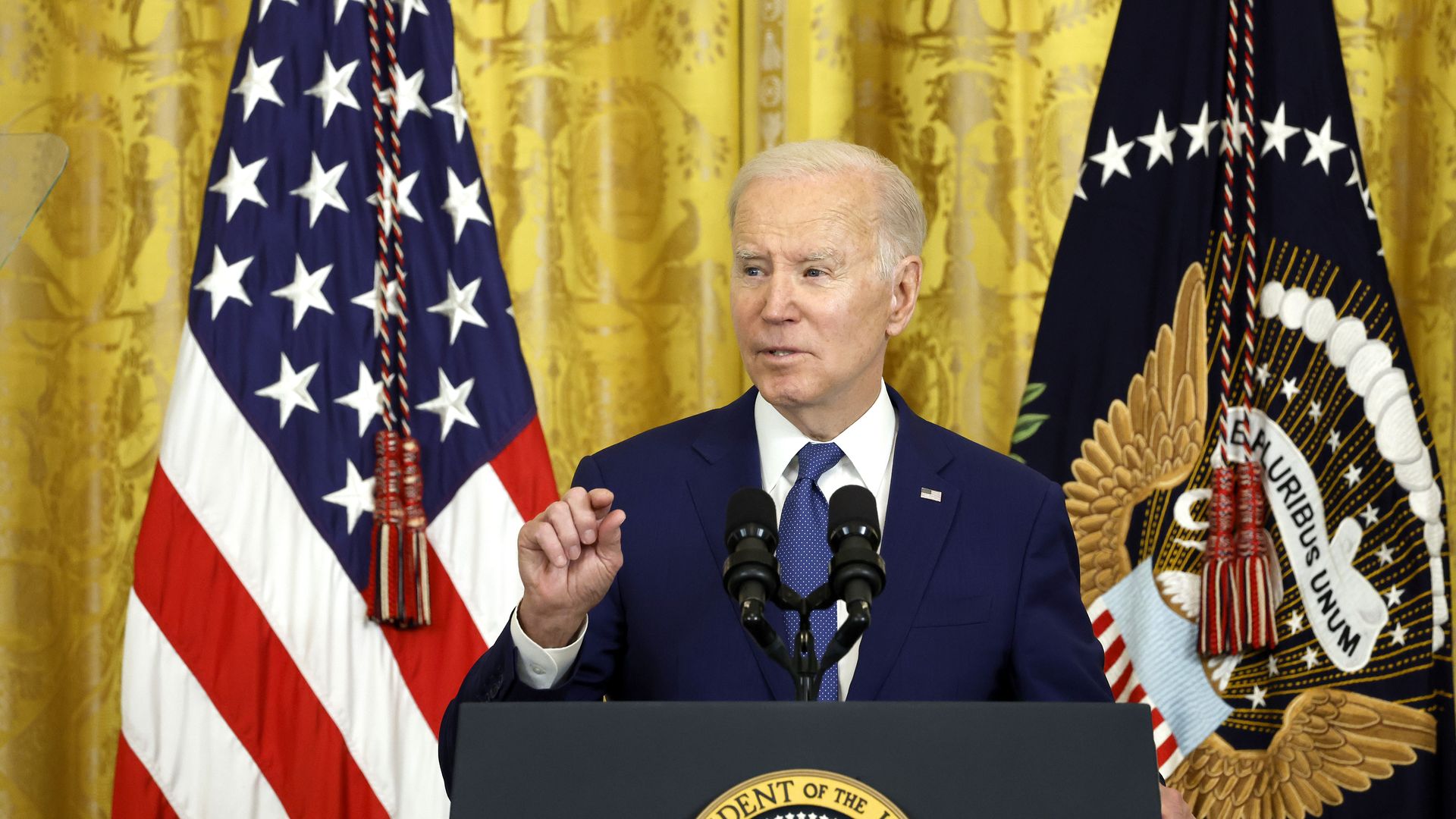 President Biden signed an executive order Monday banning U.S. government agencies and departments from using commercial spyware that could pose national security risks or be misused to imperil human rights globally.
Why it matters: The proliferation of commercial spyware in the past few years has been accompanied by "few controls and high risk of abuse," according to a White House fact sheet.
The U.S. government hadn't previously established "guardrails" to govern the use of these tools, a senior administration official told reporters.
State of play: The executive order will apply to both domestic and foreign companies.
The executive order outlines factors to help determine whether commercial spyware poses risks to U.S. national security or foreign policy interests. They include whether a foreign actor has used it against activists or to monitor a U.S. person.
The senior administration official didn't cite specific examples of commercial spyware that would be prohibited and said the public wouldn't be notified about any bans under the order.
What they're saying: The executive order is a "concrete demonstration of U.S. leadership and commitment to countering the misuse of commercial spyware and other surveillance technology," the senior administration official said, tying the announcement to the White House's Summit for Democracy this week.
The big picture: The government has identified devices associated with 50 U.S. government personnel abroad — across at least 10 countries — that have been confirmed or suspected of having been targeted by commercial spyware, the senior administration official said.
An executive order limiting the government's use of commercial spyware has long been in the works, the Washington Post reported in November.
The NSO Group's Pegasus has become one of the most well-known cases of commercial spyware.
Go deeper