Report: Spyware used to target journalists, activists and world leaders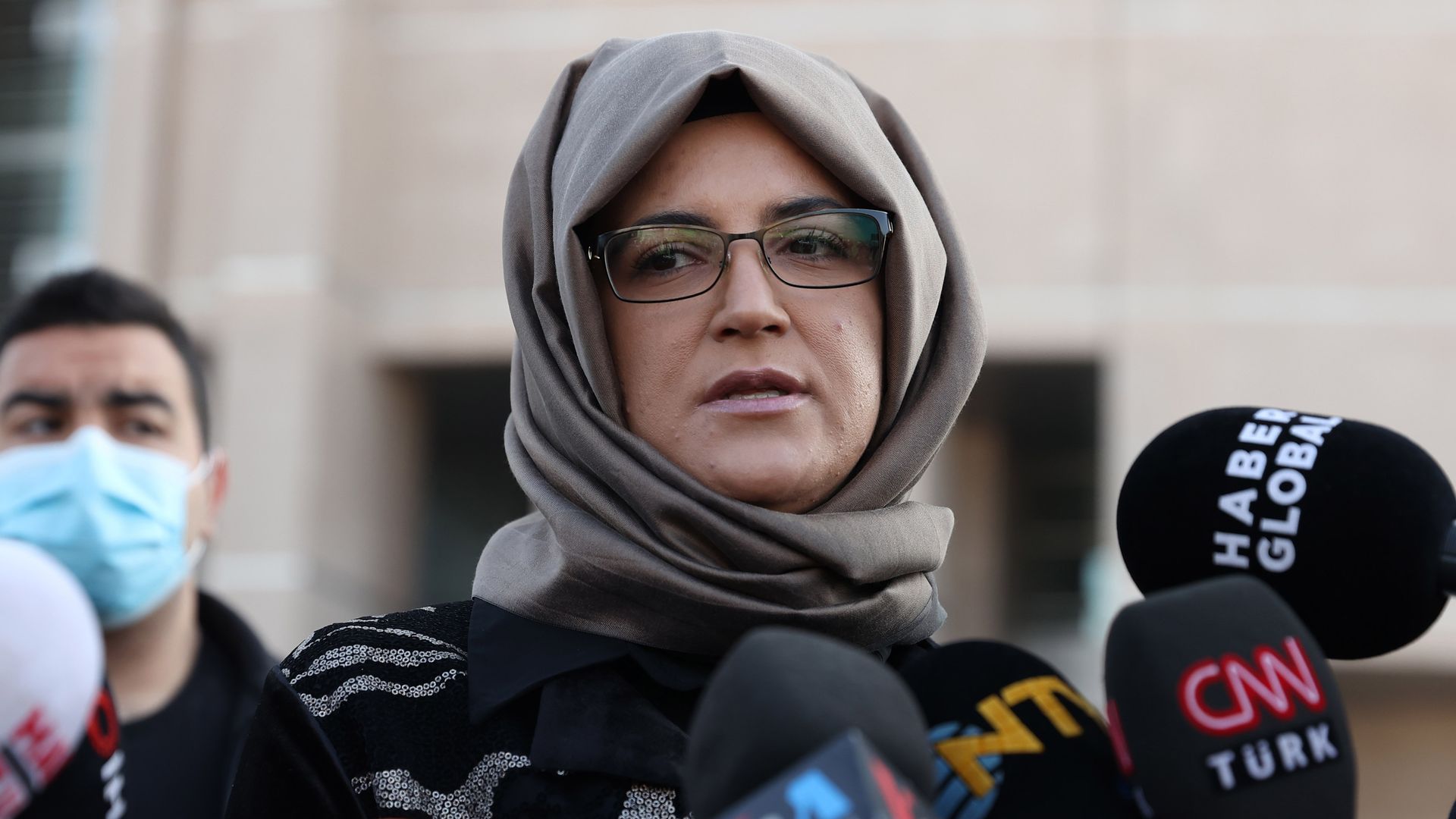 Israeli cyber intelligence firm NSO Group's hacking software has been used to spy on heads of state, journalists, activists and lawyers across the world, per an investigation by 17 news organizations and nonprofits, published Sunday.
Why it matters: Authoritarian governments and others have used this spyware "to facilitate human rights violations around the world on a massive scale," with 50,000 phone numbers of targets leaked — including the family of slain journalist Jamal Khashoggi, alleges rights group Amnesty International, which helped research the report, which NSO called "false."
Driving the news: The investigation into NSO's Pegasus software spyware, known as the Pegasus Project, was conducted by a consortium including WashPost, the Guardian and 15 other news outlets, alongside Amnesty and the Paris-based journalism nonprofit Forbidden Stories.
The list of numbers doesn't necessarily mean the phones were hacked, but the consortium determined they were potential surveillance targets. Reporters identified "more than 1,000 people spanning more than 50 countries through research and interviews on four continents," WashPost reports.
Among the targets were "at least 65 business executives, 85 human rights activists, 189 journalists, and more than 600 politicians and government officials," along with several heads of state, prime ministers and Arab royal family members, per WashPost.
Zoom in: Journalists working for major news outlets were allegedly targeted — including the Financial Times, the "Wall Street Journal, CNN, the New York Times, Al Jazeera, France 24, Radio Free Europe, Mediapart, El País, Associated Press, Le Monde, Bloomberg, Agence France-Presse, the Economist, Reuters and Voice of America," the Guardian reports.
Researcher Hatice Cengiz, fiancée of Washington Post journalist Khashoggi, allegedly had the Pegasus spyware "successfully installed" on her phone four days after his 2018 murder at the Saudi Consulate in Istanbul, Turkey, according to analysis by Amnesty International's Security Lab.
The reports did not disclose the source of the leak nor how journalists verified the material.
Of note: NSO argues that Pegasus helps solve crimes, combats terrorism and brings criminals to justice.
The group announced in 2019 a broad range of human rights protections after being accused of selling its Pegasus spyware to authoritarian governments, including the UAE, Saudi Arabia and Qatar.
What they're saying: NSO attorney Thomas Clare told WashPost the reports contained inaccuracies. Clare said the consortium had "apparently misinterpreted and mischaracterized crucial source data on which it relied."
"NSO Group has good reason to believe that this list of 'thousands of phone numbers' is not a list of numbers targeted by governments using Pegasus, but instead, may be part of a larger list of numbers that might have been used by NSO Group customers for other purposes," Clare said in a statement to WashPost.
What to watch: Amnesty said in a statement the Pegasus Project media partners would run more stories over the next week "exposing details of how world leaders, politicians, human rights activists, and journalists have been selected as potential targets of this spyware."
Go deeper