Migrants found "suffocating" inside train car, 2 killed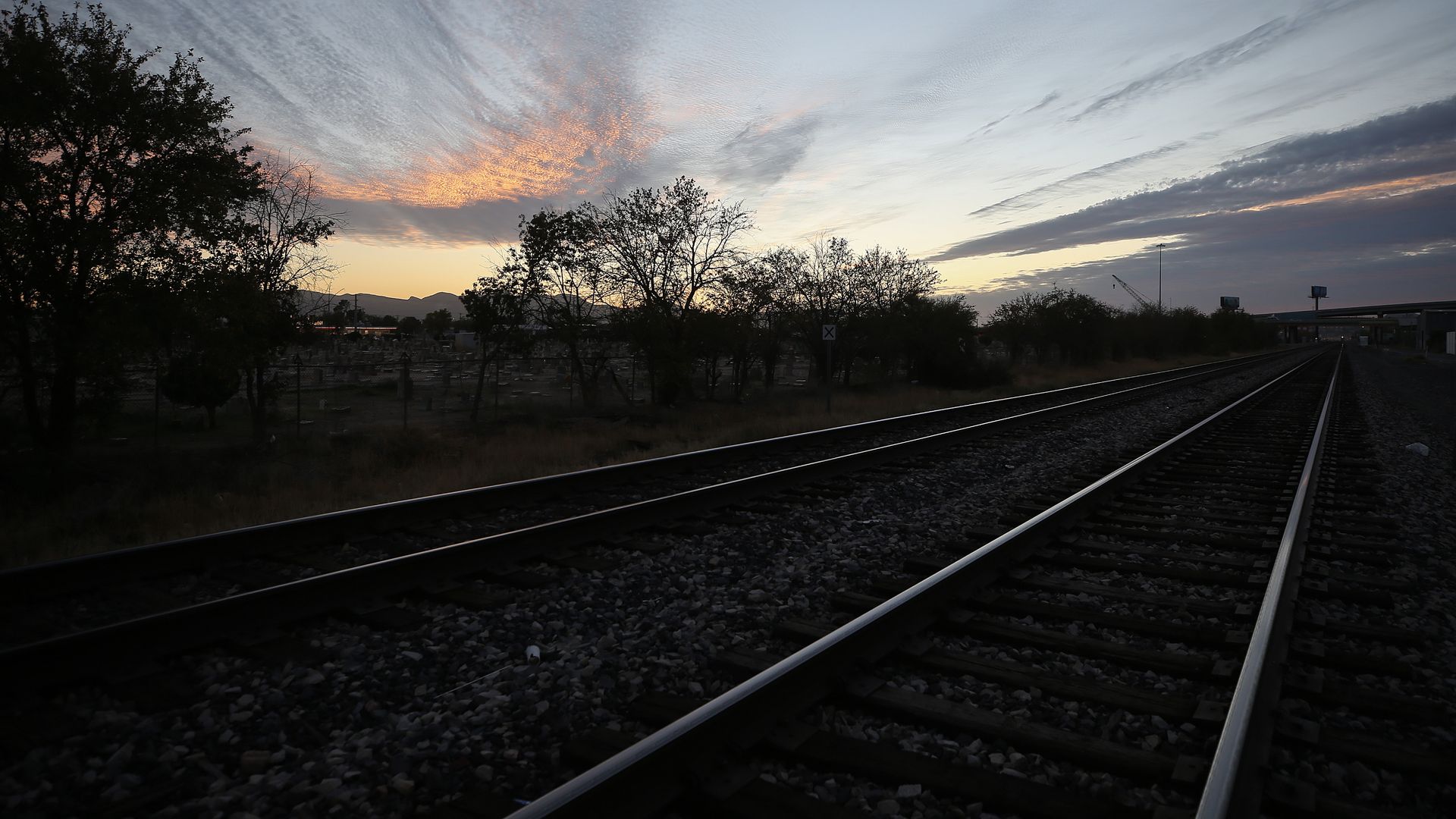 Two migrants died and at least a dozen more were injured after being trapped in a train car in Texas, police said Friday.
Driving the news: Uvalde Police said in a statement it responded to a tip on Friday afternoon about numerous undocumented immigrants "suffocating" inside of a train car. At least 10 people were hospitalized from the incident.
Border Patrol was notified of the tip and they stopped the train near Knippa, Texas, law enforcement said.
Two of the immigrants inside were pronounced dead, according to police.
Approximately 15 immigrants were in need of medical attention, police said. Five were flown to hospitals in the San Antonio area and five others were brought to nearby hospitals, officials said.
Uvalde Police said U.S. Highway 90 — which was closed "due to numerous undocumented immigrants injured inside of a train cart" — was reopened Friday night.
Zoom in: Uvalde mayor Don McLaughlin told Texas Public Radio that he learned from local officials that the train had been sitting on tracks for at least three hours in the afternoon sun.
"911 got a call — don't know if it was from a family member or one of the migrants who were locked in the shipping container," he told TPR.
McLaughlin said the medical response was massive as "there were more people than we had ambulances [currently] available in Uvalde."
"We called them in from everywhere — Kerrville, San Antonio, Hondo, and locally in Uvalde," he added.
What they're saying: "We are heartbroken to learn of yet another tragic incident of migrants taking the dangerous journey," Homeland Security Secretary Alejandro Mayorkas tweeted Friday night.
He thanked Border Patrol agents for responding to the scene.
"We will work with the Uvalde County Sheriff's Office to hold those responsible," he added. "Smugglers are callous and only care about making a profit."
Texas Gov. Greg Abbott's office did not immediately respond to Axios' request for comment.
The big picture: The bodies of over 890 migrants were found by Border Patrol during the 2022 fiscal year, a new record that arrived amid a record-setting year of arrivals at the U.S.-Mexico border.
U.S. Border Patrol recorded 557 deaths in the 2021 fiscal year.
From 2014 to 2018, almost 4,000 people died or went missing while trying to migrate into the U.S. from Mexico, according to the Associated Press.
In June 2022, at least 53 migrants were found dead inside a tractor-trailer in San Antonio, Texas, Axios reports. Two people were later charged in connection to the incident.
Five years earlier in 2017, at least 10 migrants died in a hot tractor-trailer parked behind a San Antonio Walmart.
Go deeper