"Executive guy" DeSantis laughs off question about being Trump's VP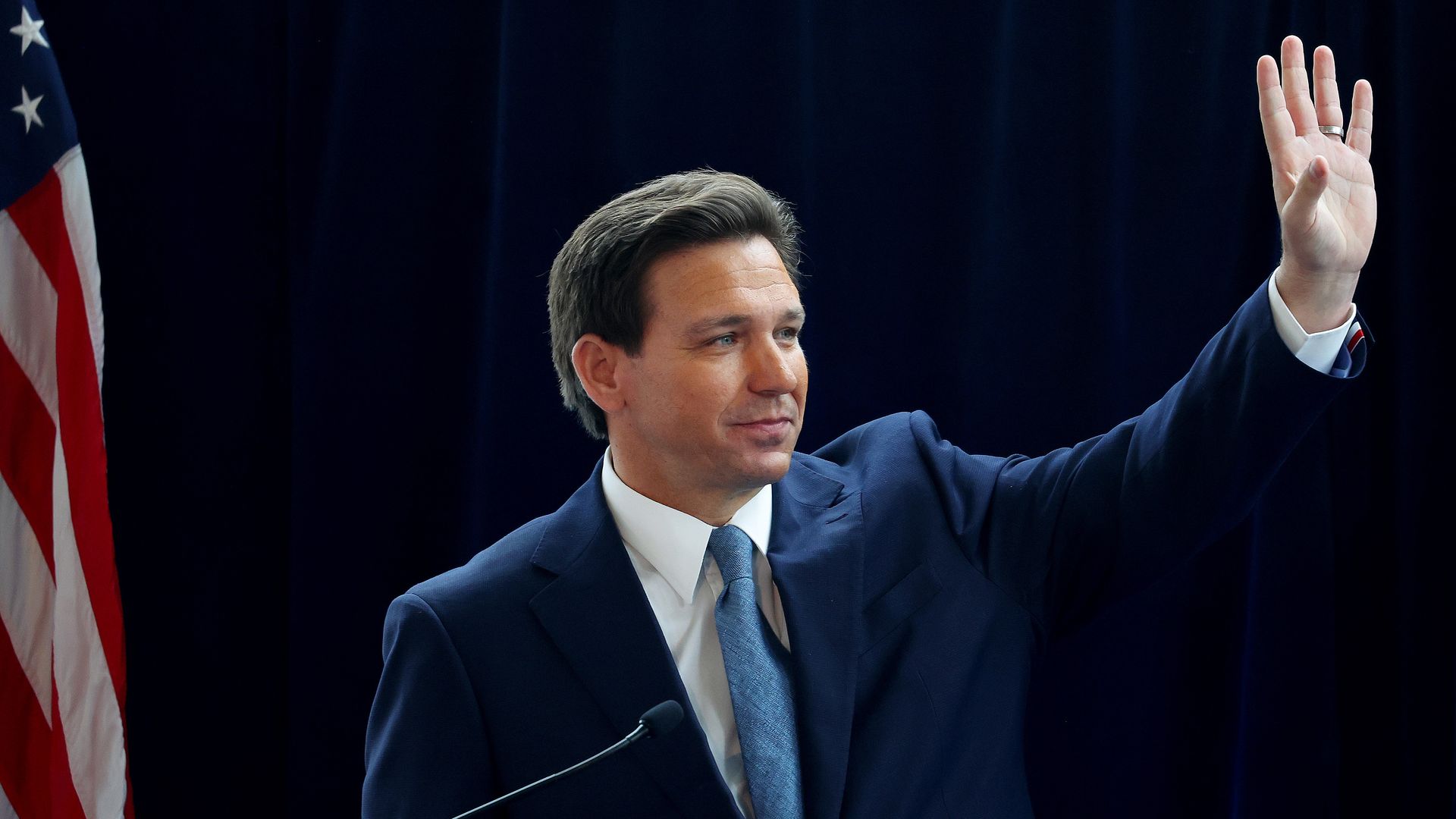 Florida Gov. Ron DeSantis (R) suggested in a new interview that he's more interested in being president than being vice president to former President Trump if asked.
Why it matters: The rising GOP star has been in an escalating war of words with Trump, as they are likely to face off for their party's '24 presidential nomination.
"I think I'm probably more of an executive guy," DeSantis told conservative outlet Newsmax after laughing when asked if he'd accept a Trump VP offer in an interview published Thursday night. "I think that's probably what I'm best suited for."
When asked if he'd consider Trump as a VP should he clinch the nomination, DeSantis again laughed and called it "an interesting speculation."
DeSantis has been taking more overt shots at Trump this week as many top Republicans — even some possible '24 rivals — have rallied behind the former president ahead of a potential indictment.
Between the lines: The specter of a Trump indictment stemming from a 2016 hush-money payment to porn star Stormy Daniels looms over the GOP — and it's so far yet to be seen whether the MAGA base will heed his call for protests. Demonstrations this week were muted.
Go deeper