Axios HQ raises $20 million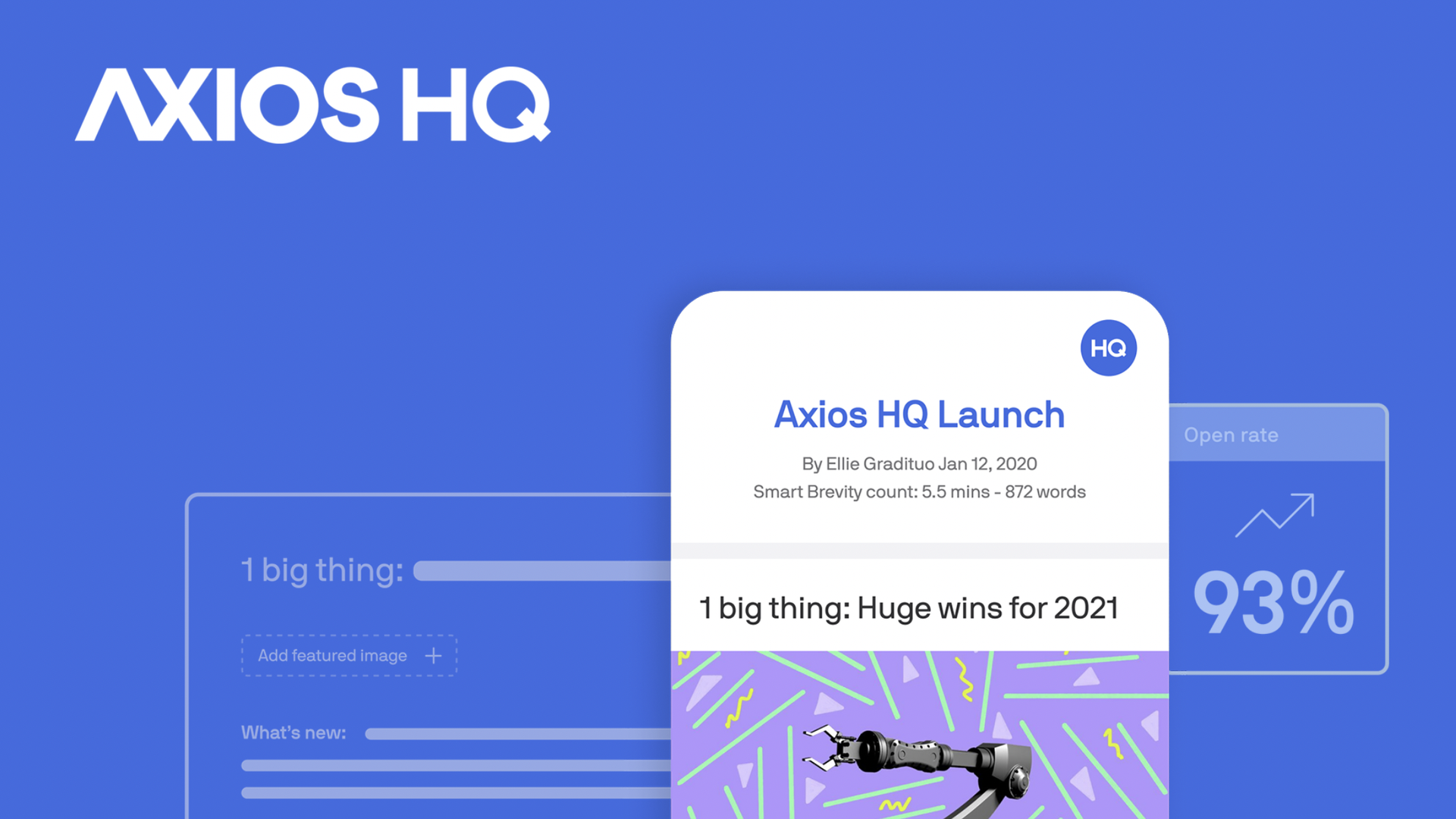 Axios HQ, the communications software company that spun off of Axios last year, has raised $20 million in Series A funding at nearly a $100 million post-money valuation.
Why it matters: It's rare for media companies to create software startups.
While many media firms license their own proprietary tech, few actually spin out their tech departments into independent companies.
Axios HQ is leveraging the brand equity and trust built by Axios, which is primarily an email-driven news company, to attract clients that need better email communication tools to reach internal and external stakeholders.
Catch up quick: Axios HQ was launched in 2021 as a separate tech division within Axios. It split off from Axios in 2022, after Axios Media was acquired by Cox Enterprises for $525 million.
The company is majority-owned by the Axios founders. Cox Enterprises serves as a minority investor.
Glade Brook Capital Partners led the Series A round, and was joined by Greycroft. Both were investors in Axios Media.
Axios' co-founder and president Roy Schwartz is the CEO of Axios HQ. Axios co-founder and CEO Jim VandeHei is chairman of the board.
Details: Proceeds will be used to help HQ scale its suite of tools and services that it currently uses to service over 500 enterprise clients, which include brands like Sweetgreen and Edelman.
To-date, the company says it has nearly $7 million in annual recurring revenue.
Between the lines: Axios HQ is leaning heavily into artificial intelligence tools to help its clients write clearer emails.
The software helps users automatically sharpen their writing with stronger wording suggests. It also offers suggestions for pictures, headlines and summaries that can be used to strengthen their communications, using AI.
The big picture: More companies are leaning into artificial intelligence to grow public relations and communications tools.
Some are using AI tools to help companies write press releases. Others are using AI to help communications departments understand which reporters to pitch.
Go deeper