The public relations field grapples with AI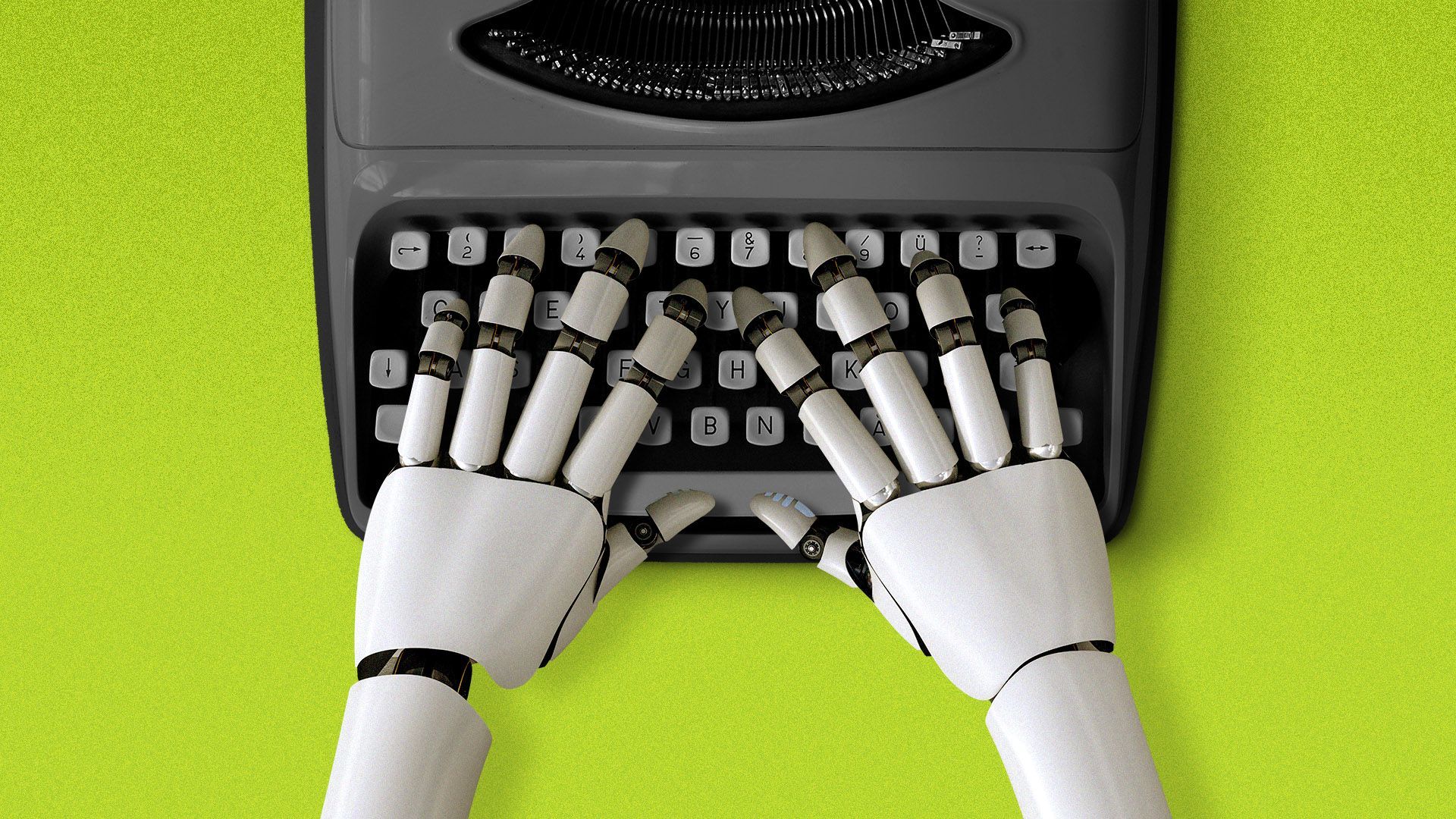 Public relations firms and communication tech companies have been quick to jump on the AI bandwagon.
Driving the news: PR firm Gregory FCA has launched its own AI press release writing tool called Write Release, Axios learned exclusively.
The tool — which is free and runs on OpenAI — uses select prompts to gather information and then quickly generates a draft press announcement.
Zoom in: According to Greg Matusky, founder and CEO of Gregory FCA, the tool "should be considered a great start to any press release, not the final product."
When asked if this free product was being used to source new clients, Matusky told Axios, "While we'd be happy if this generated interest in our PR services, we're using this as a way to highlight the development work we've done internally while positioning Gregory FCA as an important expert and thought leader in the rapidly changing generative AI space."
Of note, Gregory FCA uses a similar version called Gladwrite to help it create press releases, social media posts and outlines on behalf of its clients.
State of play: PR platforms are quickly adopting and monetizing AI capabilities too.
Communications and marketing giant Stagwell launched both free and subscription-based AI tools — Taylor to draft PR content like press releases, pitches, blog posts and social media copy and PRophet to help target and reach specific journalists.
Propel, a PR measurement and tracking platform, has launched a similar tool called Amiga, as part of a larger product package that costs $9,000 per year.
And Press Hook, a platform that connects brands with journalists, has added a new AI-driven media list generator to its pro subscription package.
What they're saying: "Now is the time to experiment aggressively with these tools," said Gary Grossman, senior vice president and head of Edelman's AI Center of Excellence.
"Forward-thinking media companies are already unleashing the full potential of AI in their workflows. PR agencies and in-house departments should do the same, to take advantage of AI's capabilities such as content generation, process optimization and editing."
Yes, but: Not all PR pros share this enthusiasm for AI.
At Method Communications, ChatGPT can only be used for brainstorming exercises — it will not be used to create internal or external content.
The agency is also adding guidelines to its contracts so that clients are restricted from using AI to develop content.
"I'm rooting for ChatGPT to slash my email time in half and give me a half-dozen creative thought starters every day," says executive vice president Matt Stewart. "But I'm not ready to turn over the keys to client intellectual property, risk watering down our work and set a generation of PR pros on an AI-reliant path without more proof."
The big picture: The AI hype is real. In this year alone, roughly 50,000 news articles have been published on the topic, according to NewsWhip data shared with Axios.
Reporters were three times more likely to respond to pitches that included the term generative AI, per insights from Propel.
Cision found that the use of the term "generative AI" in press releases has increased by 1,350% since last year.
And general audiences are interested in the topic, with most believing that AI is here to stay, per Morning Consult study.
Zoom out: It's also the hottest new job skill, according to a recent survey by Resume Builder.
Of companies that currently use ChatGPT, 66% use it for writing code, 58% for copywriting or content creation, 57% for customer support, and 52% for summarization, according to the survey.
Roughly half of respondents say they have already replaced workers with ChatGPT.
Yes, but: Candidates who know how to use the tool will have an advantage, with 92% of business leaders say having AI experience is a plus.
The bottom line: There's still a lot of unknowns about how AI can be used in daily life, but the public relations field, hiring managers and media are interested in learning more.
Go deeper