Yellen: Government could take more action to stop bank runs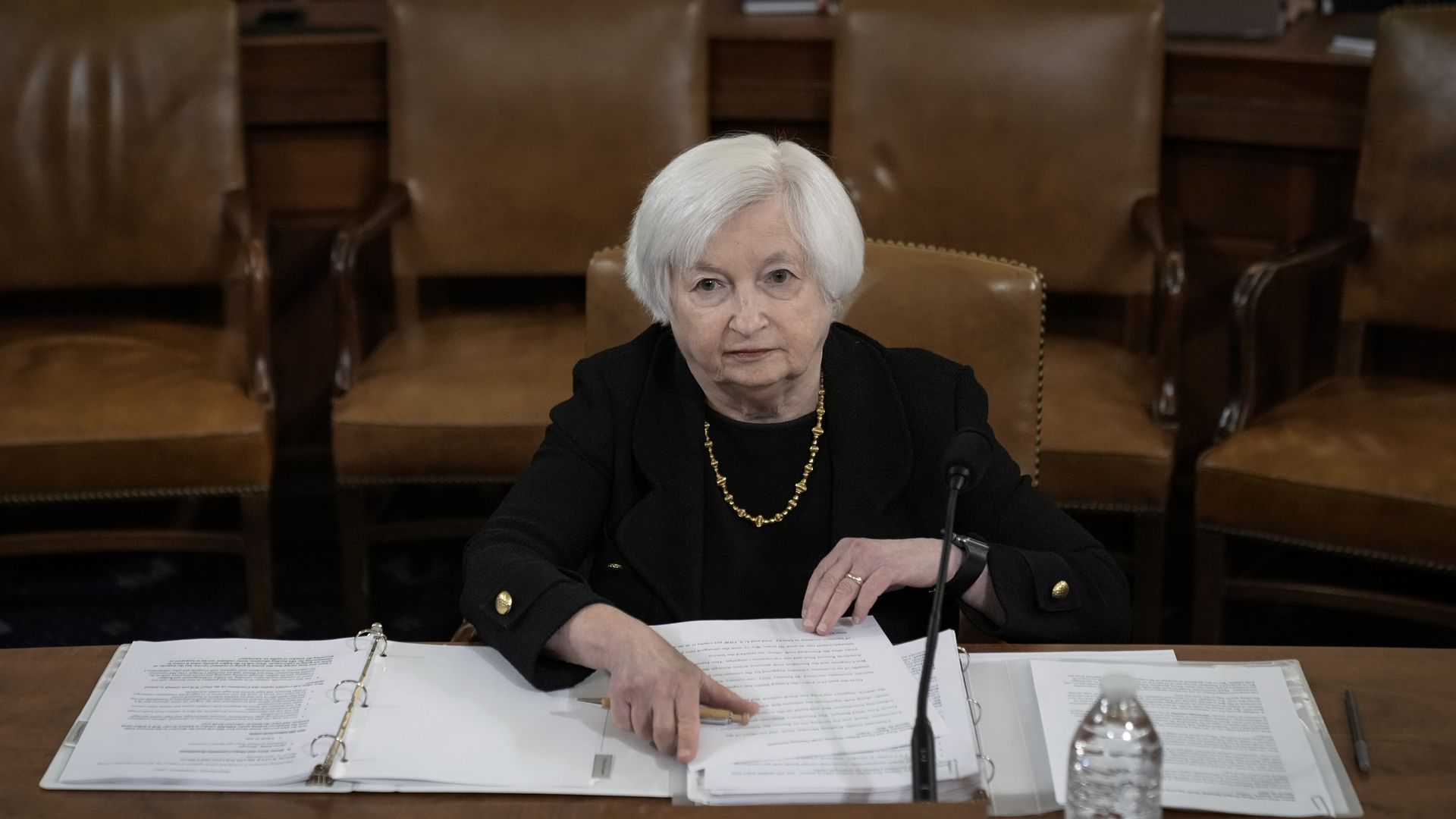 The U.S. government is ready to protect deposits in mid-size and smaller banks if necessary to prevent financial contagion, Treasury Secretary Janet Yellen will say in a speech today.
Why it matters: Yellen is seeking to assure banks, and their depositors, that the backstop the government provided to depositors at Silicon Valley Bank and Signature Bank are not limited to those institutions, and that they don't need to withdraw money from other seemingly precarious banks.
Her comments appear aimed, in part, at ensuring that depositors at smaller banks can be confident they would receive the same protections as SVB in the event the bank fails.
Driving the news: "Our intervention was necessary to protect the broader U.S. banking system," Yellen will tell the American Bankers Association, according to excerpts of her prepared remarks released by the Treasury Department.
"And similar actions could be warranted if smaller institutions suffer deposit runs that pose the risk of contagion," Yellen will say.
Her speech comes as all eyes are on First Republic Bank, another mid-sized bank that has a large share of deposits over the $250,000 federal deposit insurance limit — and significant losses from a drop in the value of long-term bonds over the last year.
Between the lines: Yellen is seeking to assure even those with funds above the federal insurance limit that the government will not allow depositors of any size to take losses in the event of a bank failure.
It aims to avoid a self-fulfilling bank run, where fears of losses cause large-scale withdrawals across the banking system, which in turn could make bank failures more likely and cause credit to contract across the economy.
"Treasury is committed to ensuring the ongoing health and competitiveness of our vibrant community and regional banking institutions," Yellen will say.
Go deeper