Big banks inject $30 billion to rescue First Republic, but worst not over yet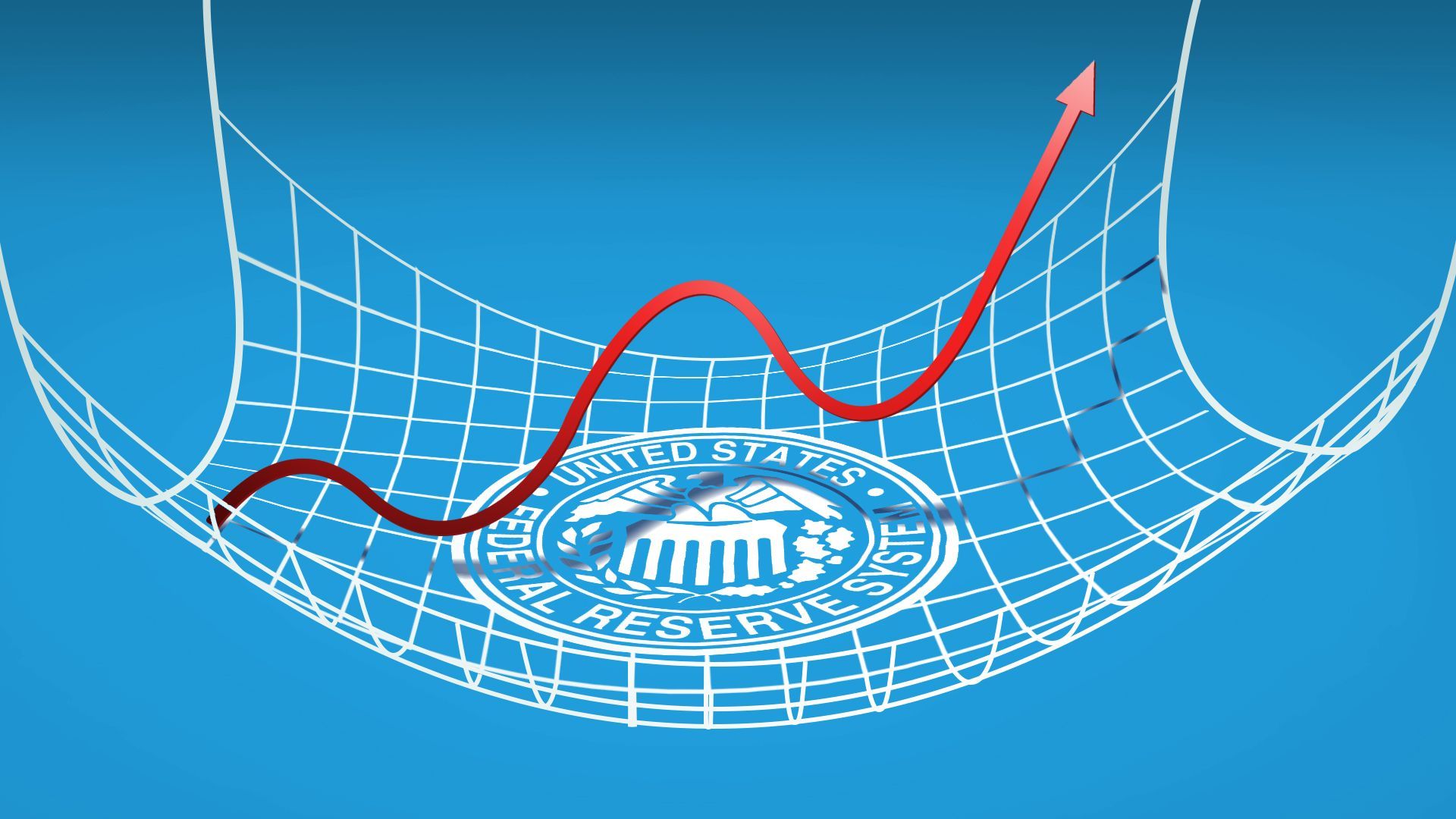 News of a new $30 billion financial lifeline for First Republic sparked a broad market reversal that bolstered stocks and drove down bond prices, while momentarily allaying simmering investor fears about a banking crisis.
Why it matters: With interest rates soaring across the world, the embattled regional bank has been the focus of widespread fears about financial contagion. Inflationary pressures are boosting rates, which in turn are exposing cracks in the foundation of the global financial system.
Along with Credit Suisse's operational woes, the failures of Silicon Valley and Signature Banks have converged with interest-rate risk stemming from the Federal Reserve's offensive against inflation — all of which are roiling Wall Street.
Driving the news: On Thursday, banking crisis jitters pushed the KBW Bank Index to a new 52-week low, but it rebounded with blue-chip and technology stocks as reports emerged of First Republic (FRB) getting a new backstop from JPMorgan Chase and Morgan Stanley, along with 9 other banks.
However, the fate of Silicon Valley Bank (SVB) remains a glaring issue, with no formal takeover offers having emerged nearly a week after the institution was backstopped by the FDIC and the Fed in a dramatic weekend rescue.
Zoom out: Over the last week, policymakers have been forced to intervene in order to save or buttress at least four different financial institutions, in ways that recall the extraordinary response to the 2008 crisis.
Cody Lott, Director of North American Corporate and REIT Solutions, at Clearwater Analytics, tells Axios in an email that "if these banks do not come out of this alive in some capacity there could be significant consequences that ripple out. Not to mention, competitors to these banks are probably licking their chops to gain more market share."
What they're saying: In a joint statement, leaders of the FDIC, Treasury, Fed and Office of the Comptroller of the Currency (OCC) said the "show of support by a group of large banks is most welcome, and demonstrates the resilience of the banking system."
The bottom line: Market observers have worried about the current turmoil being a sign "the ghosts of 2008 have made a sudden reappearance," Capital Economics wrote in a note on Thursday.
"Many metrics of core market functioning have worsened worryingly fast, but the overall situation is still long way short of the type of strains seen during the worst parts of the Global Financial Crisis or the early stages of the COVID-19 pandemic," the firm added.
Editor's note: This story has been corrected to state that the news of First Republic's $30 billion rescue drove down bond prices, not yields.
Go deeper