White House sounds alarm on Freedom Caucus' budget plan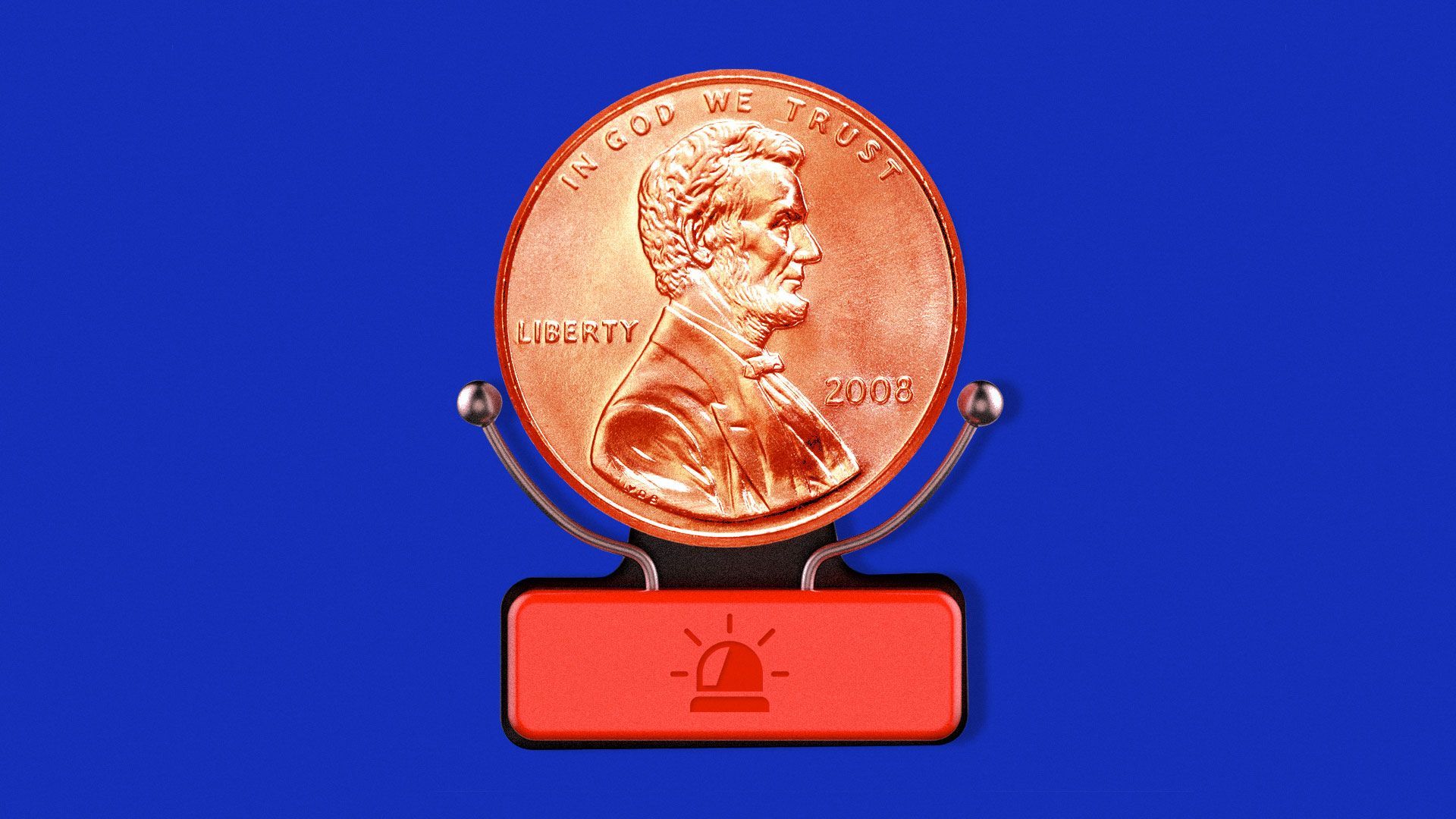 The White House will take a preemptive shot at Republicans on the federal budget this week, rolling out a blistering five-point critique of a plan by the far-right House Freedom Caucus, Axios has learned.
Why it matters: The Biden administration — still waiting for Republicans' official budget plan for fiscal 2024 — is trying to gain a tactical advantage in the upcoming budget talks by casting a proposal by three dozen GOP hardliners as a "five-alarm fire" for Americans.
The Freedom Caucus' plan calls for across-the-board cuts in U.S. agencies' funding by capping spending at 2022 levels for the next 10 years. It would end Biden's $400 billion student loan forgiveness program, reclaim unspent Covid funds, increase work requirements for welfare recipients, and more.
House Republicans insist that Biden cut his $6.8 trillion budget or they won't approve raising the debt ceiling — a move that could create an economic calamity.
Driving the news: Each day this week, the White House plans to show how part of the Freedom Caucus plan would hurt Americans —using new analyses by agencies and the OMB:
Today: Biden administration officials will say that cuts to police funding and train safety would endanger public safety.
Tuesday: They aim to show how health care and energy cuts required by the Freedom Caucus plan would raise costs for families.
Wednesday: The White House will emphasize how cuts in incentives for manufacturing investments would undermine U.S. workers by sending manufacturing jobs overseas.
Thursday: They'll say that cuts to Medicare would be required, hurting seniors.
Friday: And that defense cuts would be necessary, weakening national security.
The big picture: The proposal from Freedom Caucus came just after Biden announced a plan that he said would trim deficits by nearly $3 trillion over 10 years, through various savings efforts and raising taxes on those earning more than $400,000 a year.
The Freedom Caucus is led by Rep. Scott Perry (R-Pa.), who has indicated that if Biden won't accept huge cuts, Republicans won't vote to raise the debt ceiling — and will blame the president if the U.S. defaults on its debt.
"America will not default on our debts unless President Biden chooses to do so," Perry said.
Between the lines: Senior White House officials have said serious budget negotiations between Biden and House Speaker Kevin McCarthy (R-Calif.) won't begin until House Republicans can agree on a GOP plan for federal spending.
McCarthy indicated that the GOP budget may come later than the original April timeline.
The pair had an initial meeting in January to discuss the budget, but haven't had a follow-up.
What they're saying: Cuts such as what the Freedom Caucus proposes "would cause irreparable harm to our communities by gutting the programs every single American relies on," said Rep. Rosa DeLauro (D-Conn.), ranking member of the House Appropriations Committee.
"Those proposals are unrealistic, unsustainable and unconscionable."
Go deeper