North Korea drills simulated "nuclear counterattack," state media claims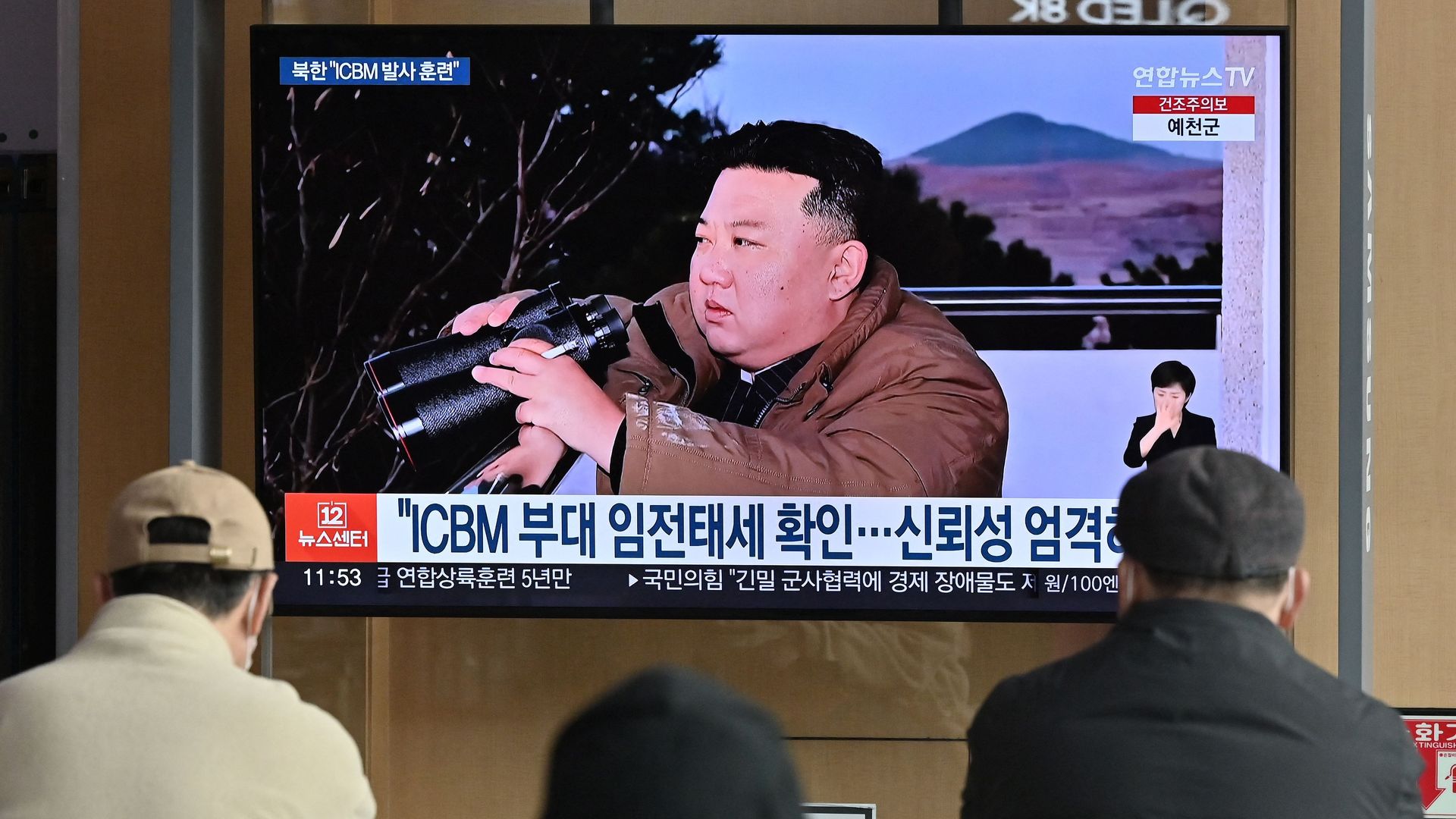 North Korea's leader Kim Jong-un oversaw tactical drills "simulating a nuclear counterattack" over the weekend, the state-run Korean Central News Agency (KCNA) claimed Monday.
The big picture: The drills that included a fifth missile test this month came as the U.S. and South Korean militaries conducted a days-long joint exercise that Seoul described as a "defense posture in the face of North Korea's continued regional instability," but which Pyongyang regards as hostile.
Details: Kim expressed his "satisfaction" over the drills that included test-firing a "tactical ballistic missile tipped with a mock nuclear warhead," according to KCNA.
The state-run agency shared photos of Kim with his middle-school-aged daughter attending the missile test.
South Korea's Joint Chiefs of Staff said Sunday it detected that Pyongyang had fired a short-range ballistic missile that flew some 500 miles before landing in the East Sea.
U.S. Forces Korea tweeted Sunday that it was aware of the launch and was consulting further with allies and partners.
What we're watching: The United Nations Security Council was due to hold an emergency meeting Monday at the request of the U.S. and several other allies to discuss Pyongyang's test-firing of an intercontinental ballistic missile last week, per AP.
Go deeper