Amazon to lay off 9,000 more employees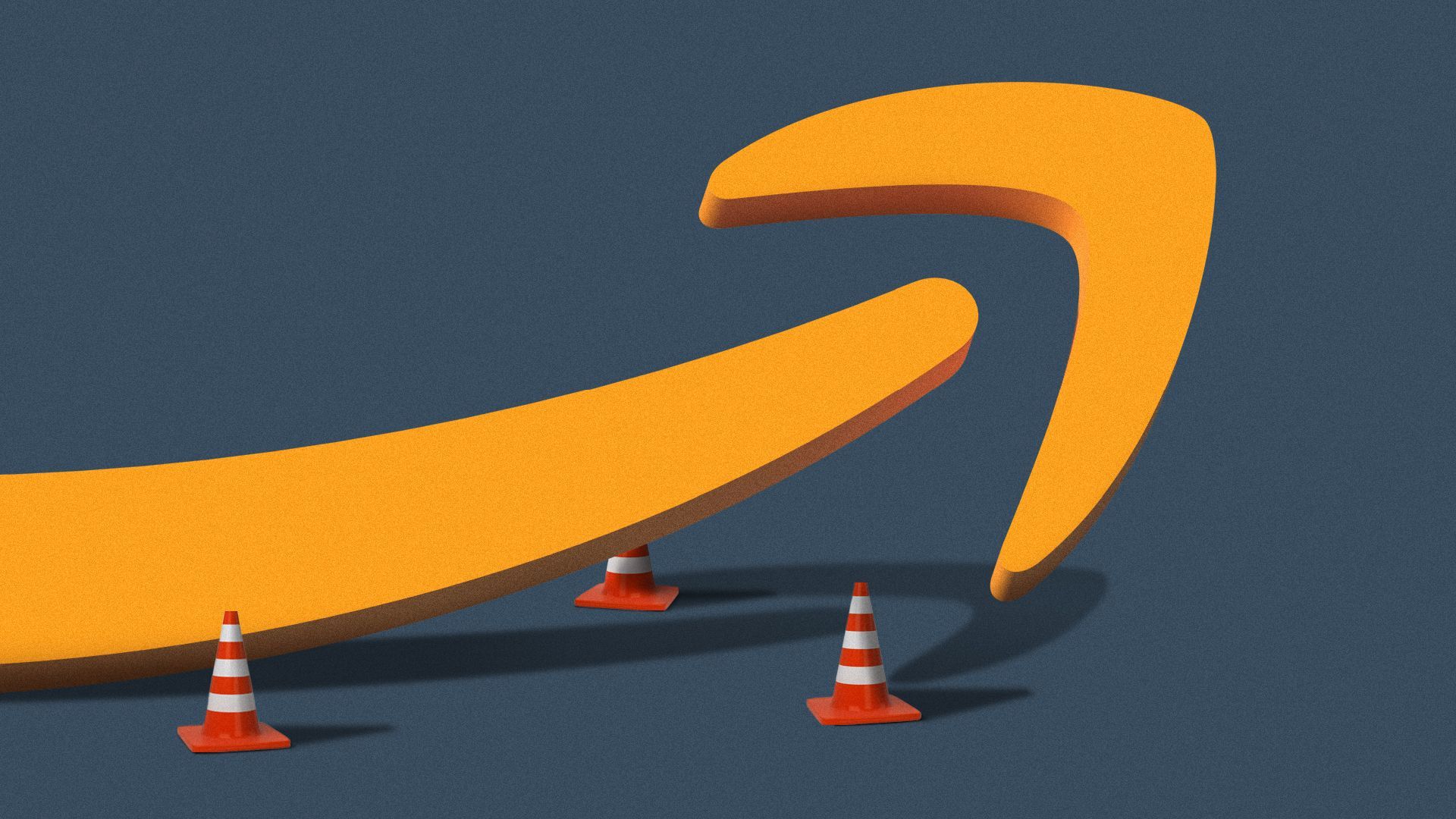 Amazon on Monday announced plans to lay off another 9,000 employees, on top of the 18,000 layoffs announced in January.
Why it matters: These layoffs come shortly after Facebook announced a second round of cuts, suggesting that other tech giants may still believe they're overstaffed.
Previously targeted roles were within low-margin Amazon devices and retail units.
New cuts will come primarily from Amazon's advertising, Twitch, Amazon Web Services and PXT (people, experience and tech) units.
Between the lines: The company is worried about a slowdown in its strongest businesses.
AWS sales grew 29% in 2022 over 2021, while advertising sales grew 21%.
Comparatively, physical stores saw 11% sales growth, online stores declined 1%, and the company's overall top line ticked up 9%.
The big picture: Cloud customers are belt-tightening, and ad spend is expected to further slow this year.
What they're saying: "Some may ask why we didn't announce these role reductions with the ones we announced a couple months ago," Amazon CEO Andy Jassy said in a note to employees today.
"The short answer is that not all of the teams were done with their analyses in the late fall; and rather than rush through these assessments without the appropriate diligence, we chose to share these decisions as we've made them so people had the information as soon as possible."
What to watch: Jassy said that he expects "impacted teams" to make their final decisions on "precisely which roles" will be cut by mid-to-late April.
Go deeper: Amazon tightens screws
Editor's note: This story has been updated with additional context throughout.
Go deeper