What to know about the antibiotic-resistant Shigella bacteria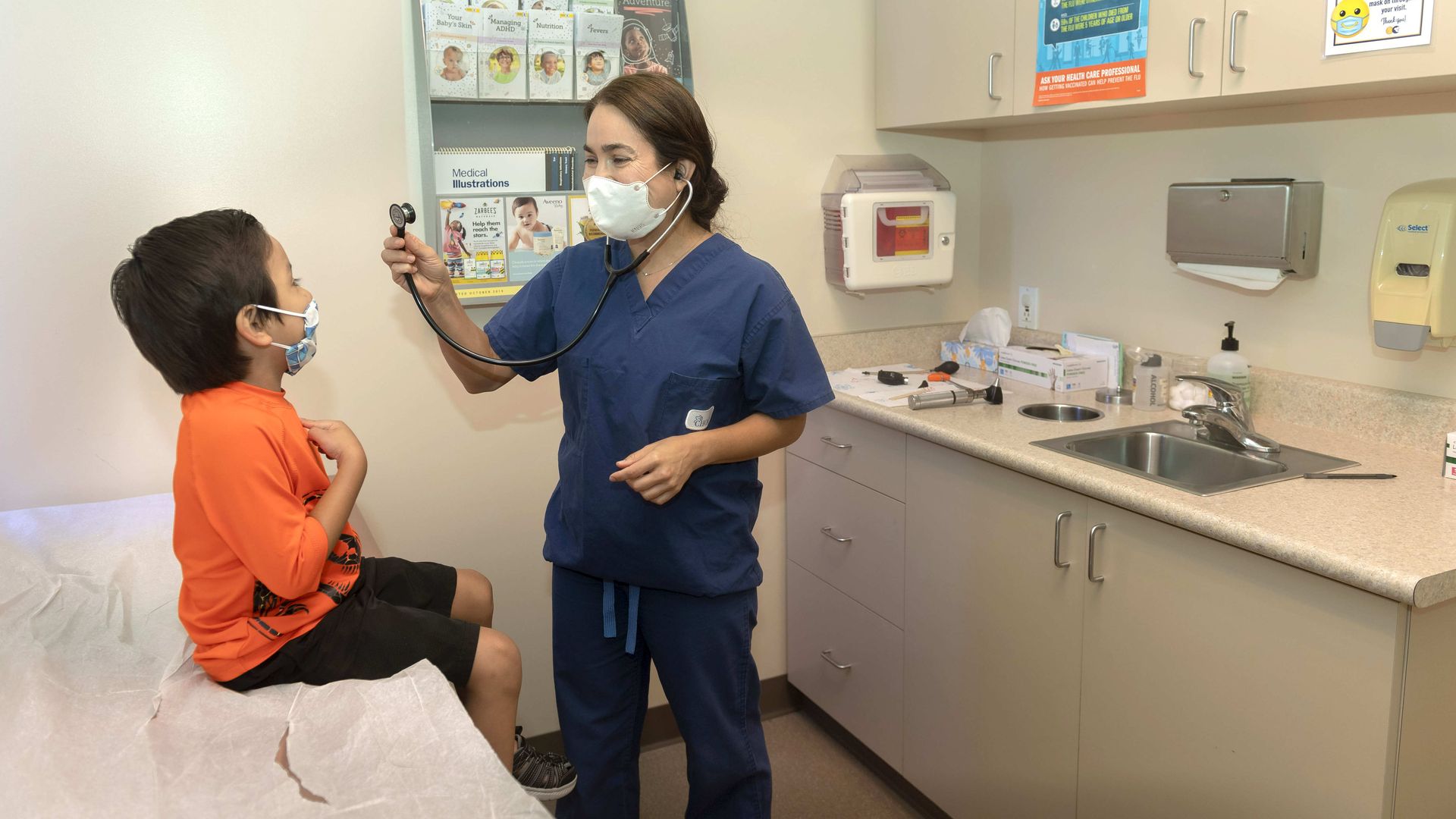 The Centers for Disease Control and Prevention last month warned about an increase in cases of the drug-resistant bacterial infection Shigella.
Driving the news: There are an estimated 450,000 infections in the U.S. each year. The percentage of shigellosis that were resistant to antibiotic treatments increased from 0% in 2015 to 5% in 2022, per the CDC.
The CDC called the diarrhea-causing bacteria Shigella a "serious public health threat," noting that it can spread easily.
"Clinicians treating patients infected with XDR strains have limited antimicrobial treatment options," the CDC said.
The first case of extensively drug-resistant Shigella was discovered in the U.S. in 2016.
What are the symptoms of shigellosis?
People with Shigella infection may experience diarrhea, which can be bloody, fever, stomach pain and the feeling of needing to pass stool even when the bowels are empty, per the CDC.
Symptoms typically begin 1-2 days after infection and can last for a week. The infection can affect bowel habits for several months after infection.
For children, the American Academy of Pediatrics says that parents should call a doctor if there is blood in a child's stool, there's no improvement or the child is showing symptoms of dehydration.
How do Shigella bacteria spread?
Shigella can spread easily, per the CDC, as it takes just a small number of bacteria to make somebody sick. Plus, a person can spread the infection for "several weeks" after their symptoms end.
An individual can get infected by accidentally ingesting the bacteria, such as through contaminated food or water, or touching your mouth with the bacteria on your hand.
To reduce your chances of getting sick, the CDC recommends washing your hands with soap and water, especially before eating and after changing a diaper.
Additionally, the CDC says to avoid swallowing water from ponds, lakes or untreated pools and to drink filtered or bottled water when traveling internationally.
Who is most at risk for Shigella infection?
Children under 5 are most likely to get infected and many outbreaks occur in schools and early care settings, per the CDC.
The CDC said that other groups at risk for shigellosis include men who have sex with men, travelers who eat contaminated food or water and people who have weakened immune systems.
What are the treatments for Shigella infection?
Most people with shigellosis get better without any treatment in 5 to 7 days, typically with fluids and rest.
In cases of severe illness, doctors can order lab tests to determine if antibiotics would be effective in treating the illness.
The CDC says to notify your doctor if your sickness does not get better after a couple of days of starting the antibiotics.
To prevent antimicrobial resistance, the CDC recommends "using antibiotics only when needed and exactly as prescribed."
Go deeper... The bad business of developing new antibiotics
Go deeper