CA bill would protect doctors who mail abortion pills to other states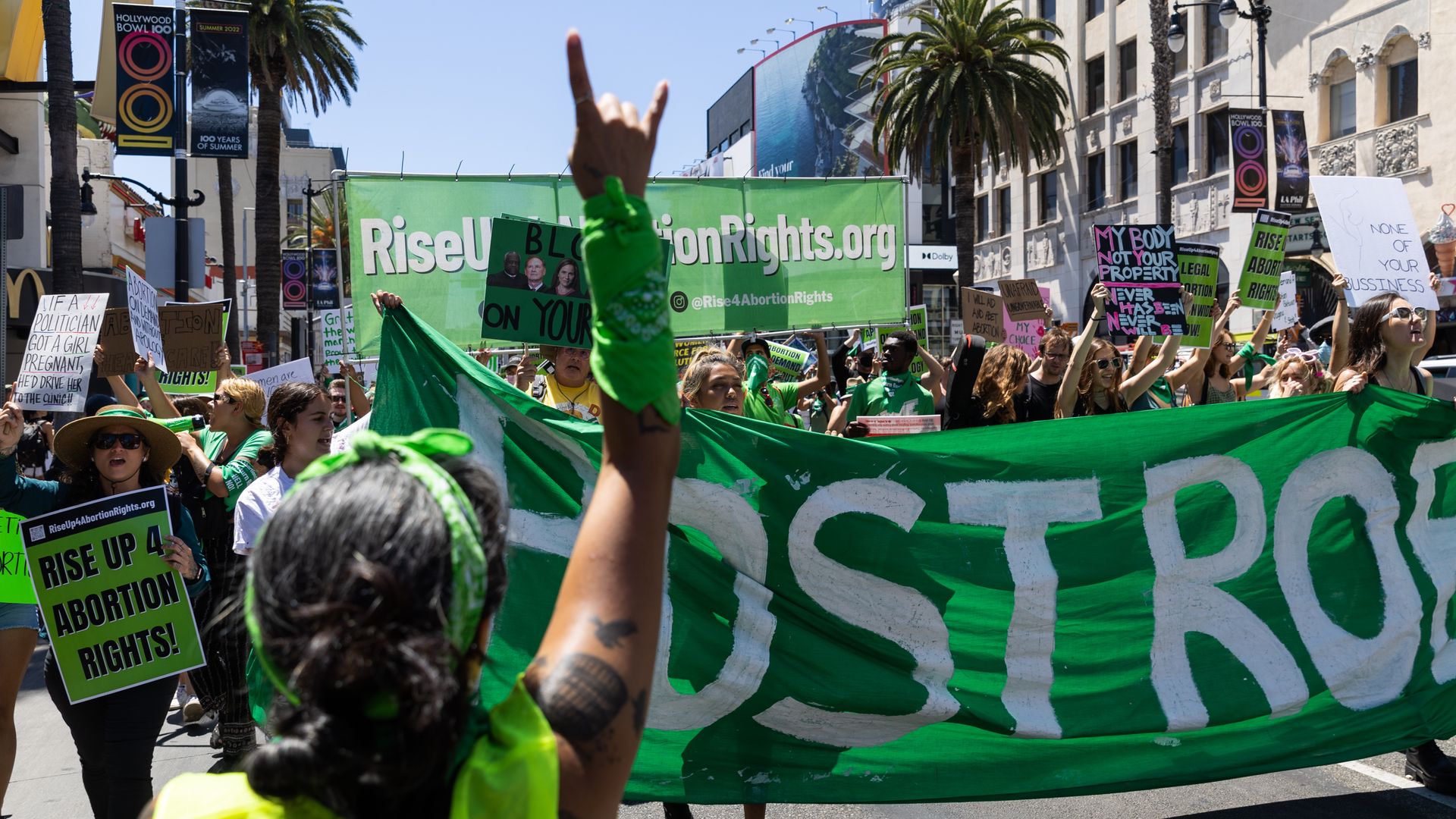 A new California bill would protect health care providers who mail abortion pills to patients in other states where the medication may be illegal.
The big picture: Medication abortions have emerged as an abortion battleground issue and the California bill comes as some states are moving to increase restrictions on the pills.
The nation is also awaiting a decision from a federal judge in Texas who could suspend the FDA's approval of a widely used abortion pill.
Driving the news: The bill, announced in the state legislature on Friday, would only apply to California doctors.
It also allows health care providers to bring suit "against anyone who interferes with the health care provider's right to provide care that is legal in California," per state Sen. Nancy Skinner (D).
"[The bill] will further protect our health care providers who are extending a lifeline to their patients who may be in a state where medically safe and effective treatments are now illegal," Skinner said.
Skinner's bill also includes protections for doctors who mail services for contraception or gender-affirming care.
For instance, an individual who travels to or lives in Texas could request and be prescribed abortion medication or contraception from a California medical provider, per Skinner's office.
Zoom out: Wyoming became the first state this week to ban abortion pills, which have surged in need since the Supreme Court overturned Roe v. Wade.
Go deeper ... How abortion pills work and why they're in the spotlight
Editor's note: This story has been updated with additional information on Walgreens' move to stop dispensing abortion pills in some states.
Go deeper