Banks brace more drama with SVB, Credit Suisse up in the air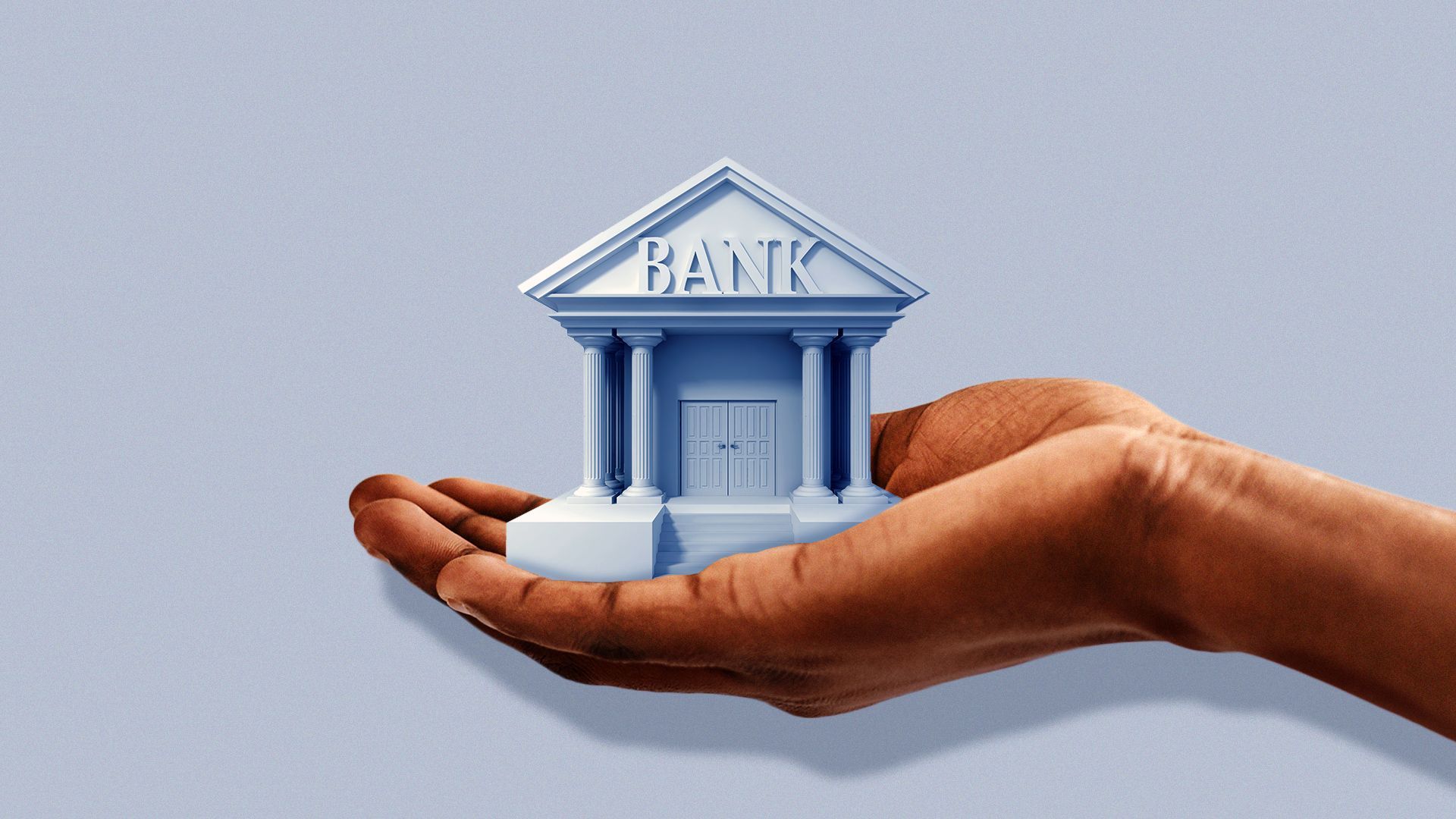 The banking sector is poised to head into a third week of existential questions and whipsaw volatility, despite official efforts to stabilize markets and reassure depositors.
Meanwhile, the search for causes, lessons, and blame is already well underway.
What we're watching: The fate of Silicon Valley Bank, whose financial fault lines spurred the recent banking earthquake, is still up in the air.
Its former parent filed for bankruptcy protection Friday. The commercial bank — which was taken over by the U.S. government last week — is not included in that process.
A second effort to sell the now FDIC-owned bank is underway, after the regulator was unable to find a buyer last weekend.
Separately, UBS is said to be exploring a deal for all or part of embattled rival Credit Suisse, under the urging of the Swiss National Bank and the country's financial regulator, the FT reports.
A separate report by the publication said BlackRock was evaluating options for a rival bid, which the U.S. firm denied.
Credit Suisse failed to find a bottom for its shares Friday, two days after securing its own $50 billion lifeline from the Swiss National Bank. The stock fell another 8% Friday in Europe.
And First Republic Bank investors are running...again. Shares were buoyed on Thursday by news of a $30 billion lifeline. But hours later it announced it was suspending its dividend. The stock cratered another 32% Friday.
On the hunt for causes, President Biden put a target on executives Friday, calling on Congress to enact tougher penalties for those who oversee failed banks, Axios' Kate Marino writes.
The Fed, meanwhile, said Monday it intends to review whether there were any possible regulatory or supervisory missteps leading up to SVB's collapse, Axios' Courtenay Brown writes. Its broad review on the bank's failure is expected by May 1.
Editor's note: This story has been updated with additional information on Credit Suisse
Go deeper